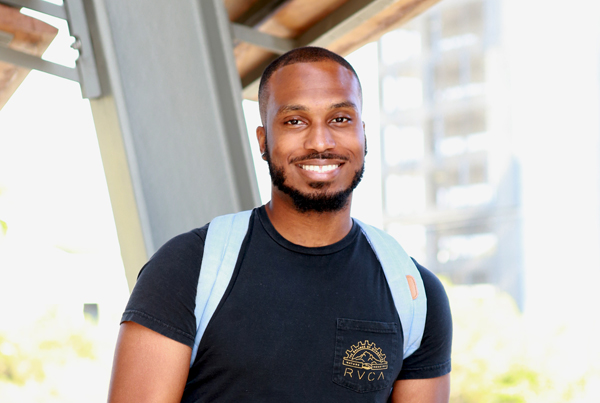 New TV ads highlight stories of student success
May 19, 2017

|
As part of its "Imagine the Possibilities" enrollment marketing campaign, the San Diego Community College District is debuting four new TV ads this month featuring district students.
The new TV ads, each highlighting one student from City, Mesa, and Miramar colleges as well as San Diego Continuing Education, were produced through the district's continuing partnership with KFMB-TV. They include 30- and 90-second spots that will run several hundred times between now and the end of the year.
"Student success is our district's highest priority," said Jack Beresford, SDCCD Director of Communications and Public Relations. "These ads tell the stories of four students who – through the support they received – overcame personal challenges and are now moving forward with the next phase of their education or career."
The district's Communications and Public Relations Office collaborated with KFMB's in-house production team to produce the messages – with assistance from each campus' communications office. Perette Godwin provided the voiceover. A former reporter and news anchor, Godwin is also a proud SDCCD alumna herself – having taken classes at City, Mesa, and Miramar College. Robertstemler Media, the district's media-buying consultant, negotiated the partnership with KFMB.
"While certainly not professional actors, I think our students and faculty members did a great job. They are each compelling, authentic, and represent the best of what our district is all about," said Beresford.
The new TV ads will air throughout the day on KFMB-TV Channel 8 as well as during the news on KUSI-TV Channel 9. They can also be viewed on the district's YouTube channel.