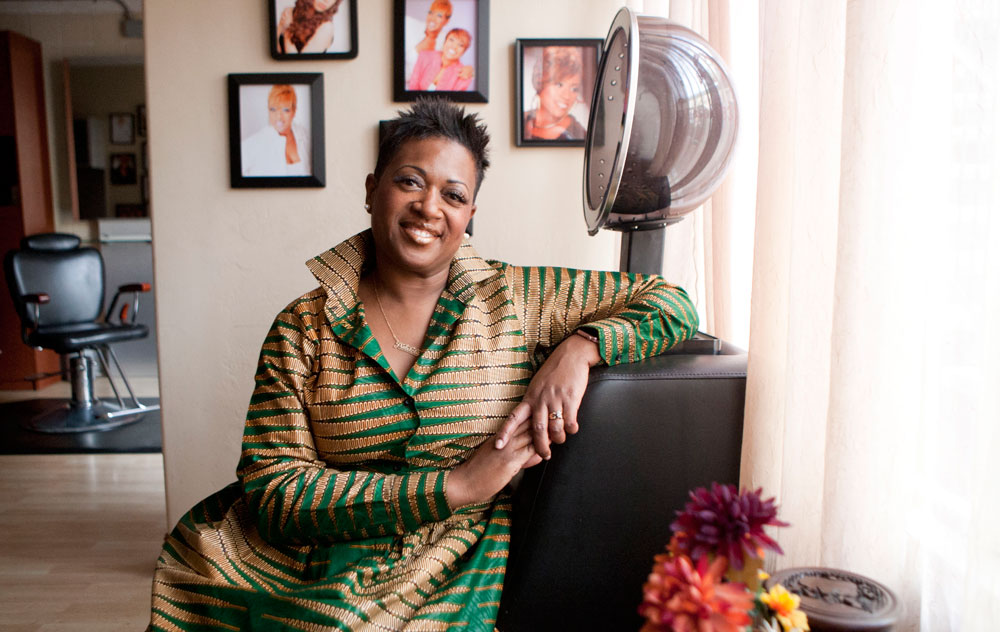 Successful alumni 'minding their business'
February 6, 2017

|
Patricia Grooms-Jones runs a successful La Jolla hair salon and cosmetology consulting firm thanks to the expertise she found at City College. Olena Shaber owes her new interior design company to the lessons learned at Mesa College. Tiffany Paulino expanded her skin care establishment thanks to the small business management program at San Diego Continuing Education.
Grooms-Jones, Shaber, and Paulino embody the San Diego Community College District's impact on the growing small business and entrepreneurship sectors in the region, which employed approximately 568,000 people in 2015, according to the San Diego Workforce Partnership.
Entrepreneurs and small business owners educated at the District are a key reason the SDCCD is responsible for contributing $5.5 billion in spending annually in the regional economy — enough to support more than 74,000 jobs.
"There is a huge demand for programs that provide the tools for entrepreneurial success," said Mesa College Business Professor Howard Eskew.
Eskew points to a 2011 national survey conducted by the nonprofit group Young Invincibles that found more than half of millennials across the country wanted to start their own business rather than work for someone else. Additionally, the Kauffman Index of Growth Entrepreneurship ranked the San Diego region No. 7 nationally in its 2016 report, ahead of San Francisco.
Fueling San Diego startups is the San Diego Technology Incubator, which is run through the Center for Applied Competitive Technologies (CACT) at City College. The incubator houses up to 20 startup research and development, and manufacturing companies, which are provided affordable space, administrative support, business development, and technical training. Among the success stories is Teledyne Seabotix, a world-leading manufacturer of remotely operated vehicles, or ROVs, equipped with cameras that work underwater. Seabotix got its start at the Technology Incubator, and the company is now at the forefront of manufacturing mini-ROVs, which perform a multitude of tasks, including maritime security, search and recovery, hull and pipeline inspection, and oceanographic research.
At San Diego Continuing Education, the Entrepreneurship and Small Business Management Program has become a leader in more modest startups. Established at the César E. Chávez Campus, the program includes courses aimed at arming entrepreneurs with the essentials to succeed.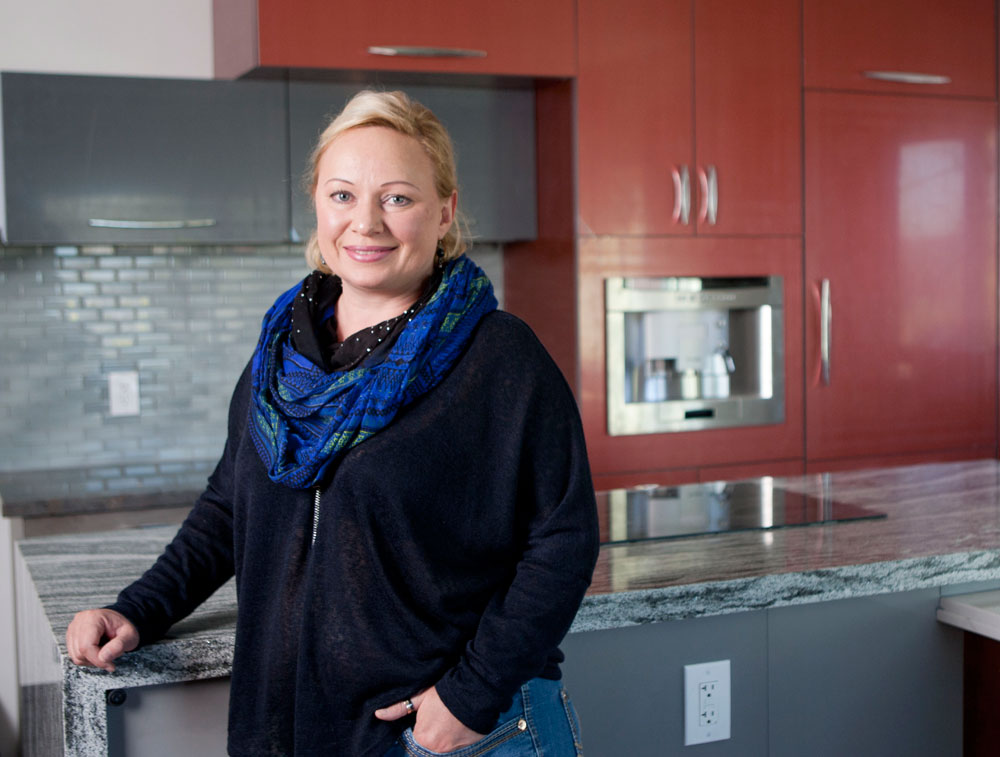 Olena Shaber - O Interiors
Tiffany Paulino was one of the first students to enroll in the program.
"It has definitely helped me tremendously," said Paulino, who recently expanded her Pure Skin Lounge, which offers everything from acne treatment to fullbody waxing. Paulino had set up her business in a small office in Hillcrest when she heard about the Continuing Education program and signed up. "I wanted to make sure I was correctly building a strong foundation and could build an effective business plan."
Grooms-Jones offers another success story. She owns the upscale salon The Beauty Haven in La Jolla, and also makes presentations at both the International Beauty Show in New York and the Cape Town Hair and Beauty Show in Cape Town, South Africa.
"I was 27 years old and not really sure about my career path, but I always had a knack for working with hair," said Grooms-Jones, who also teaches at City College's Cosmetology Department. "So I looked at City College and found a program that was affordable, an environment that was very supportive, and instructors who were first class. Everyone there helped me see the opportunities to not only work in, but thrive in the cosmetology industry."
Justine Marzoni followed a similar path. Marzoni enrolled in a pair of City College courses to help her and her fiancé, David Mead, navigate their new venture, Baby Clydesdale Small Batch Hot Sauce.
"I didn't have any business background, so I took the Starting a Small Business class that covered creating a business plan, marketing, and financing," said Marzoni. The result: the couple is selling Baby Clydesdale Small Batch Hot Sauce at specialty stores from Uncle Keith's Gourmet Foods in Pacific Beach to the Heatonist in Brooklyn, in addition to farmers markets throughout San Diego County.
Mesa College, meanwhile, is preparing to launch a new Associate of Science Degree and a new Certificate of Achievement in Small Business Management and Entrepreneurship as early as next fall. That follows an online Managing the Small Business course introduced last fall and a Developing a Plan for the Small Business course introduced this spring through Miramar College. Both courses are taught online as well as through a concurrent enrollment arrangement at Scripps Ranch High School.
"We're finding tremendous interest in this pathway," said Miramar College Business Professor David Wilhelm. "Students and the makeup of our economy are demanding it."
Olena Shaber headed straight to Mesa College when changing careers even before plans for the Small Business Management and Entrepreneurship programs were in the planning stages. The Ukrainian immigrant was selling clothes in a Hotel del Coronado store when she decided she'd put her artistic talents to use and work for herself. So Shaber enrolled in the Mesa College Interior Design Program en route to becoming an interior decorator. In December, she opened O Interiors Coronado Kitchen and Bath, an interior design firm and showroom in Imperial Beach.
"Mesa College was accessible, it was easy to enroll, very affordable, and I really loved the program," said the Coronado resident.
"I'm still impressed that I meet people in the business who also graduated from Mesa. What I learned at Mesa College was nothing less than what people are learning at a university. It was the best decision to go there."
Where are they now?
Patricia
Grooms-Jones


City College




Cosmetology





The Beauty Haven




7742 Herschel Ave. Suite E/F




La Jolla, Ca. 92037

Tiffany Paulino




Continuing Education




Small Business Management Program





Pure Skin Lounge




3065 Rosecrans Place, Suite202




San Diego, Ca. 92110


pureskinlounge.com

Olena Shaber




Mesa College




Interior Design





O Interiors Coronado Kitchen and Bath




225 Palm Ave.




Imperial Beach, Ca. 91932

Justine Marzoni




City College




Entrepreneurship



Baby Clydesdale
Small Batch
Hot Sauce


babyclydesdale.com