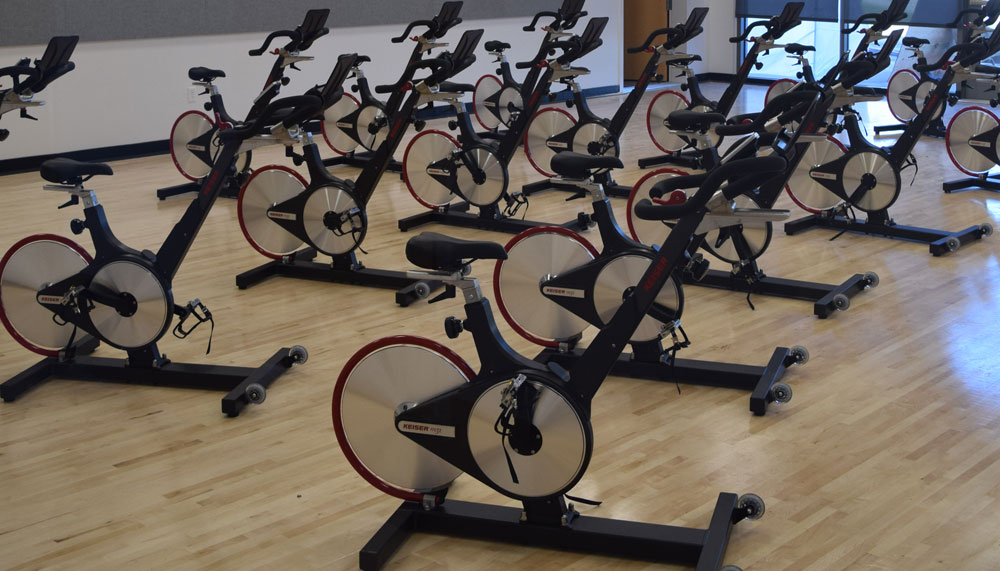 Fitness Center Grand Opening at Mesa College
March 14, 2016

|
San Diego Mesa College invites students, faculty and staff to attend the grand opening of the Exercise Science Center at 10 a.m. Wednesday, April 13.
The 27,200 square foot, two-story structure is occupied by the School of Exercise Science, Health Education, Dance and Athletics. Program elements include an aerobics studio, weight training room, spinning room, free weight training lab, athletic training room, a 'wet lab' with whirlpools and icing stations to treat injuries, cardio fitness training lab, and an office suite.
The Exercise Science Center is in the ES building near the tennis courts. Remarks, refreshments and tours of the facility will be offered during the grand opening. The project is funded through the voter-approved SDCCD Proposition S construction bond program.