Impacting the lives of disabled students
September 13, 2016

|
Becoming an educational leader impacting the lives of thousands of students never crossed Dr. Gail Conrad's mind when she launched her career as an occupational therapist in the small, Northern California hamlet of Fortuna. But after accepting an offer to help develop curriculum for disabled students at the College of the Redwoods in nearby Eureka, her journey was set.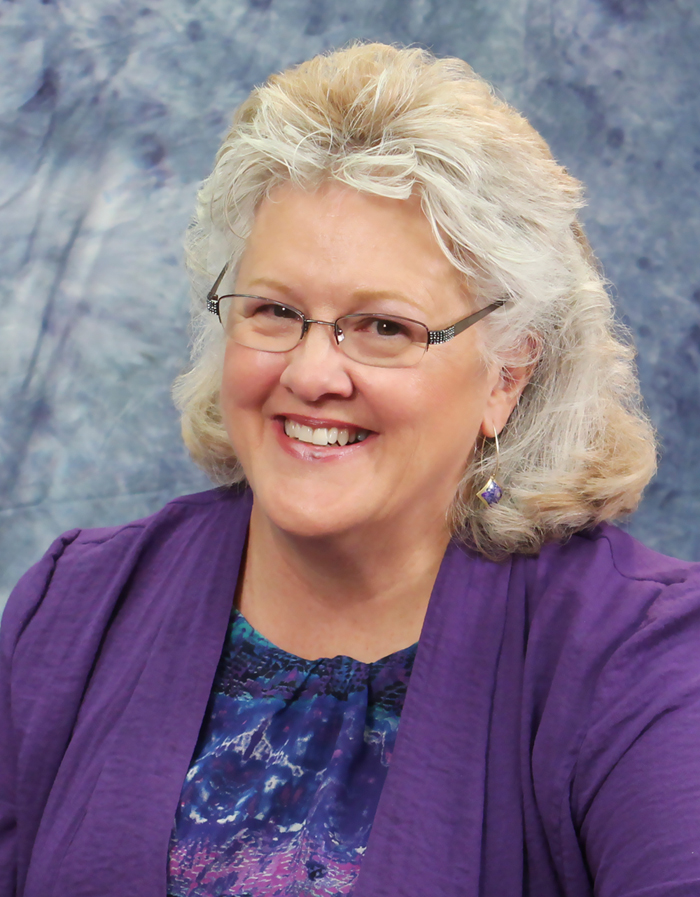 Dr. Gail Conrad
That journey led Dr. Conrad to the San Diego Community College District (SDCCD), where she serves as Director of Disability Support Programs and Services (DSPS), a division responsible for providing equal educational and job training opportunities for nearly 5,000 disabled students annually.
"We're here to give our students their best chance for success," said Dr. Conrad.
Dr. Conrad, who came to the state's second-largest community college district when she was hired as DSPS Coordinator at San Diego Mesa College in January of 1997, is retiring in October. She and her husband, Robert, plan to spend a lot of time traveling around North America in their RV, though Dr. Conrad will continue to teach a grant-writing course at San Diego State University's Master's in Rehabilitation Counseling program.
Those who know her say Dr. Conrad's impact promises to be felt long after she leaves the SDCCD.
"Dr. Conrad is a renowned leader in the area of Disability Support Programs and Services, both in the district and statewide," said Dr. Lynn Neault, the SDCCD's Vice Chancellor of Student Services. "Her tireless efforts advocating on behalf of students with disabilities have touched so many lives. She is dedicated to her mission and she brings a commitment to serving others. Gail has played a key role in developing one of the top Workability Programs in the state, as well as one of the first College 2 Career Programs serving students with Intellectual Disabilities in community colleges. She has also been so instrumental in training new DSPS program directors statewide. We are truly going to miss her."
A native of Rochester, N.Y., Dr. Conrad earned her Bachelor of Science degree in occupational therapy from San Jose State University and her Master's degree in physical education from Humboldt State University. She returned to school nearly 30 years later to earn her Ph.D. in Educational Leadership from San Diego State University.
After graduating from San Jose State, Dr. Conrad and her husband, high-school sweetheart Robert, moved to Fortuna where she worked as an occupational therapist and Robert set up a photography studio. A few years later, the College of the Redwoods came calling to see if Dr. Conrad could help build a disabled students program. Dr. Conrad would develop curriculum and taught everything from physical education to child development.
"It was a great experience and it allowed me to find my passion," said Dr. Conrad, who was named Director of DSPS and established DSPS programs in Fort Bragg, Crescent City, and Eureka.
SDCCD Chancellor Dr. Constance M. Carroll, who was then President of Mesa College, hired Dr. Conrad to head the Mesa DSPS program.
Dr. Conrad's tenure at Mesa included stints as Interim Dean of Student Affairs and Interim Vice President of Student Services. In January of 2008, she was promoted as the District's Director of DSPS, though she also served briefly as Vice President of Student Services at Miramar College and Interim Vice-Chancellor of Student Services for the District since then.
Today, DSPS is serving nearly 5,000 students with disabilities through myriad efforts that last year included 27,888 hours of sign language interpreting and real-time captioning for students who are deaf or hard of hearing. DSPS also placed 57 students in jobs through grants with the Department of Rehabilitation in the past year, and approximately 15 percent of students with disabilities who were taking non-credit courses have since transitioned to for-credit classes.
"It's been a wonderful and rewarding experience," said Dr. Conrad. "I've been very fortunate in being afforded the opportunity to help make a difference."