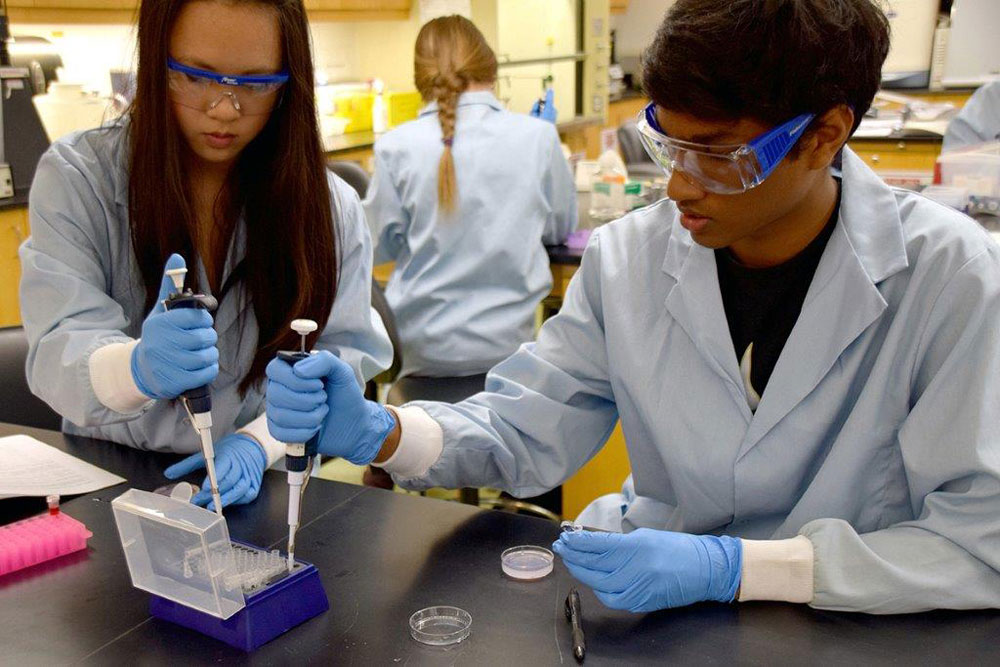 District secures nearly $1.25M in grants to bolster workforce training
June 13, 2016

|
The San Diego Community College District is receiving nearly $1.25 million in state grants to build upon successful job training and workforce preparedness programs at San Diego City and San Diego Miramar colleges that are critical to growing the economy and putting people to work.
The SDCCD's Board of Trustees voted unanimously June 9 to accept the awards, which are provided through the statewide Doing What Matters for Jobs and the Economy program. The program is run by the California Community Colleges' Division of Economic and Workforce Development. Grants are directed toward specific industry sectors that have been deemed priorities in San Diego and Imperial counties.
The new grant funding will complement efforts already underway and add to the $3.24 million the district has received through the program.
Awards include:
- Two grants totaling $572,500 for a comprehensive, San Diego Miramar College-led program supporting the region's Life Sciences/Biotechnology sector, an effort housed in the college's Southern California Biotechnology Center. The Biotechnology Center, for more than a decade, has collaborated with the life sciences industry as a training ground for teachers, students, and those already working in the field.
- Two grants totaling $572,500 for a San Diego Miramar College-led effort in the field of Advanced Transportation and Renewables, which focuses on an array of clean energy technologies aimed at growing a greener economy. The college's Advanced Transportation Technology and Energy Center works with community colleges regionally and statewide in developing curriculum, acquiring equipment, and training instructors to further education regarding clean fuels technology. The center is also educating technicians already in the workforce on the latest advances in alternative fuel and advanced transportation technology developments.
- A $100,000 grant for a San Diego City College-led effort in Information, Communication Technologies/Digital Media, enabling the college to continue working with industry to bolster computer skills for administrative assistants, information clerks, and other office workers – professions that state and federal economists say will sustain robust growth for years to come.
"Collaboration among various community partners is key in building and growing a strong economy," said Peter Callstrom, President and CEO at the San Diego Workforce Partnership. "The San Diego Community College District has long been a leader in building such collaborative efforts, and these grants will allow the district to continue making an impact in critical growth industries."
Within the Doing What Matters for Jobs and the Economy framework, Economic and Workforce Development division of the California Community Colleges system provides colleges and businesses with a variety of valuable services, including helping colleges align curriculum according to industry needs, providing professional development for college faculty, connecting colleges and businesses to each other, and training current and future employees.