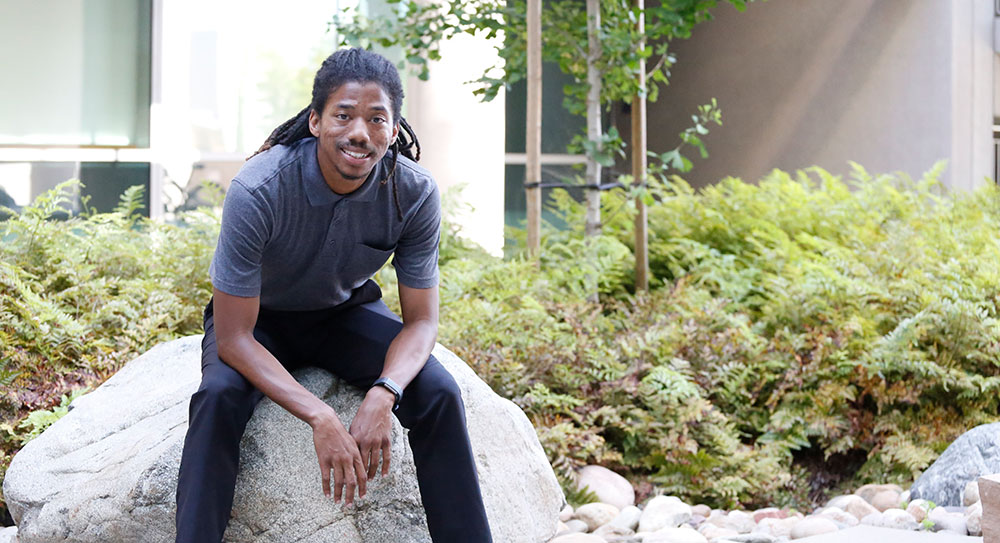 Henry Cunningham ready to join first graduating class of Mesa College baccalaureate program
November 9, 2017

|
If all goes as planned, Mesa College student Henry Cunningham will make history in May of 2018 as one of the first students in California graduating with a bachelor's degree from a community college through the Baccalaureate Degree Pilot Program.
Cunningham, who earned an associate degree in Health Information Technology from Mesa in 2015, enrolled as a junior with the first upper division cohort in the Health Information Management (HIM) program at the campus in fall 2016. Cunningham, 27, hopes to sit for his Registered Health Information Administrator exam, launch a career as a data analyst in the medical field, and perhaps later earn a master's degree. We asked Cunningham a few questions about his experience at Mesa.
Q. How does it feel to be part of Mesa College and California Community Colleges history?
A. It feels great, to be honest. We're helping to pave the way for other community colleges to offer their own bachelor's degrees in fields that are scarce in their area.
Q. Why HIM?
A. I wanted to be in the medical field, but be part of the team that works behind the scenes. I did some research and found out about the HIM field. Being very interested in data and medical coding, I prepared myself to get into the HIM program at Mesa.
Q. What stands out about the HIM program at Mesa?
A. History, reputation, and the professors. Many of the people I have met in the industry graduated from Mesa's HIM associate degree program. Knowing that helps reinforce that when we choose Mesa as our education for the HIM program, we're getting the education we need to succeed.
Q. How do you relax before a test?
A. I wish I knew the answer to that. I'm always anxious before anything and I've tried multiple techniques to get calm and relaxed but none of them worked. Maybe one day, I'll find a technique that works for me.
Q. Most memorable Mesa moment?
A. Graduating back in 2015 with my associate degree in HIT. When I graduated from high school, I didn't even think about going to college as I didn't really have a career path on where I wanted to go.