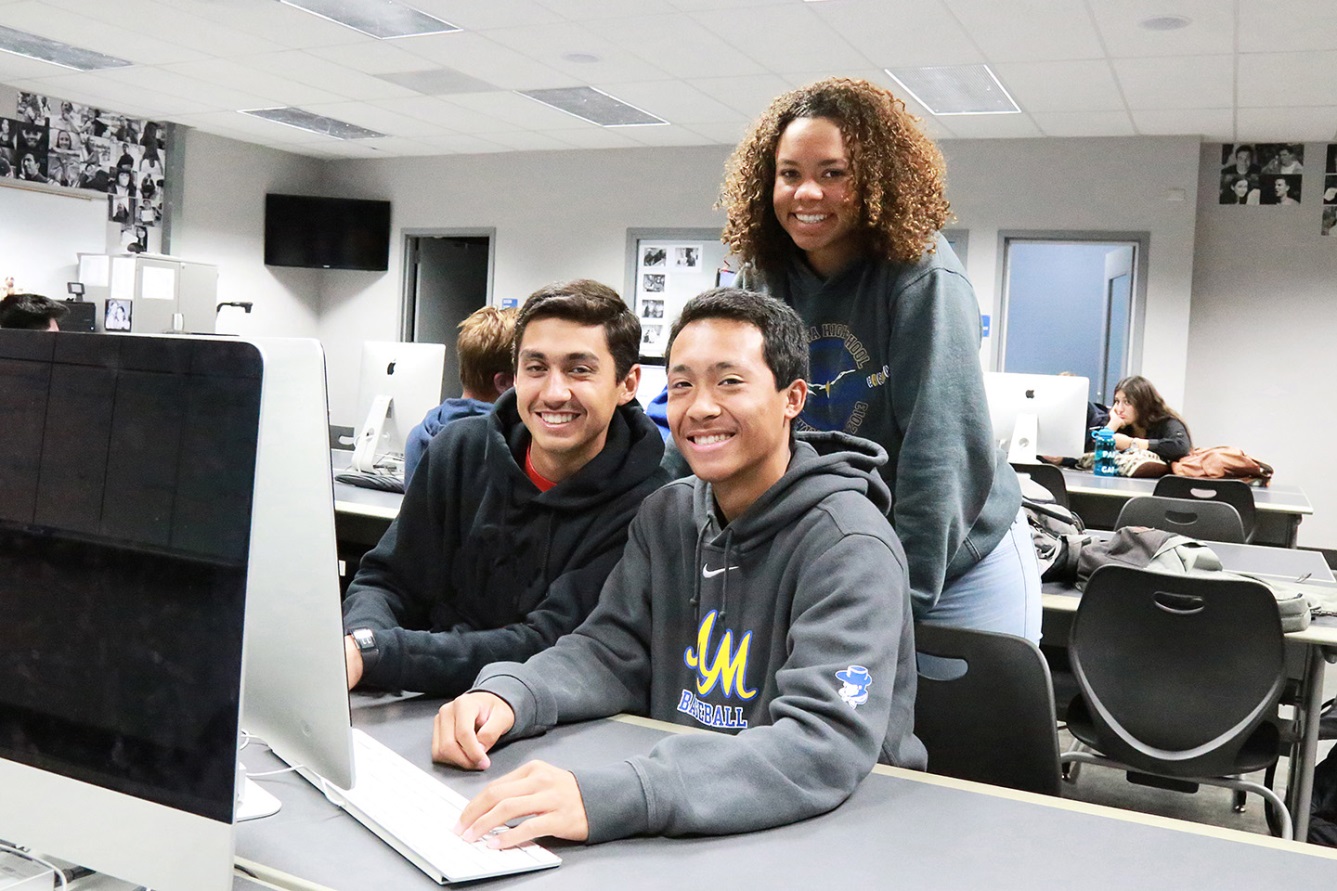 Number of high school students enrolled in SDCCD classes quadruples
September 29, 2016

|
A coordinated effort by the San Diego Community College District and the San Diego Unified School District has resulted in a fourfold jump in the number of high school students concurrently enrolled in college courses this fall.
A total of 2,128 students are taking courses through City, Mesa, and Miramar colleges this year while still in high school, compared to 547 last year. Mesa College has seen the number of concurrently enrolled high school students jump by 1,000 this year, and Miramar College has seen an increase of approximately 500.
"San Diego Mesa College has long been committed to expanding opportunities for student access to a quality college education, and these latest figures underscore the impact that our efforts are having," said San Diego Mesa College President Pamela Luster.
Concurrent enrollment – where high school students enroll in community college courses and earn credits for both high school and college at the same time – received a boost in California last year when Governor Jerry Brown signed into law a bill expanding access to such programs by supporting partnerships between college and K-12 districts while also eliminating college fees for high school students. The legislation, Assembly Bill 288, cited research showing dual enrollment as an effective way of improving the educational outcomes for a broad range of students, including those from underrepresented communities.
But the SDCCD and SDUSD have been working to boost concurrent enrollment long before AB 288 became law through efforts such as the Accelerated College Program that was launched in 1963 at Mesa College, career pathways courses, and the Legacy Program that was established more than a decade ago. Mesa College now has multiple courses at every high school in its service area. Miramar College has been working closely with its feeder high schools to offer an array of additional courses both at Miramar College and at high school campuses, and Miramar College course sections offered at Scripps Ranch High School jumped from four last year to 15 this fall.
"We have taken one of our concurrent enrollment programs to a new level," said Patricia Hsieh, President, Miramar College. "Typical concurrent enrollment programs may offer a course or two in different disciplines, but our program at Scripps Ranch High School provides students with four business courses over four semesters that culminates with a three-unit internship during the summer after their high school graduation."
Concurrent enrollment allows high school students to get a head start on earning college credits, thus reducing the overall cost of a college education while also providing a taste of the college curriculum. In addition, high school students who pass English and math college courses are exempt from having to take college placement exams and get a jump start on completion of the requirements for an associate degree. This is important because remedial or basic skills courses have been shown to discourage large percentages of students from persisting to complete their degree.
"Thanks to the strong partnership and common vision between San Diego Unified and the San Diego Community College District, more than 1,000 more high school students have access to college course work and the opportunity to know that college is a very real possibility," said Cheryl Hibbeln, the SDUSD's Executive Director of Secondary Schools.
According to the National Alliance of Concurrent Enrollment Partnerships, 1.4 million high school students took more than 2 million college courses from postsecondary institutions nationwide in 2010-11, and the number has been growing since.