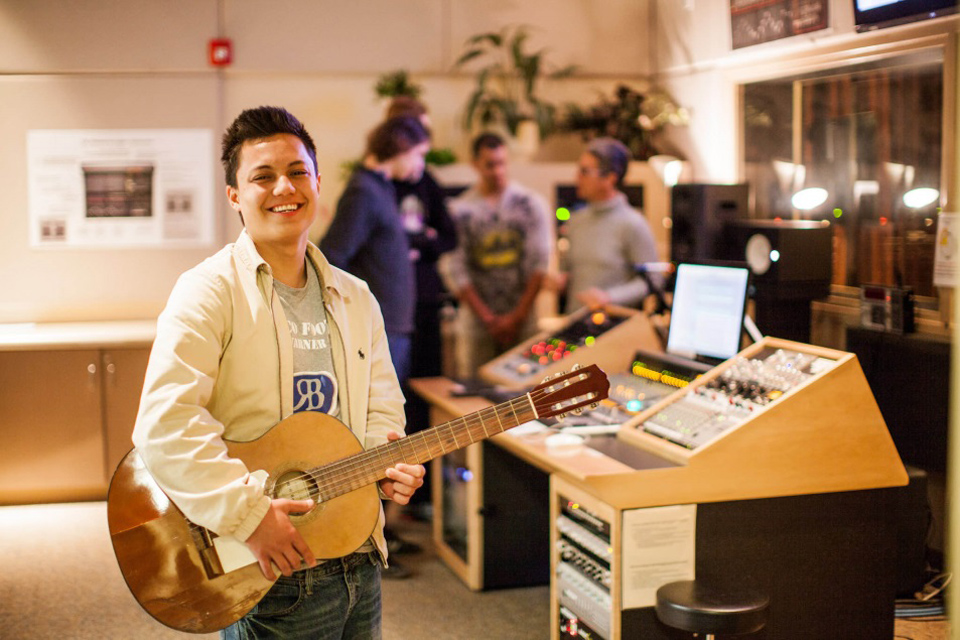 Intersession allows for course completion in just four weeks
November 1, 2016

|
Students in the San Diego Community College District can complete a course in just four weeks, thanks to an intersession term between the fall and spring semesters that is being offered this January for the first time since 2009.
Almost 250 classes ranging from accounting to trigonometry to art history and biology are available at City, Mesa, and Miramar colleges – including 110 courses that will be taught online – from Jan. 3 through 27. Returning students can register for intersession using their spring 2017 registration appointment that begins Nov. 14. New students wishing to secure an appointment should apply by Nov. 3 at www.sdccd.edu. Open enrollment begins Dec. 12.
The return of intersession is among an expanding array of SDCCD programs and services to further enable students to complete their certificates and degrees and transfer made possible by an improved state budget and careful financial management. The SDCCD, for example, this year increased the number of online courses by 21 percent from last year, and City, Mesa, and Miramar colleges, along with Continuing Education, are offering a number of new degree and certificate programs.
Between 6,000 and 7,000 students are expected to enroll in the four-week courses. Because 16 weeks of instruction are being packed into just four weeks, most classes will meet daily.
"Intersession will help me explore more classes and finish up my requirements before transferring next fall," said Johanna Eriksson, Vice President of Associated Student Government at San Diego Mesa College, who is planning to enroll for a mid-semester course or two. "And because I won't have to take as many units in the spring, I can put my focus on other things."
A schedule of intersession classes can be found at http://schedule.sdccd.edu.
"Because intersession is an efficient way to satisfy requirements needed to earn a degree or certificate or transfer to a four-year college or university, we have focused class offerings on high-demand courses that students need to complete their requirements," said Lynn Neault, Vice Chancellor of Student Services.
In-state tuition fees are $46 per unit.
In addition to the credit classes offered, San Diego Continuing Education will offer free classes during January 3 to 28 in various programs including ESL, Disability Support Programs and Services, Business and Information Technology and High school Diploma/Equivalency preparation. Classes are designed to be completed in four short weeks for students to try something new or prep for college.