Mesa College dedicates observatory to late professor Jerry Schad
November 18, 2015

|
San Diego Mesa College honored the memory of local naturalist, author and former professor Gerald "Jerry" Schad on Nov. 19, at the dedication ceremony of the Jerry Schad Observatory at Mesa's Math+Science Complex.
The event featured words from Schad's family and friends and a sky-viewing using the observatory's powerful telescopes.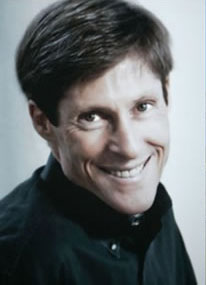 Jerry Schad
Schad, who passed away in 2011, was known throughout California and beyond as one of the premier outdoor recreation writers. He authored 16 books, including the immensely popular "Afoot and Afield" series, which explored hiking trails in Orange County, Los Angeles, and San Diego. He also wrote the "Roam-O-Rama" column for the San Diego Reader, and was a gifted photographer.
Schad taught community college classes for 36 years before joining Mesa College as a full-time science faculty member in 1989. He taught astronomy and physical science, and also served as chair of the Physical Sciences department.
The Jerry Schad Observatory is at the top of Mesa's $117 million Math+Science Complex, which opened in 2011 and is the largest instructional building in the California community college system. The observatory features state-of-the-art equipment including 6-inch Maksutov cassegrain telescopes, a 12-inch schmidt cassegrain telescope, solar telescopes, high-powered binoculars, camera mounts, and more.
The observatory is also equipped with remote viewing capability, which allows for the 12-inch telescope to be controlled from the Astronomy Lab on the first floor of the M+S Complex. The observatory will be used for academic instruction, student projects, public viewings, and star-gazing parties, as well as specialized workshops and seminars involving Mesa College faculty, local teachers, and their students.
Donations are welcome to help with the upkeep and expansion of the Observatory, including new telescopes and equipment for astronomy instruction. Additionally, donations can be made to the Jerry Schad Memorial Scholarship. Contact Anne Zacovic at azacovic@sdccd.edu at the Mesa College Foundation.
For more information, visit www.sdmesa.edu/campus-life/galleries-and-attractions/observatory.