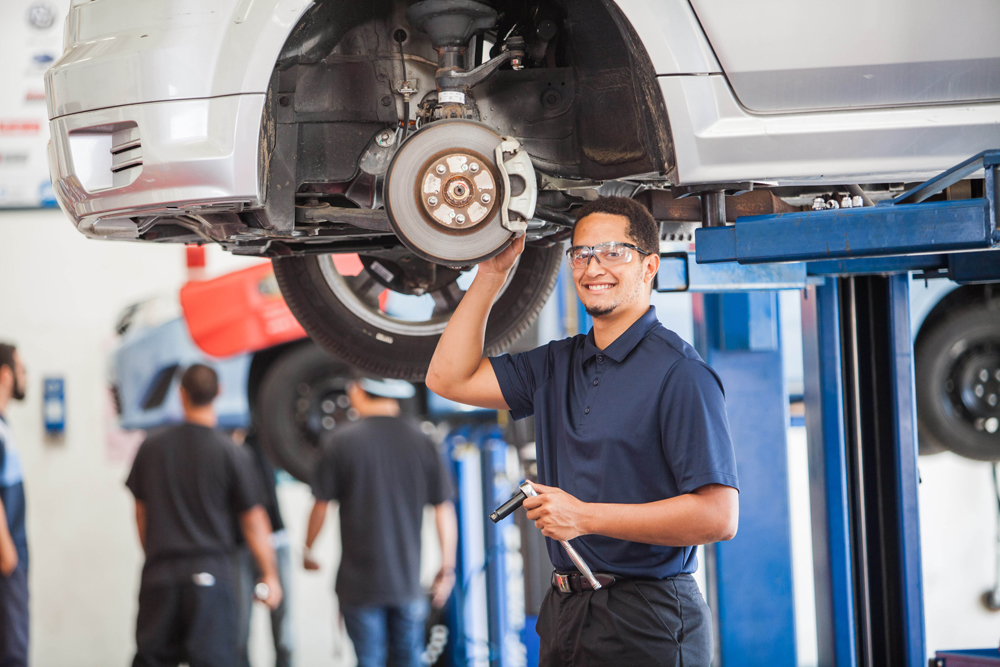 Community Colleges to receive over $16.5M for job training programs
September 22, 2016

|
Community colleges in San Diego and Imperial counties will soon see more than $16.5 million in state funding to help them close the skills gap.
Preliminary allocation was made July 31, with final approval reached at the September 19 meeting of the California Community Colleges Board of Governors. Community colleges will collaborate with their educational, workforce, labor, and civic partners in expanding access to career technical education programs that meet workforce needs.
Some $9.9 million is going to individual college districts. The San Diego Community College District will receive more than $3.4 million, followed by Palomar College with nearly $2.1 million, Southwestern College with more than $1.4 million, the Grossmont-Cuyamaca Community College District with more than $1.3 million, MiraCosta College with nearly $1 million, and Imperial Valley College with nearly $700,000.
An additional $6.6 million will be invested in Career Technical Education (CTE) programs at local colleges based on coordinated efforts among the regional college districts.
Allocations were made based on three factors: job openings, the number of unemployed adults, and full-time equivalent students enrolled in current CTE programs.
"Community colleges work closely with employers who are finding it difficult to fill key openings because too many applicants are lacking in the skills needed to get the job done," said Dr. Sunita 'Sunny' Cooke, superintendent/president of MiraCosta College and president of the San Diego & Imperial Counties Community Colleges Association. "Nobody is better positioned to help close the skills gap, and we look forward to expanding our efforts in this critical area."
The $16.5 million comes from the $200 million provided for a new Strong Workforce Program in the 2016-17 state budget to improve the quality and quantity of career technical education programs in the California Community Colleges system. The program stipulates that CTE and workforce development courses, credentials, certificates, and degrees are responsive to the needs of employers, workers, civic leaders and students, and that colleges be part of a consortium collaborating with other public institutions.
California community colleges, which serve more than 2.1 million students, lead the nation in providing career and technical education and training, offering students the option of enrolling in associate degree and certificate programs covering 350 fields of study, in addition to an array of apprenticeship programs.
The Strong Workforce Program resulted from the Task Force on Workforce, Job Creation and a Strong Economy, a group chaired by Cooke and charged by the California Community Colleges Board of Governors to consider strategies and recommend policies and practices to meet the state's estimated shortage of one million workers for rapidly evolving business and industry needs. After holding a series of town hall meetings, engaging in discussions with education and industry leaders, and embarking on extensive research, the Task Force last November released a detailed report containing 25 recommendations to help ensure the state will have a workforce with relevant skills and quality credentials that would meet employer needs.
Recommendations included putting industry at the forefront of career pathway development, establishing a secure funding source for CTE programs, and increasing the pool of qualified CTE faculty.
"The recommendations are the culmination of extensive input from more than 1,200 stakeholders during a nine-month period to identify actions that can be taken to provide policy guidance, regulatory review, and legislative budgetary actions with the goal of increasing the number of students obtaining CTE degrees and certificates – crucial for closing California's skills gap," states the task force's report.