Continuing Ed selects new vice president of instruction
August 3, 2016

|
Kate Alder, Ph.D., will serve as the Vice President of Instruction at San Diego Continuing Education, pending approval by the San Diego Community College District Board of Trustees on Aug. 25, 2016.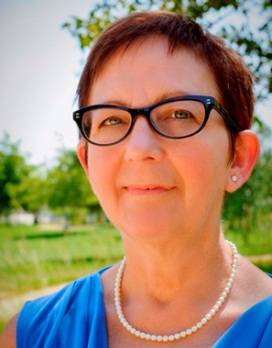 Kate Alder, Ph.D.
"Dr. Alder is a veteran educator who has worked in various roles in adult and career technical education for the past 20 years," said Carlos O. Turner Cortez, Ph.D., President of SDCE. "She will bring diverse experiences in leadership, accreditation and innovative program growth to our organization."
As the current Dean of Career Technical Education at Cuyamaca College in the Grossmont-Cuyamaca Community College District, Dr. Alder oversees 14 instructional programs in nine disciplines. This experience will be essential at SDCE, which is the largest provider of noncredit adult education in San Diego.
"SDCE's five-year strategic planning goals include growing instructional programs through increased access and enhanced student services," said Dr. Alder. "My experience will help me lead this effort as I believe the goal of education is to provide students of all ages with the tools and skills necessary to be productive members of our society, and this has been the foundation of my entire career."
In addition to her administrative experience, Dr. Alder has been a faculty member in both adult education and community colleges for 15 years. Her leadership includes using innovative approaches to growing relevant adult education programs; establishing enrollment management priorities based on careful data analysis; regional collaboration, and student-centered instruction.
"The academic and classified senates agree that Dr. Alder is an excellent fit for the mission at SDCE," said Richard Weinroth, SDCE's Academic Senate President and Neill Kovrig, SDCE's Classified Senate President.
Dr. Alder serves as a voting delegate on the San Diego/Imperial counties regional consortium (SDICCCA) Workforce Development Council (WDC). Her education includes a Doctorate of Philosophy (Ph.D.) and a Master of Science (M.S.) degree in Educational Leadership and Policy Analysis, with a focus on Career Technical and Adult Education, from the University of Wisconsin-Madison; a Bachelor of Vocational Education (B.V.E.) from California State University-Long Beach; and an Associate of Arts (A.A.) from the City College of San Francisco.
Dr. Alder joins the administrative team following a competitive, nationwide search to fill the VPI position that was left vacant in 2015. Dr. Turner Cortez has been building the leadership team since his arrival last year and Alder is the second of three Vice Presidents scheduled to join the administration this year.