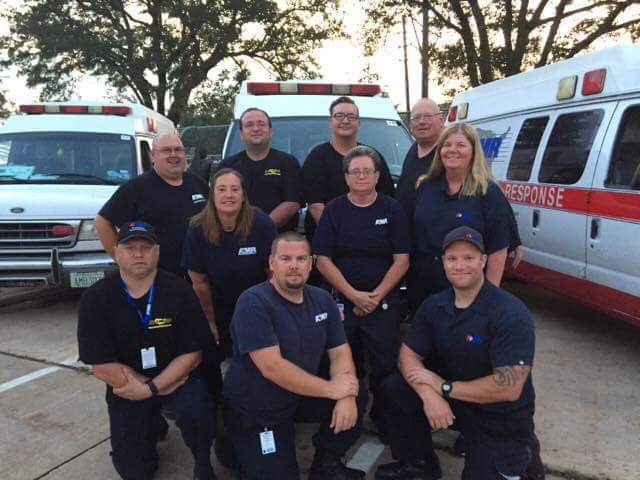 In Harvey's Wake: First responder Keegan King shares his experience in Houston
September 12, 2017

|
After 12 days awash in dramatic rescues, seeking shelter from a small tornado, and getting inundated by more than 50 inches of rain in the wake of Hurricane Harvey, firefighter and emergency medical technician Keegan King is back home from Houston.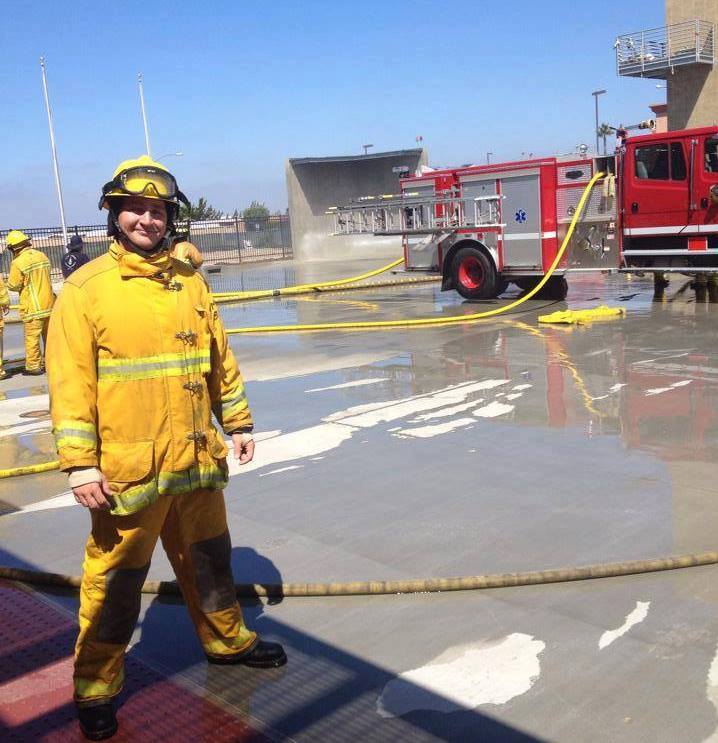 As part of a medical squad attached to a Federal Emergency Management Agency (FEMA) team that aided in several of the more than 17,000 rescues, King, a graduate of San Diego Miramar College's renowned Fire Technology and Emergency Medical Technician Program, was a witness to history.
"There was a lot of stuff going on and conditions were changing rapidly," King said. "It was a very dynamic situation. We were going from pulling people out of water to taking shelter from a tornado to evacuating hotels and skilled nursing facilities. If you would have told me three years ago that I would be doing something like this, I would have told you, 'No way.'"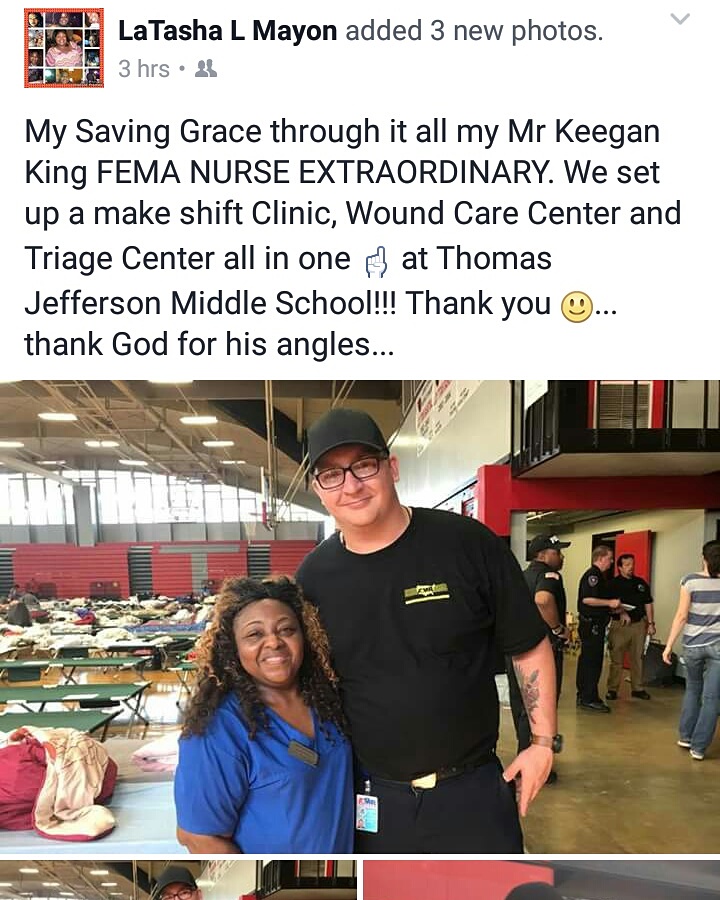 He can thank Miramar College.
Born and raised in the East County community of Lakeside, King worked as a sous chef and a bouncer at a bar before discovering Miramar College when he enrolled in an EMT class on a whim. "I just thought it would be interesting," King said. "I ended up falling in love with it and immediately wanted to work as a firefighter."
First came his EMT certification. That was followed by an associate degree in fire technology. King also completed the Heartland Regional Fire Academy at Miramar, and became a certified as a municipal and wildland firefighter thanks to the training he received. After serving as a reserve firefighter with San Diego County, Keegan has spent the past three years as an EMT with American Medical Response in Solana Beach while also employed as a part-time teaching assistant at Miramar.
"Miramar has given me something I never had before," King said. "It has given me structure, it has given me a purpose, and it has given me the tools and resources I needed to help people."
He put those tools to use in and around Houston following Hurricane Harvey, whose toll includes more than 70 fatalities and losses estimated at up to $90 billion.
On Facebook, LaTasha Mayon, Assistant Health Director for the City of Port Arthur Health Department describes King as, "My saving grace through it all." The two worked together to set up a makeshift clinic and triage center.
King, 27, had signed up to volunteer with FEMA some 18 months ago. This was his first assignment, an odyssey that began Aug. 26 and took him from Lindbergh Field to Houston, Port Arthur, and Beaumont, among other storm-soaked locales with Strike Team 22, a search-and-rescue squad comprising first responders from San Diego, Spokane, Wash., and Kansas City, Mo.
Near a community college outside west of Houston, the team was forced to seek shelter in a supermarket following reports of a tornado. That was followed by being stranded on a nearby truck stop after flooding left them and scores of other first responders surrounded by several feet of water. When the water subsided, Strike Team 22 was off to a skilled nursing facility caring for and evacuating patients. Then to the George R. Brown Convention Center at the edge of downtown Houston to help medical teams care for patients among the 10,000 or so evacuees. Near NRG Stadium, home of the Houston Texans, Strike Team 22 helped establish a mobile hospital and a staging area for first responders. And while driving to Port Arthur on U.S. 90 outside of Houston, paramedics and EMTs in a caravan of ambulances nearly became victims themselves as the road started to collapse. "I just gunned it," said King in describing how he escaped.
It wasn't too much later that King wondered if he would survive. His team received word of a chemical fire that had left law enforcement officers with severe burns. Plumes of smoke were headed their way.
"The idea of a chemical cloud coming at us was a bit unnerving," he said. "That was the one time I thought, well, this might be how it ends for me. Thankfully, the chemicals were less than toxic."
More rescues and medical care would follow before King was sent home. He slept for three days. Now he's waiting to see if he'll be dispatched to Florida in the wake of Hurricane Irma.
Meanwhile, King is preparing to enroll in a paramedic training program before earning a bachelor's degree in fire science or emergency management. His long-term goal? Become a firefighter/paramedic specializing in search and rescue and disaster relief.
"This whole experience has put a fire in my belly to continue along this path," he said. "I love helping people. This is what I want to do."