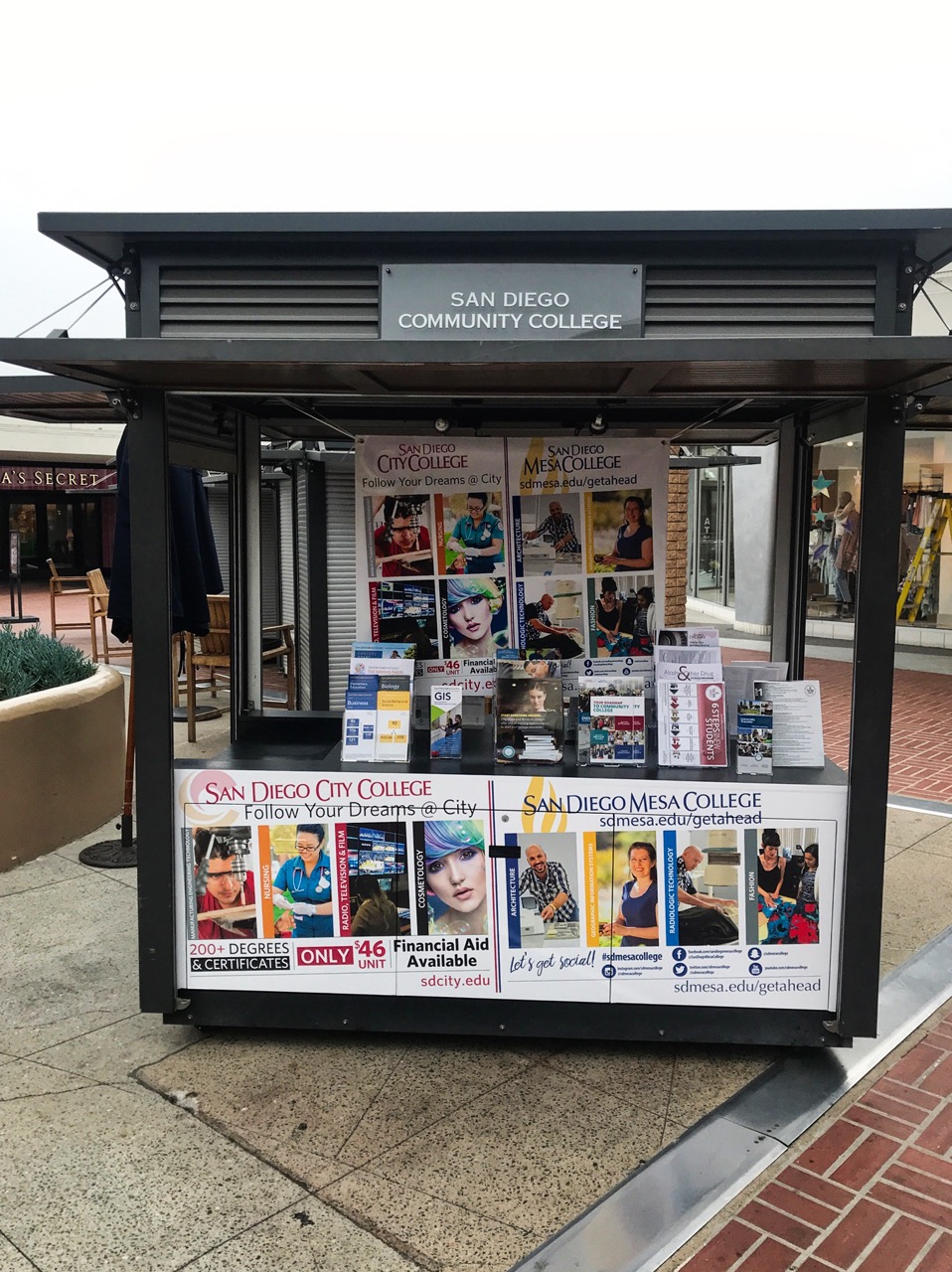 District ramps up enrollment efforts with kiosk at Westfield Mission Valley
November 27, 2017

|
The San Diego Community College District is stepping up its recruitment efforts with an informational kiosk outside the AMC Theatres at the Westfield Mission Valley mall.
The kiosk will be staffed by students and staff on high-traffic shopping days and during the weekends through the holidays into the New Year. Prospective students interested in signing up for winter intersession and spring semester classes – priority registration for both opened Nov. 13 – are invited to drop by to have their questions answered.
With its center-city location, the Westfield Mission Valley kiosk will highlight San Diego City and San Diego Mesa colleges, including details about programs unique to both campuses. Among the renowned programs at City College are cyber security, graphic design, photography, cosmetology, and sustainable farming. Mesa College, one of the state's top community colleges for transfer, includes programs in allied health, architecture, business administration, communication, fashion design, Geographic Information Systems (GIS), and psychology.