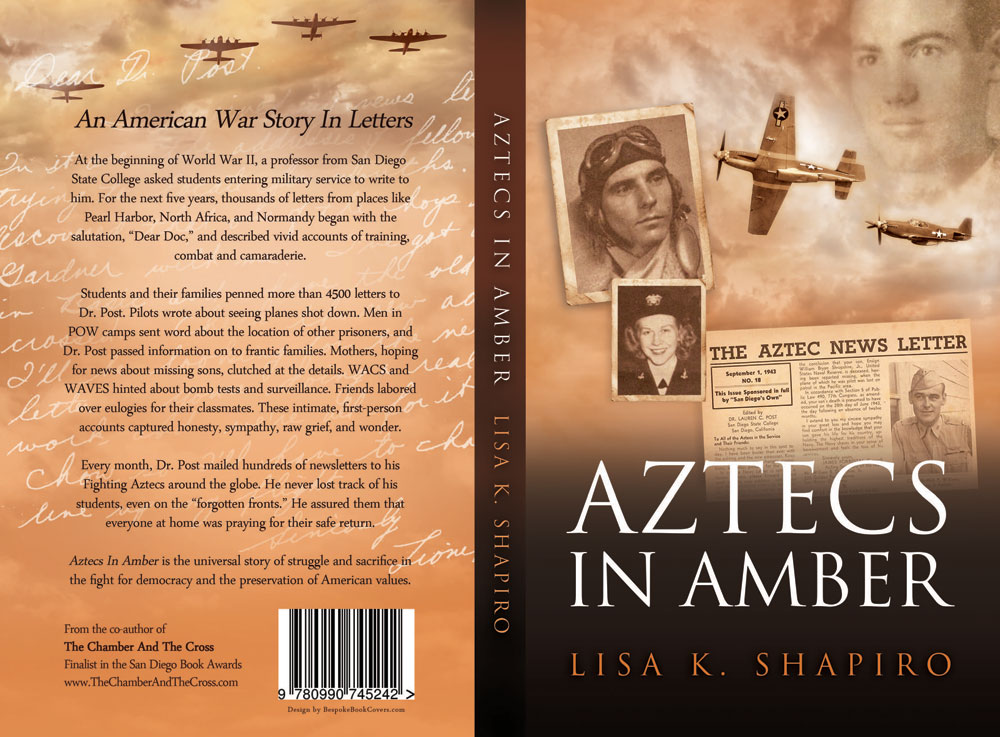 Mesa professor's new book based on World War II letters
December 12, 2016

|
San Diego Mesa College Professor Lisa Shapiro's new book, based on thousands of letters from local college students detailing their experiences of serving in World War II, is expected to be published soon.
Aztecs in Amber is the universal story of struggle and sacrifice in the fight for democracy and the preservation of American values. More than two years in the making, Aztecs in Amber evolved from more than 4,500 letters written by students at San Diego State College (now San Diego State University) and their loved ones. The letters are part of the World War II Servicemen's Correspondence Collection, 1941-1945, an SDSU collection originally compiled by SDSU professor Lauren Post.
About 500 of the letters were written by women who were tasked with everything from communicating in Morse code, calculating the speed and accuracy of bombs, and flying war planes from factories in San Diego to military bases across the country, and a chapter in the book is dedicated to telling the story of women in the war.
Shapiro had previously co-authored the book The Chamber and the Cross, a contemporary thriller wrapped around a medieval romance that was a finalist in the San Diego Book Awards.
Related story: Professor telling stories of those telling the stories of World War II