Professor telling stories of those telling the stories of World War II
April 22, 2016

|
More than two years after she launched the ambitious project, San Diego Mesa College Professor Lisa Shapiro has wrapped up a book based on thousands of letters from local college students detailing their experiences of serving in World War II.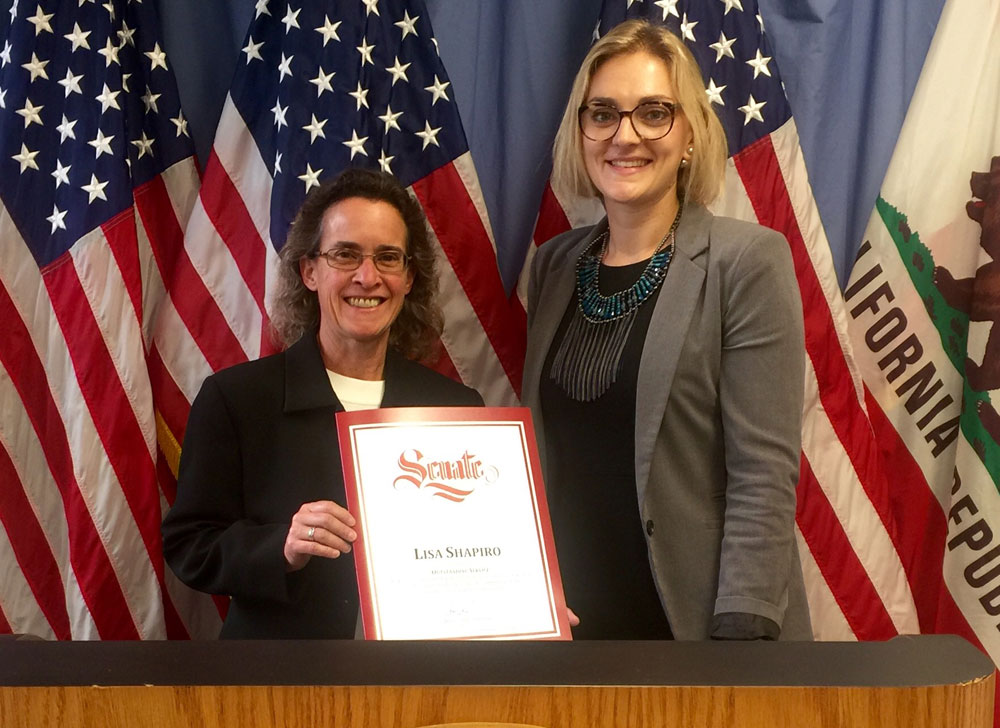 In all, more than 4,500 letters were written by students at San Diego State College (now San Diego State University) and their loved ones. The letters are part of the World War II Servicemen's Correspondence Collection, 1941-1945, an SDSU collection originally compiled by SDSU professor Lauren Post.
"I wanted to follow the stories of individual men and women so that the people behind the letters would come to life," said Shapiro. "My goal is to let their voices be heard once more."
Although her book, Aztecs in Amber: The Story of World War II Letters from San Diego's Fighting Aztecs, is still in the editing and peer-review process, Shapiro already is being recognized for her research that sheds a light on the role of women in the war.
About 500 of the letters were written by women who were tasked with everything from communicating in Morse code, calculating the speed and accuracy of bombs, and flying war planes from factories in San Diego to military bases across the country. A chapter in her book is dedicated to telling the story of women in the war, and Shapiro organized a talk on the subject during a Women's History Month event at Mesa College.
That led to a recent certificate of appreciation from state Sen. Joel Anderson, R-San Diego, which states: "In special recognition of your role in uncovering a lost chapter in U.S. history through educating our community on the valuable role of women in our nation."
Shapiro also has been in discussion with the Veterans Museum and Memorial Center in Balboa Park, which is interested in a video she produced for Mesa College's celebration of Women's History Month.
"Most people know about how much women did in World War II," said Shapiro. "They were in the Army testing bombs, they were in the Navy keeping an eye out for enemy planes, and they were in North Africa just before and during the invasion of Europe."
Shapiro, who was raised in San Diego, began teaching as an adjunct professor at Mesa College before being hired as an assistant professor of business in 2014. Her quest to learn more about the experiences of those who have served their country was piqued by the large number of veterans at Mesa College, a Military Friendly School with a strong record of outreach to veterans, active-duty military, and their dependents.
When she learned about Dr. Lauren Post's project at San Diego State during World War II, Shapiro enmeshed herself in research for her new book. Dr. Post, a veteran of World War I and a geography professor at San Diego State, decided to try a "news service experiment" intended to serve San Diego State students dispersed around the world during the war. Those serving their country would write to Post, who compiled the letters into the The Aztec News Letter, which would become a crucial lifeline for Aztec service men and women facing difficulty and danger.
"The letters are fascinating," Shapiro said. "They really do detail the experiences of college students during the war."