New manicuring program at City College taking shape
January 19, 2017

|
San Diego City College has launched a new job-training program for future nail technicians, one of the faster growing professions in California.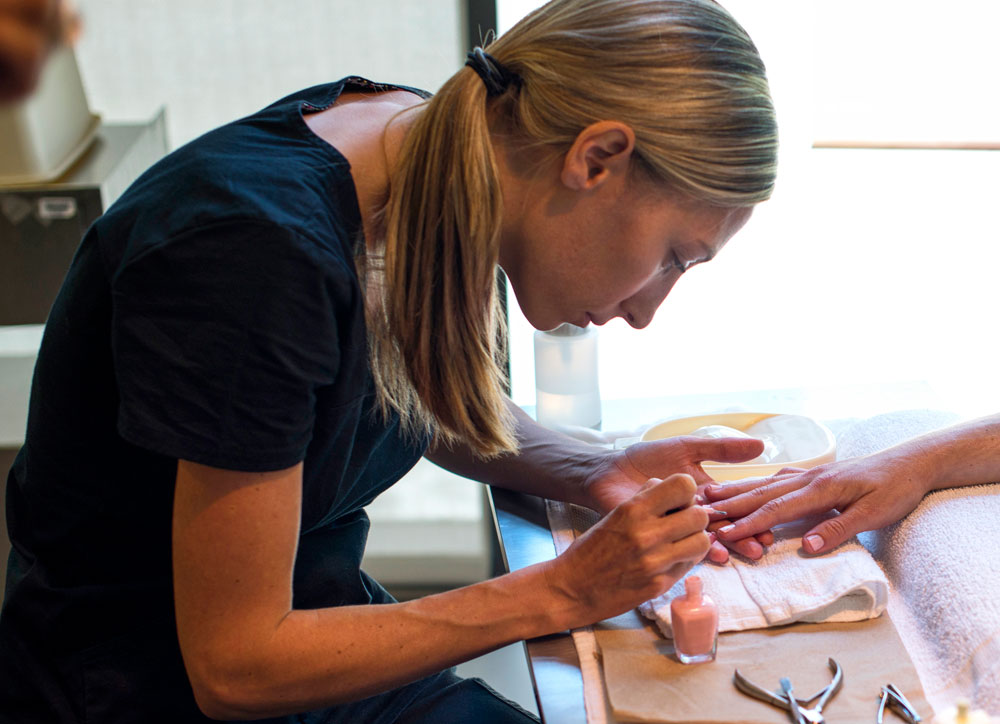 City College's Manicuring Program is approved by the Board of Barbering and Cosmetology in Sacramento. Besides being versed in performing a variety of manicures, pedicures, and hand and foot massages, graduates will be well trained on the finer points of sanitizing a salon and sterilizing technician tools.
The program is aimed at preparing students to pass the State Board Exam and receive their Manicuring License.
Establishing the Manicuring Program comes at an opportune time. With more than 113,600 jobs available nationwide in 2014, the federal Bureau of Labor Statistics foresees an employment growth in the profession of 10 percent in the 10-year period ending in 2024. The California Economic Employment Department (EDD) sees a growth of 19 percent during that time, with the EDD noting that most employers are looking for candidates with postsecondary vocational training.
"We often hear from salons in the region that are looking for trained manicurists, so the minute we had the opportunity to add this program, we moved forward to approve it," said Sudie Phillips, Chair of the Cosmetology Department. "And at only $46 per class unit, students will be paying a fraction of what they would be paying for comparable programs elsewhere."
The City College Manicuring Program comprises two, 10-week sessions, with the first session beginning March 13. Classes are scheduled daily from 5 to 9:30 p.m. to meet Board of Barbering and Cosmetology requirements for 400 hours of instruction before taking the licensing exam.
The Manicuring Program is the latest addition to City College's Cosmetology/Esthetician program, a program whose students boast a 100 percent on the practical section of the state licensing exam and a 94 percent pass rate on the written section.
The Cosmetology Department holds orientations for those interested enrolling in the Cosmetology, Esthetician, or Manicuring programs every Friday from 9 to 11 a.m. in Room 213 of the BT Building.
Additionally, the City College Cosmetology Salon and Spa, at 1081 16th St., is open to the public for a wide range of low-cost services, including hairstyling, hair coloring, haircuts, manicures, pedicures, and facials at prices beginning as low as $5. Walk-ins are welcome.