Psychology student making a home at Mesa
November 24, 2015

|
Mesa College psychology major Manuel Gonzales knows about overcoming hardships. The 22-year-old scholar grew up in a crime-plagued, Oxnard neighborhood, and spent a couple years with his financially struggling family of seven living in a dumpy Oxnard motel before enrolling at San Diego Mesa College for a fresh start.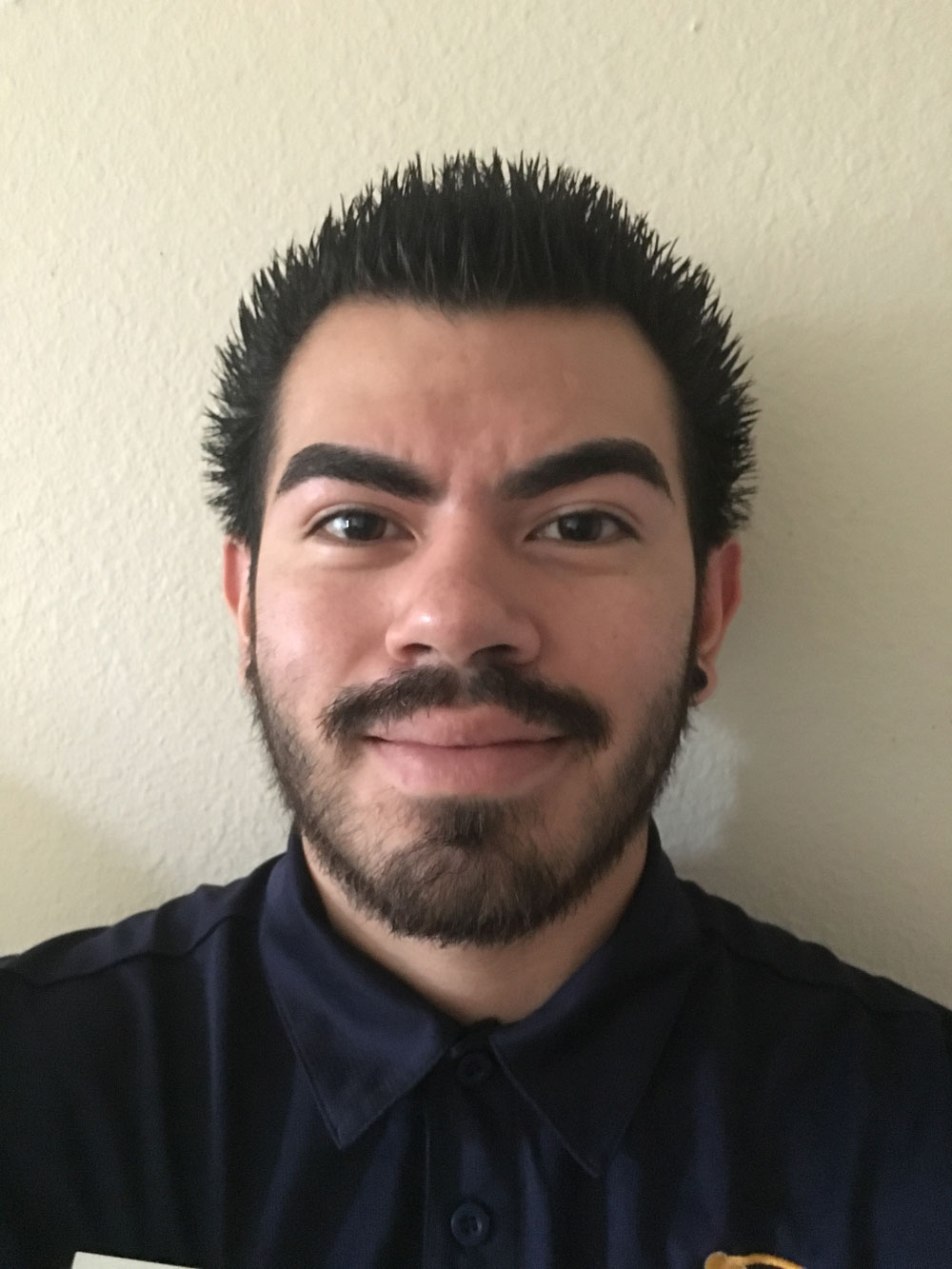 Today, Gonzales is a peer navigator who works with high school students transitioning to college through the Mesa College CRUISE program (an acronym for Creating Rich Unique Intellectual Student Experiences), and he also mentors several participants through their freshman year. Gonzales aspires to be a role model for minority students who are facing seemingly insurmountable odds, and he is planning to transfer to UCLA or San Diego State University in Spring 2017 en route to earning a master's degree in psychology and perhaps returning to Mesa College as an academic counselor.
We recently posed a few question to Manuel about his life and his college experience.
Q. Why did you decide to attend Mesa College?
A. All my friends who live in San Diego recommended Mesa to me. I then did research on Mesa College and was pretty excited to see what they were doing. I read a lot on Mesa College having many efforts to improve student equity and success. The fact that they were concentrated on making every student succeed and that they were a Hispanic Serving Institute was a big factor in me picking Mesa. Also, I liked the fact that Mesa has a high transfer rate.
Q. How did you become involved in the Peer Navigator program?
A. My counselor knew my career goals, and she is the one who told me about the program and that they were hiring. To be able to help students avoid the problems I had when I first started at Mesa drove me to immediately apply. I want to be a counselor at community college level so this was a great way of getting my foot in door.
Q. What's the best thing about being a Peer Navigator?
A. The amount of involvement I have at Mesa College. I am a part of freshman's whole first year at Mesa College. I really want to inspire those students to be able to achieve to their highest potential. Also, I have had the opportunity to meet many deans, instructors, and other aspiring students. It has given me a chance to be a part of a community.
Q. What challenges have you faced as a first-generation college student?
A. One of the challenges I have faced as a first generation student is money. Coming from a low-income family, my parents didn't have any money saved for my college education. Needing to buy books and supplies was a big issue for me. Another challenge was not knowing the basics of college, I didn't know what to expect at all. My family and friends really couldn't give me the proper support because no one had been in that type of environment.
Q. What's the best advice you could give to a first-year, Mesa College student?
A. Get involved on campus. Get yourself out there and meet as many faculty, staff, and students as you can. Get into clubs and volunteer as much as you can. All this will prepare you for the demands of life. Also, utilize all the resources that the school provides, it's OK to get help.