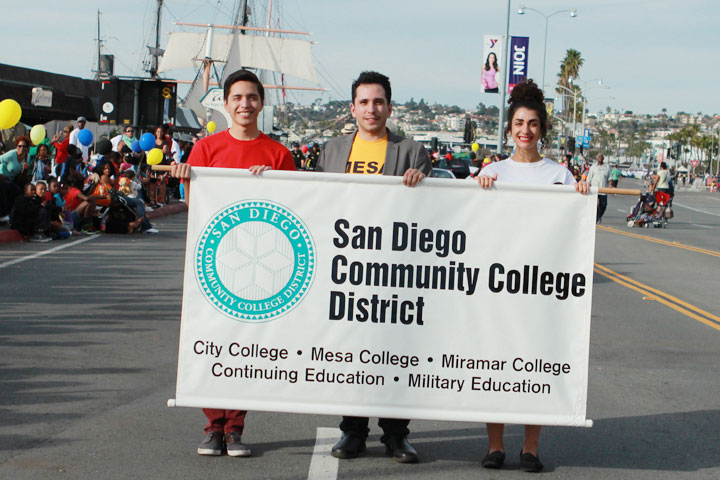 District helps lead the way during Martin Luther King celebrations
January 14, 2016

|
Hundreds of students, faculty, and staff at the San Diego Community College District will honor the legacy of Dr. Martin Luther King, Jr. at a variety of holiday-related events commemorating the late civil rights icon.
"Being present and involved in events honoring Dr. Martin Luther King, Jr. enable us to 'witness' and provide testimony to the ideals and demonstrate our own commitment to the humane causes that were espoused by this great civil rights leader," said SDCCD Chancellor Constance M. Carroll. "Our participation demonstrates that our community colleges believe in Dr. King's vision and pursue it through education."
The SDCCD will be in full force at the 31st annual Martin Luther King, Jr. Human Dignity Award Breakfast on Friday, January 15, that is sponsored by the Jackie Robinson YMCA and will be held at the Town & Country Resort in Mission Valley from 6 to 9 a.m. The following morning, Chancellor Carroll and several members of the SDCCD Board of Trustees will attend the MLK Educators Breakfast at the Jacobs Center in San Diego.
On Sunday, Jan. 17, Chancellor Carroll, campus presidents, and members of the SDCCD's Board of Trustees will join students, faculty, and staff as they march in the 36th annual Martin Luther King, Jr. Parade beginning at 2 p.m. along Harbor Drive in downtown San Diego. City, Mesa, and Miramar colleges, along with San Diego Continuing Education, will be entering floats to ride in the parade.
Entries from both Mesa College and Continuing Education (CE) will depict the Edmund Pettus Bridge in Selma, Ala. – the site of the Bloody Sunday conflict on March 7, 1965, when armed police officers attacked peaceful civil rights demonstrators with billy clubs and tear gas as they were attempting to march to the state capital of Montgomery. The seminal event was a turning point in the civil rights movement, prompting then President Lyndon Johnson to introduce the Voting Rights Act of 1965 to Congress. It was signed into law Aug. 6, 1965.
The Mesa College entry is designed and constructed by the faculty and theater tech students of the Dramatic Arts Department. The CE entry is being designed and crafted by students in the welding program.
On Monday, Jan. 18, the SDCCD is co-sponsoring the 28th All Peoples Celebration at the Balboa Park Activity Center, an event that gets underway at 10 a.m. and features Chancellor Carroll as the morning's keynote community speaker.
SDCCD offices will be closed Jan. 18 in observance of Martin Luther King, Jr. Day.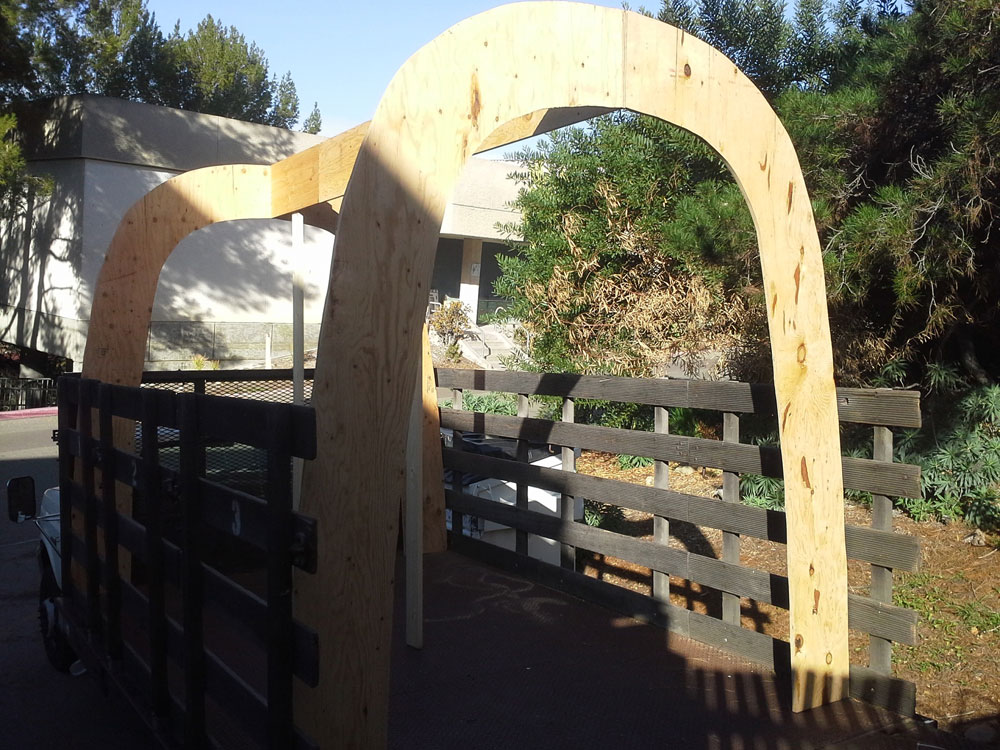 San Diego Mesa College is still working on its float for the Martin Luther King, Jr. Parade on Sunday.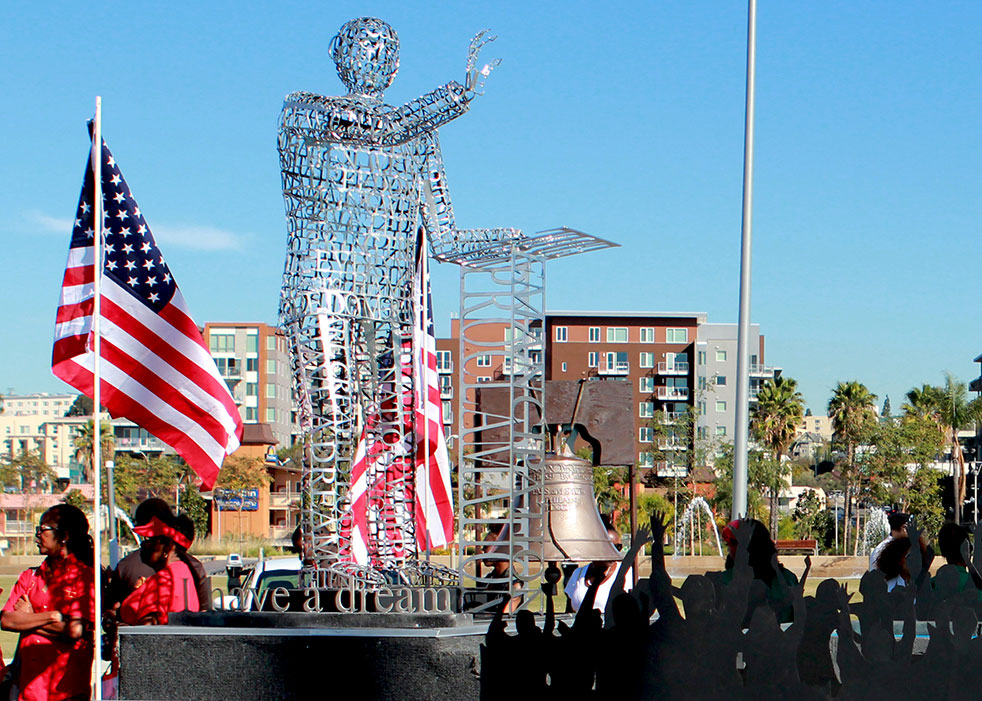 Students from San Diego Continuing Education's welding program will try to top their award-winning float from last year's parade.