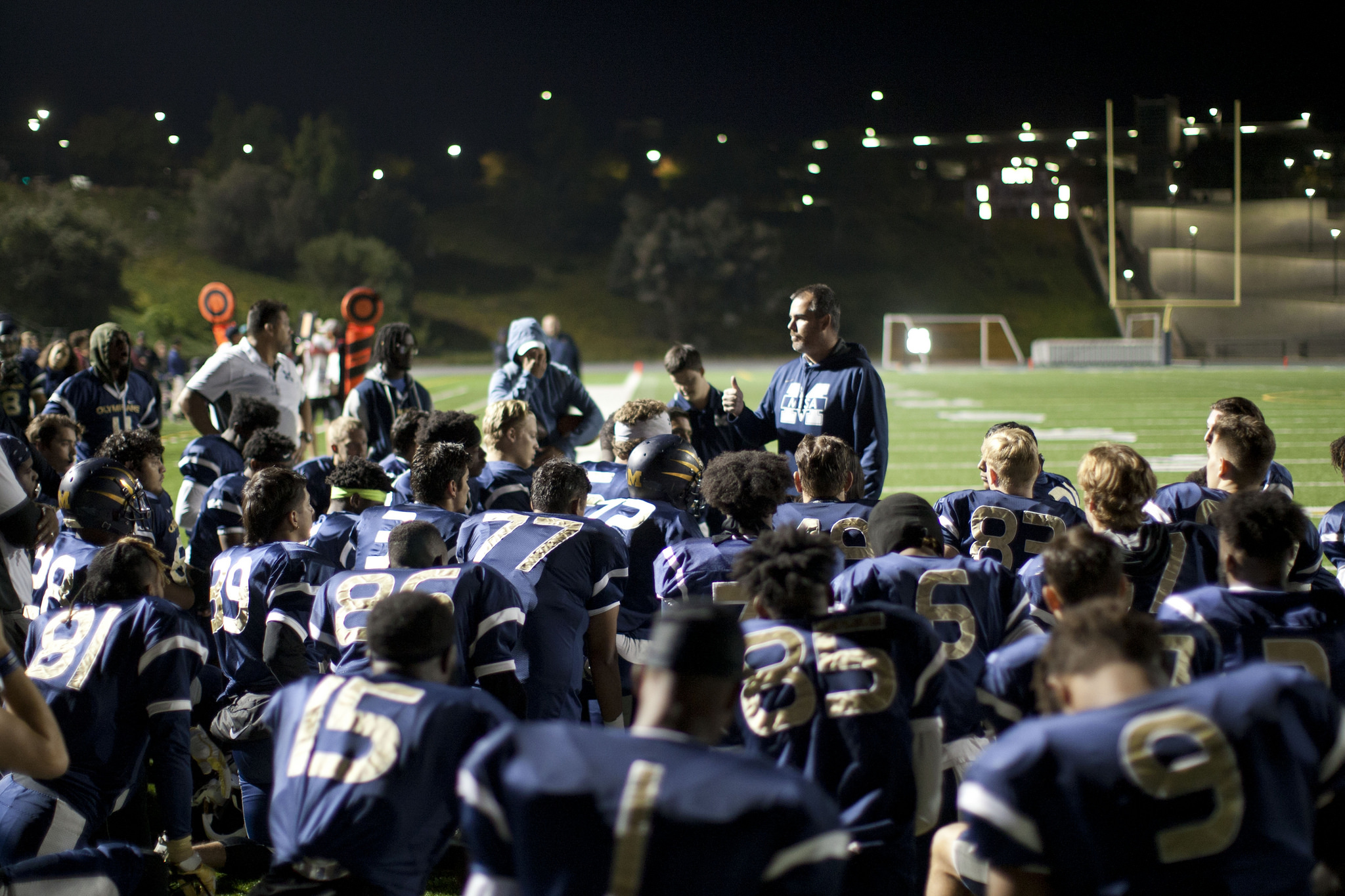 Mesa College Olympians to host Southern California Bowl
November 17, 2017

|
On Saturday, November 18, for the first time in more than 25 years, the No. 3 ranked San Diego Mesa College Olympians (8-2, 4-1 in conference) will host the Southern California Bowl and face the No. 4 ranked Santa Ana College Dons (7-3, 6-0 in conference). The Olympians are in the Southern California Football Association – American Mountain, while the Dons are in the Southern California Football Association – American Metro. The Bowl game is scheduled for a 6 p.m. kickoff at Mesa College Merrill Douglas Stadium.
"It has been nearly 10 years since Mesa College earned a Bowl Game," stated Head Coach Peter Lofthouse. "The Olympians have trained hard and played exceptionally this season to earn their spot. We hope the community is proud of our team, and comes out to show their support."
Outstanding Mesa College players this season include #5 Quarterback Spencer Moyer, with 136.6 passing yards per game (4th in American Mountain Conference), #3 Running Back Logan Vallo, with 99.3 rushing yards per game and 13 touchdowns (1st in American Mountain for both), and #44 Defensive Line Brandon Hall with 6.6 tackles per game (5th in American Mountain) and nine sacks (2nd in American Mountain).
- Students, faculty, staff and members of the community are invited to attend the game.
- Gates will open at 4 p.m.
- Parking is free.
- Tickets cost $12 for GA/adults, $8 for students, faculty, staff and children, and free for military. - Concessions/snack bar will be open beginning at 4 p.m. for the purchase of food, candy and drinks.
- Commemorative bowl game t-shirts will also be available for purchase.
All concession stands are operated by Mesa College student-athletes as fundraisers for various sports programs.