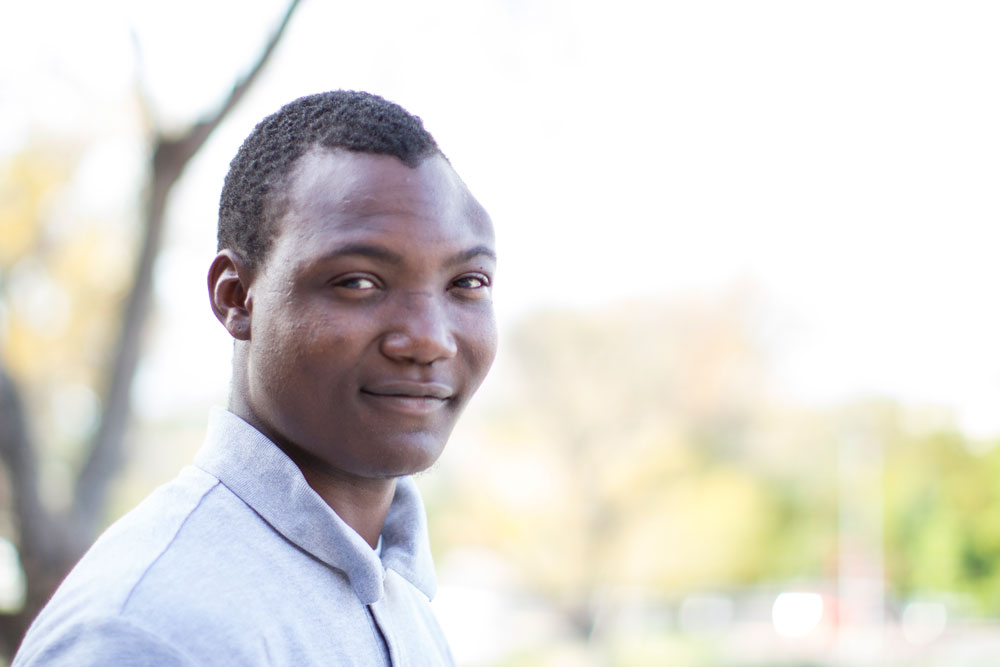 Michael Calimee has the power of positive thinking
July 15, 2016

|
When you meet San Diego Continuing Education student Michael Calimee, you'll want to be as close as possible to his enthusiasm, and with any luck, you'll also catch his positive attitude and infectious smile.
"I use the power of I am," Calimee said. "You can say I am clumsy, or you can say I am strong. So instead of a negative I am, think of a positive I am and you will get through your day."
His theory has shown a positive impact on his mental health. At age 20, Calimee is one of the most recent graduates from SDCE's High School Diploma Program. He gives credit to the success he had at SDCE to his counselor Esther Matthew and his instructor Sean Caruana, who made a difference, which allowed him to complete the program.
"Michael has had a difficult life, and I felt privileged that he opened up to me about it," Caruana said. "Despite his obstacles, he came to class every day and put forth his best effort."
SDCE's High School Diploma Program is rigorous. In the past year, the program has implemented an accelerated path and students are rising to the higher expectations. The program has seen a 189 percent increase in completion rates.
"It was my teacher who made sure I did my work and motivated me to finish," Calimee said. "When Sean read my story about my life, it inspired him. When he told me that, it touched me because when I realized someone else went through what I went through, it motivated me."
Attending school regularly and working toward his goal was building Calimee's confidence. His success also helped him battle against a negative environment in his household, where he was labeled as lazy.
"They said I was lazy and taking too long to finish school," he said. Refusing to believe it, Calimee was up early and setting his own path for success. In addition to taking classes at SDCE, he was volunteering at a prep school in his neighborhood by helping with the after-school program.
Calimee was spreading the healing power of positivity wherever he could. His success at SDCE was supported by mentors, role models, and people who believed in his ability.
"Esther was the best counselor I've ever had," Calimee said. "I thought I was going to have a counselor who was rough and bossy. She was actually listening and she explained things to me. She always has a smile, that's what's great about her."
Calimee is currently employed with a local security company, and he plans to enroll in the Criminal Justice program at City College. His longterm goals are to join the military and to one day become a San Diego police officer.