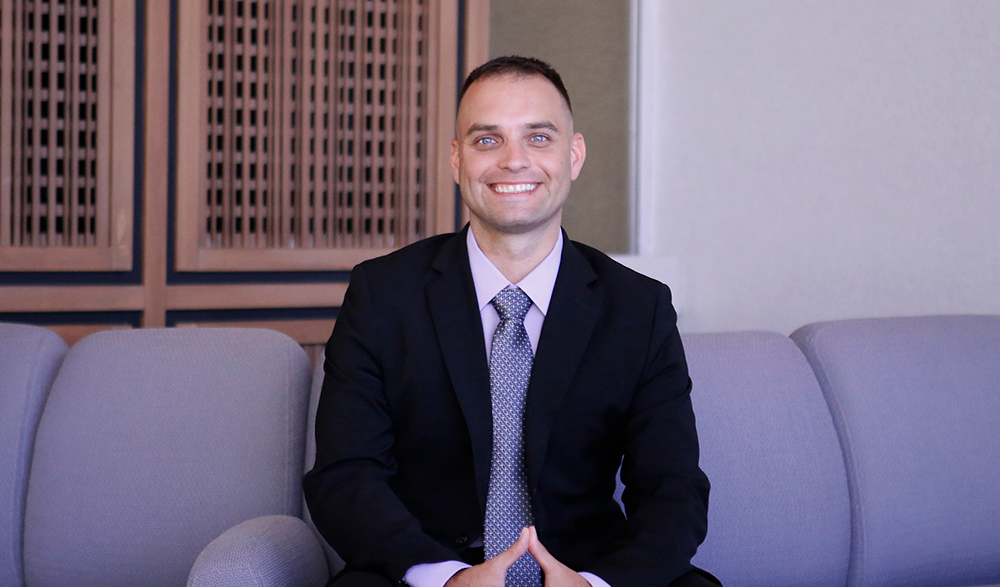 Marine veteran hired to lead SDCCD Military Education Program
September 27, 2017

|
The San Diego Community College District has hired Marine Corps veteran and contracting expert Josh Pohribnak as director of its Military Education Program, which provides instruction for more than 7,000 service personnel at military bases in three states.
Pohribnak's first day is Sept. 29.
"Josh Pohribnak's career has been dedicated to public service, and the San Diego Community College District looks forward to him bringing his knowledge and expertise to broadening educational opportunities that serve members of our armed services at military installations throughout the country," said Stephanie Bulger, the SDCCD's Vice Chancellor of Instructional Services.
Pohribnak enlisted in the Marine Corps in 1998, starting his military career within supply administration and transitioned into contracting as a contract specialist and contracting officer. He served at Camp Pendleton, in Iraq and Okinawa, and at Marine Corps Logistics Base Albany in Georgia. Since May of 2012, Pohribnak has been a subcontracting team lead in San Diego for CACI International Inc., a multinational professional services and information technology defense contractor that works with the military, the Department of Homeland Security, intelligence agencies, and other arms of the federal government.
"I'm extremely ecstatic for this opportunity and I'm excited to start working to help the District expand its Military Education program," said Pohribnak, a resident of San Ysidro.
Pohribnak's expertise in military contracting is well suited for his new job, which includes coordinating all contract instruction with the military, managing contracts with multiple federal agencies and industry partners, acting as the chief negotiator on all military and government contracts, and collaborating with the military education and training community on contemporary educational opportunities for military personnel.
The San Diego Community College District since 1977 has provided college preparatory and educational assistance courses to officers and enlisted service members at Army, Navy, and Marine Corps military installations.