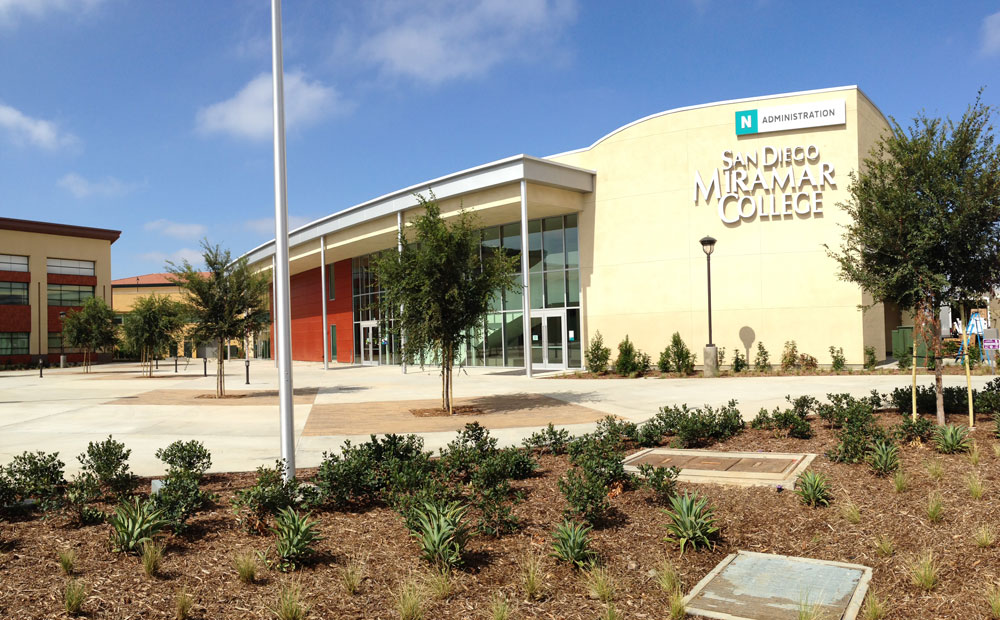 Miramar College Admin building certified LEED Gold
December 17, 2015

|
San Diego Miramar College's Administration building has been awarded a Leadership in Energy and Environmental Design (LEED) Gold certification for sustainable design by the United States Green Building Council.
The USGBC is an organization that recognizes best-in-class 'green' building strategies and practices. The Miramar College Administration building, which finished construction in September of 2014, is one of a total of 43 projects in the San Diego Community College District (SDCCD) awarded or tracking certification.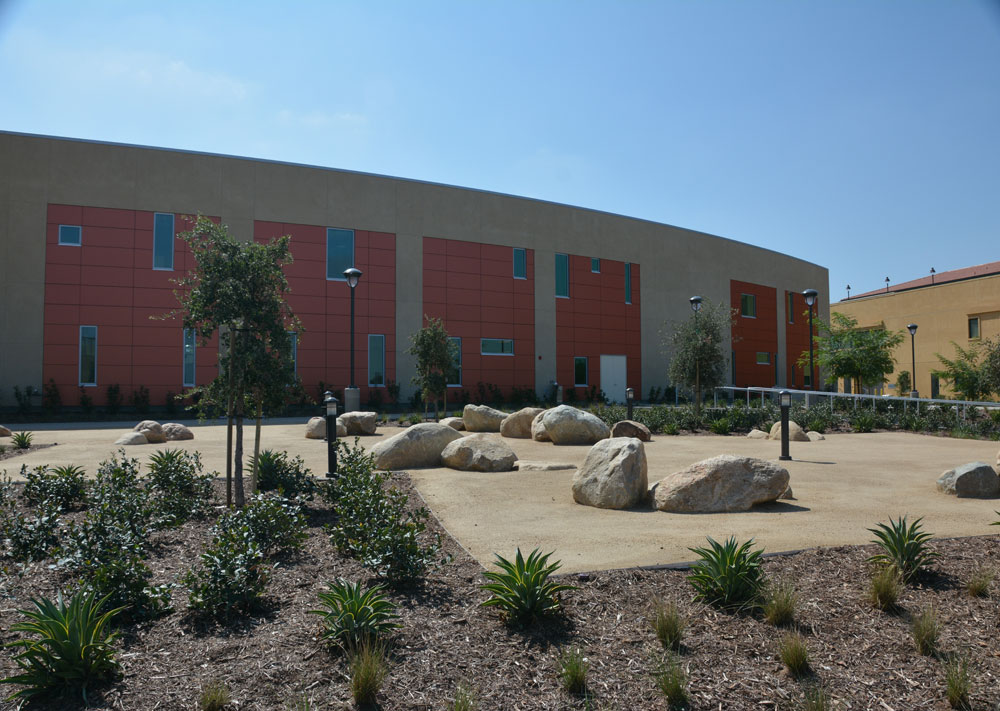 The new Administration Building is a two-story, 17,000-square-foot facility located at the north end of campus, and allowed for the existing administration wing to be converted to a classroom facility to support San Diego Continuing Education programs offered at Miramar College. In addition to administrative functions, the new facility houses the reprographics, mailroom, and stockroom/receiving functions. It includes two conference rooms and an outdoor patio area.
The cost to construct the facility was $11.4 million. The building was funded by the District's Proposition N construction bond program, which provides new teaching and learning facilities, major renovations, and campus-wide infrastructure projects at City, Mesa, and Miramar Colleges, and six Continuing Education campuses throughout San Diego. As part of the Green Building Policy developed by the SDCCD Board of Trustees, all new construction and major renovations included in the bond program are designed and built to obtain, at minimum, LEED Silver certification.
San Diego Miramar College President Dr. Patricia Hsieh remarked, "The San Diego Community College District and Miramar College are committed to sustainability in all ways, especially in construction projects. The LEED Gold certification for our Administration building is a perfect example of innovation and sustainability in design."
Sustainability is incorporated into the overall design with large windows which allow for day lighting. The building is just across the street from a major public transportation hub. The building also features daylight sensors that automatically dim lights in response to available lighting, low-flow plumbing fixtures that reduce water consumption by more than 30 percent and water efficient landscaping that uses recycled water for irrigation.