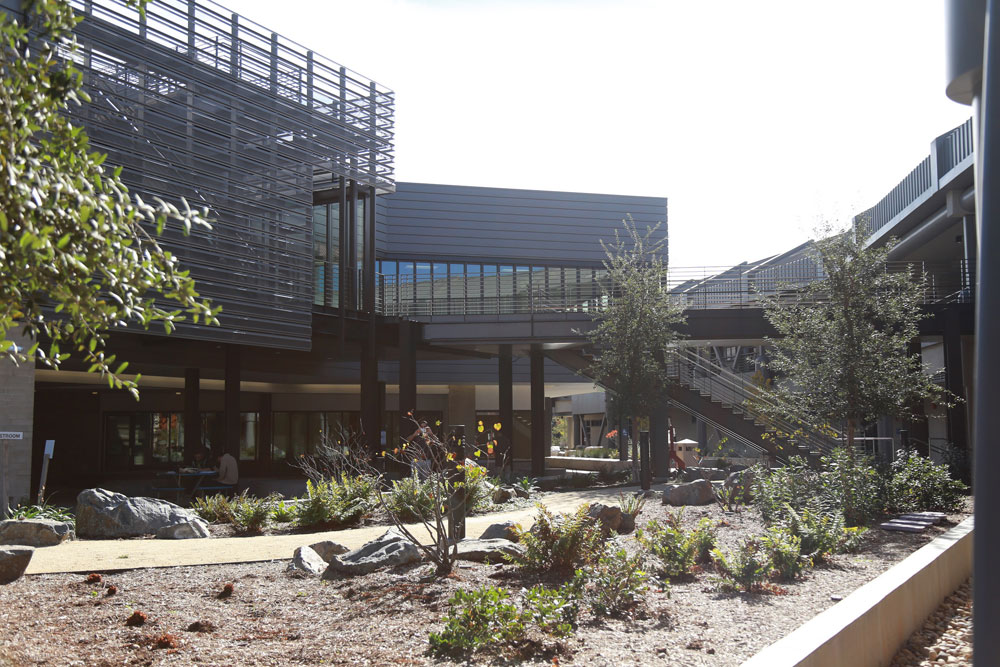 Miramar College opens new $34 Million Science Building
November 30, 2015

|
The grand opening ceremony of the San Diego Miramar College Science Building Addition is the latest facility funded by the San Diego Community College District's $1.555 billion Propositions S and N construction bond program. An energetic crowd of faculty, staff, students, and representatives from the SDCCD turned out Monday for the ceremonial ribbon cutting of the two-story, 49,000-square-foot building.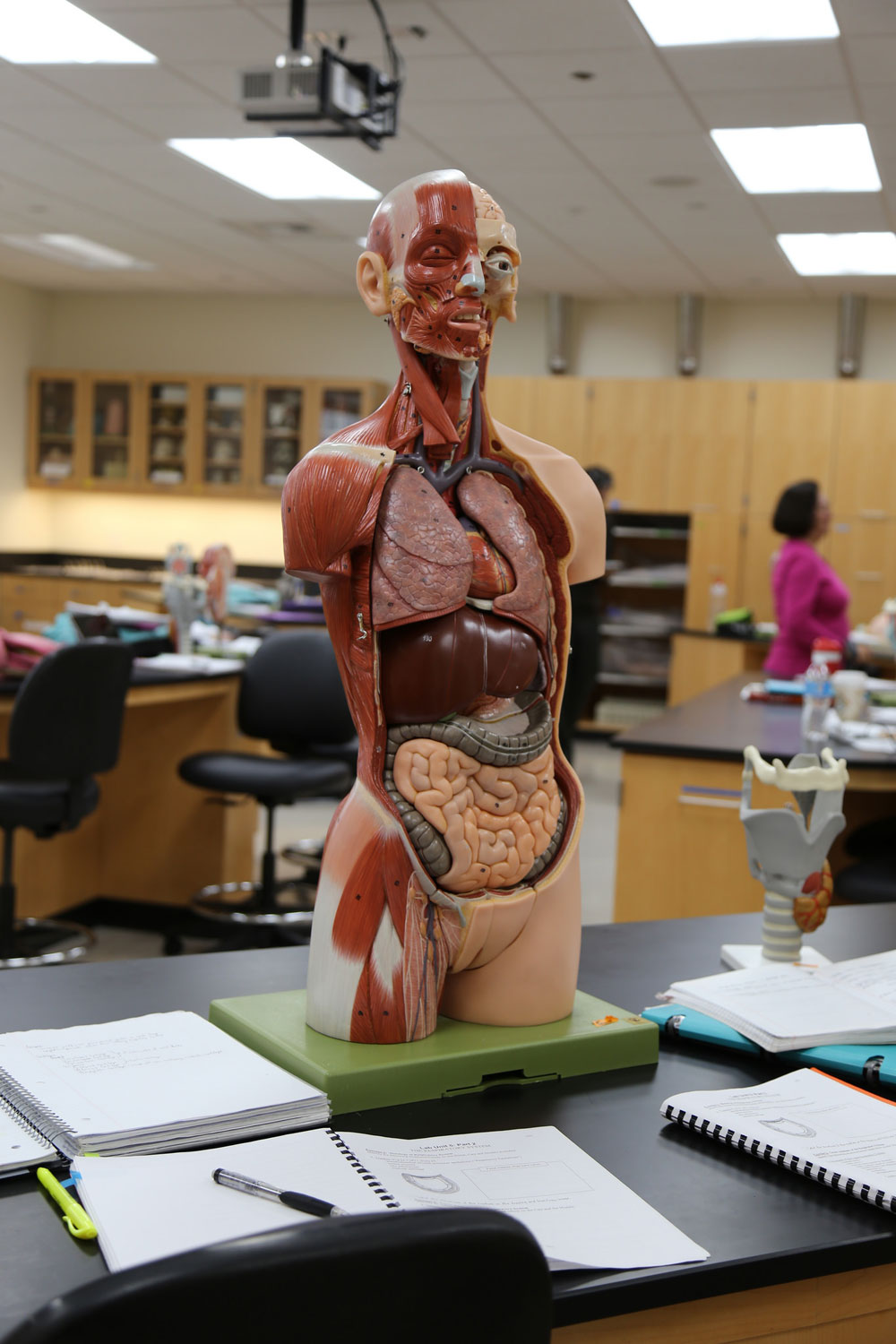 The new, $34 million Science Building is connected to the existing Science Building by a second floor bridge. The roof houses a greenhouse, observatory stands, and ports for 12 telescopes, and a telescope storage warehouse. The first floor has two lecture rooms, a storage warehouse, and 30 private faculty offices with several conference, collaboration, and break areas. The second floor houses nine laboratories with more than 3,000 square feet of specialty science rooms, technician offices and supply storage areas.
"This is a day that our students, the community and our faculty have looked forward to since the passage of Propositions S and N." said San Diego Miramar College President Patricia Hsieh. "This building, and all the state-of-the-art equipment housed in it, will play a vital role in providing workforce development and growth for San Diego's economy and the region for years to come. I am truly thrilled that the Miramar College faculty now has a facility worthy of their accomplishments."
The Science Building also features an outdoor bio-pond with organic and marine specimens as well as an outdoor demonstration garden with various specimens of Southern California rocks and geological formations. The project is on track to obtain a Leadership in Energy and Environmental Design (LEED) Silver Certification by the United States Green Building Council (USGBC) – one of over 40 certified buildings built or planned across the San Diego Community College District.
"Thanks to San Diego taxpayers, Miramar College has a new campus with facilities that compare with our four-year universities," said SDCCD Chancellor Constance M. Carroll. "This Science Building is the newest addition, providing a state-of-the-art teaching and learning environment that prepares students for in-demand careers and transfer opportunities."
The Science Building addition joins the existing 33,500-square-foot Science & Technology facility that has classrooms, labs and academic instructional and support areas for General Science, Micro and Zoology, Chemistry and Physics labs and associated prep areas, as well as general purpose classrooms.
San Diego Community College District Board of Trustees President Maria Nieto Senour stated, "The building that you have designed together is an incredible achievement. It's going to support academic disciplines in fields that are critical to our community, the students will have state-of-the-art learning environments and support services that they need for their success. The faculty will have an environment that supports their teaching and other interactions with students."
Jocelyn-Marie Felicano, Miramar College Science Club President summed up the event remarking, "Being able to watch our campus grow is one of my favorite things about being a student here at Miramar. All of the support we've received from everyone in our community motivates me so much to work as hard as I can to show you guys that all of this makes such a huge difference for us."
The $1.555 billion Propositions S and N construction bond program provides new state-of-the-art teaching and learning facilities, major renovations, and campuswide infrastructure projects at City, Mesa and Miramar colleges and six Continuing Education campuses throughout San Diego.