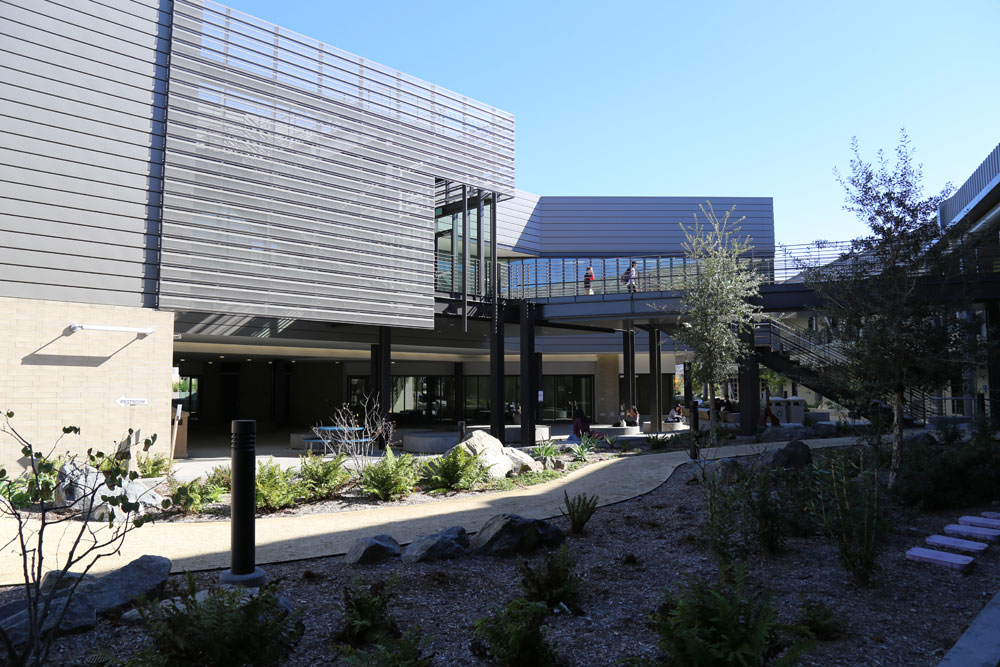 Miramar College to celebrate opening of new science building
November 23, 2015

|
San Diego Miramar College will celebrate the grand opening of its newest facility, the two-story, 49,000-square-foot, Science Building addition Monday, Nov. 30.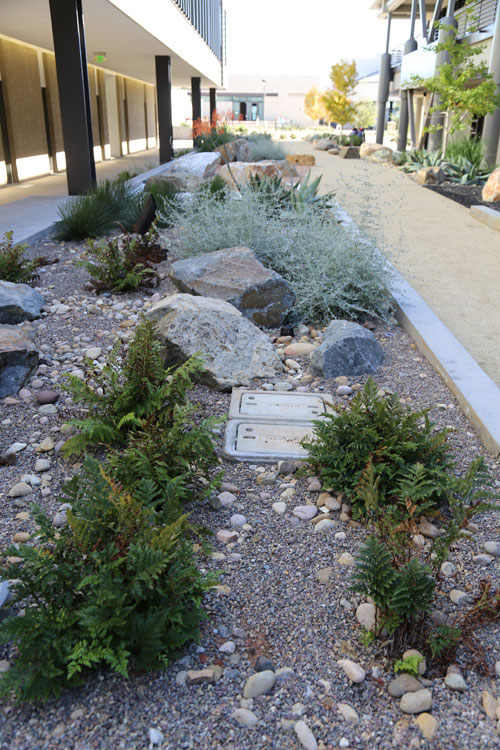 The event will begin at 10 a.m. with speakers followed by a ribbon-cutting.
Speakers at the ceremony will be Miramar College President Patricia Hsieh, San Diego Community College District Board of Trustees President Maria Nieto Senour, SDCCD Chancellor Constance M. Carroll, SDCCD Vice Chancellor of Facilities Management Christopher Manis, Miramar College Interim Dean of Math, Biological, Physical & Exercise Sciences, Fred Garces, Miramar College Classified Employee Vuong Tung Nguyen and Miramar College Science Club President Jocelyn-Marie Felicano.
Tours of the facility and light refreshments will be offered to guests after the ceremony.
The new Science Building is connected to the existing Science Building by a second floor bridge. The roof houses a greenhouse, observatory stands and ports for 12 telescopes, and a telescope storage warehouse. The first floor has two lecture rooms, a storage warehouse, and 30 private faculty offices with several conference, collaboration, and break areas. The second floor houses nine laboratories with over 3,000 square feet of specialty science rooms, technician offices, and supply storage areas.
The facility also offers an outdoor bio-pond with organic and marine specimens as well as an outdoor demonstration garden with various specimens of Southern California rocks and geological formations.
The Science Building is on track to obtain a Leadership in Energy and Environmental Design (LEED) Silver Certification by the United States Green Building Council (USGBC) – one of over 40 certified buildings built or planned across the San Diego Community College District.
San Diego Miramar College is at 10440 Black Mountain Road, San Diego, CA 92126. Reserved parking for media is available in the lot off of Westview Parkway.
The $1.555 billion Propositions S and N construction bond program provides new state-of-the-art teaching and learning facilities, major renovations, and campuswide infrastructure projects at City, Mesa and Miramar colleges and six Continuing Education campuses throughout San Diego.