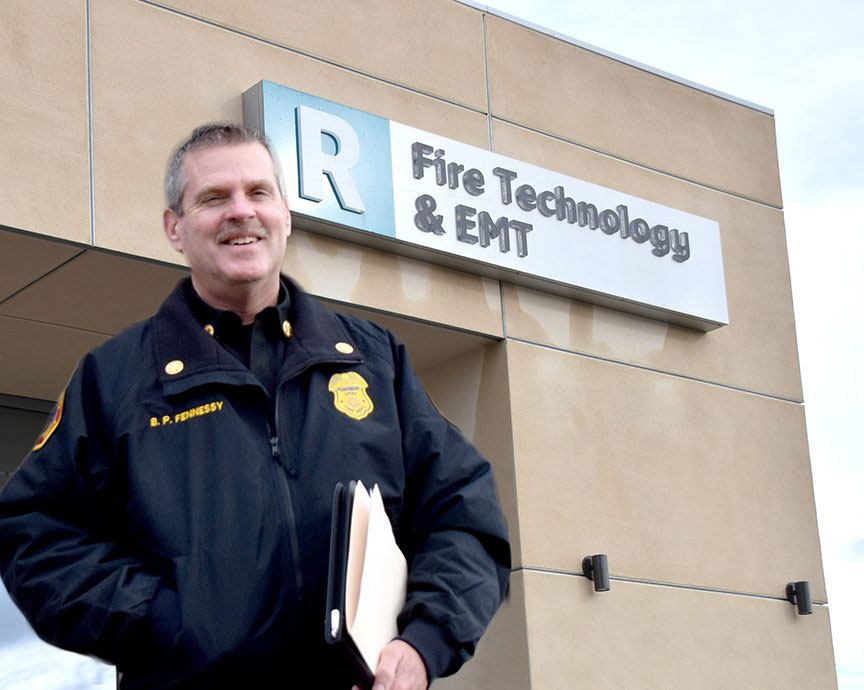 San Diego Fire chief to deliver commencement address at Miramar College
April 5, 2016

|
Newly appointed San Diego Fire and Rescue Chief Brian Fennessy has been selected to deliver the keynote address during San Diego Miramar College's commencement ceremony. Hundreds of graduates will participate in the May 13 ceremony on campus.
Chief Fennessy graduated from the October 1990 Fire Academy at Miramar College and progressed through the ranks of the Department. He was named the city's 17th fire chief on Nov. 12, 2015.
As chief, he directs a department of more than 1,200 firefighters, lifeguards, paramedics, and civilian personnel and presides over an annual budget of $220 million. Fennessy began his public service career as a firefighter with the U.S. Forest Service Bureau of Land Management just after graduating high school. He later received his bachelor's degree while in the midst of his San Diego Fire and Rescue firefighting career.
"For somebody that early in my life didn't value education as I do now, this is a huge privilege to be asked to speak," said Chief Fennessy. "What Miramar does here, not only for firefighters and police, is pretty important to our community."
Chief Fennessy received his bachelor's degree in business administration through distance learning later in life when it became apparent that he would need a postsecondary degree to advance in his career. "To this day, I tell people don't take my path. I got my degree so late in my career that it was hard to balance everything. Looking back, I should have forgone a few of those early years on a land management firefighting crew to get my education."
Miramar College will hold its 2016 commencement ceremony from 1 to 3 p.m. Friday, May 13 on campus.
The deadline to request disability accommodations is May 2 at noon. The deadline for students to file a petition for graduation is April 30.Students filing a petition after the April 30 deadline will be considered summer graduates.