New Codex: Oaxaca, Immigration and Cultural Memory on exhibit
March 11, 2016

|
A touring exhibit curated by Marietta Bernstorff that explores immigration to the United States will be on exhibit at San Diego Mesa College from March 15 through April 13.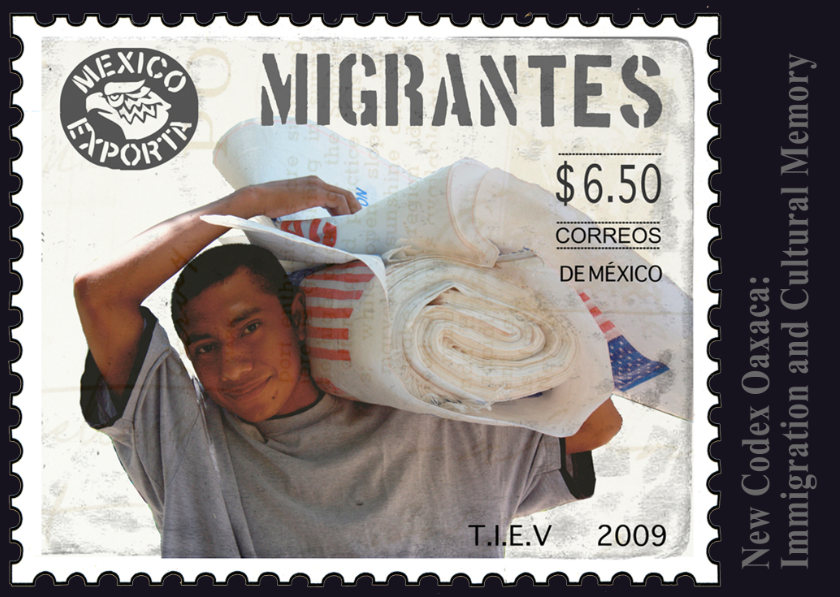 A reception will be held from 4:30 to 6:30 p.m. Thursday, March 17 at the Mesa College Art Gallery, D101. There will be a gallery walkthrough following the reception.
A panel discussion on Immigration as Expressed in Art will be held from 11 a.m. to 12:30 p.m. Wednesday, March 16 at Mesa College, Rooms H117-118. Participants in the discussion will be Marietta Bernstorff, Claudia Cano, Omar Pimienta and immigrant student activist Yessica Gonzalez. The discussion will be moderated by Gallery Director Alessandra Moctezuma.
Artists along with the people from village of Tanivet and other communities affected by immigration have generated artworks through deep research and intense dialogue.
Key questions ranged from: What are the implications for the state of Oaxaca, which has seen over one million inhabitants migrate to the United States? What is happening to their land in Mexico and the family they left behind? Are we the Mexicans/ Oaxacans able to keep traditions alive within another culture? Has immigration changed the way we see ourselves as a culture?
Several Mexican artists and members of the community of Tanivet created the works. San Diego/Tijuana artists will also be included in the exhibition.
The community of San Francisco Tanivet, Tlacolula de Matamoros, Oaxaca, located about 20 miles east of the state capital, is a rural community primarily devoted to agricultural production. Due to the lack of income because they cannot sell their native products, and lack of financial support from the state for farming, more than half of the population has largely immigrated to the United States, with a large concentration in Southern California.