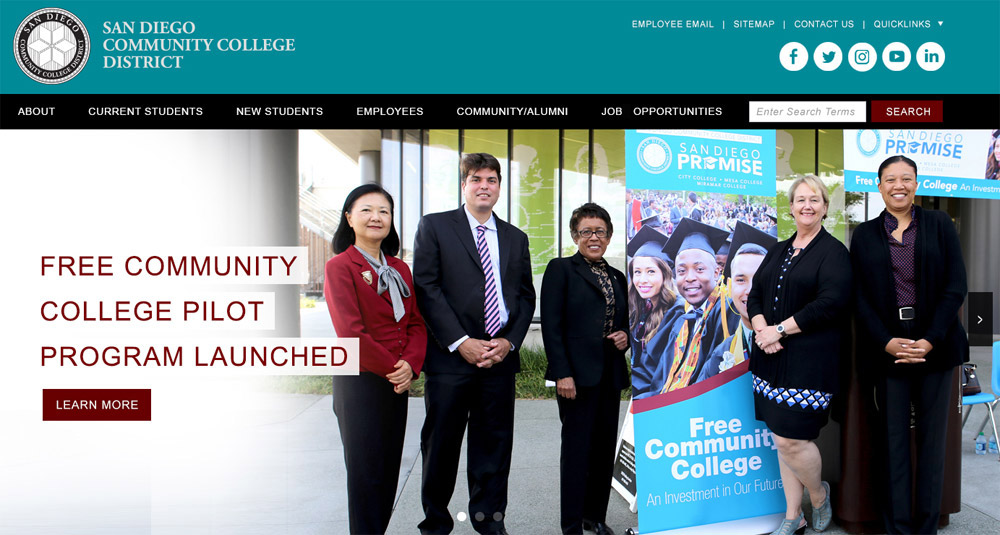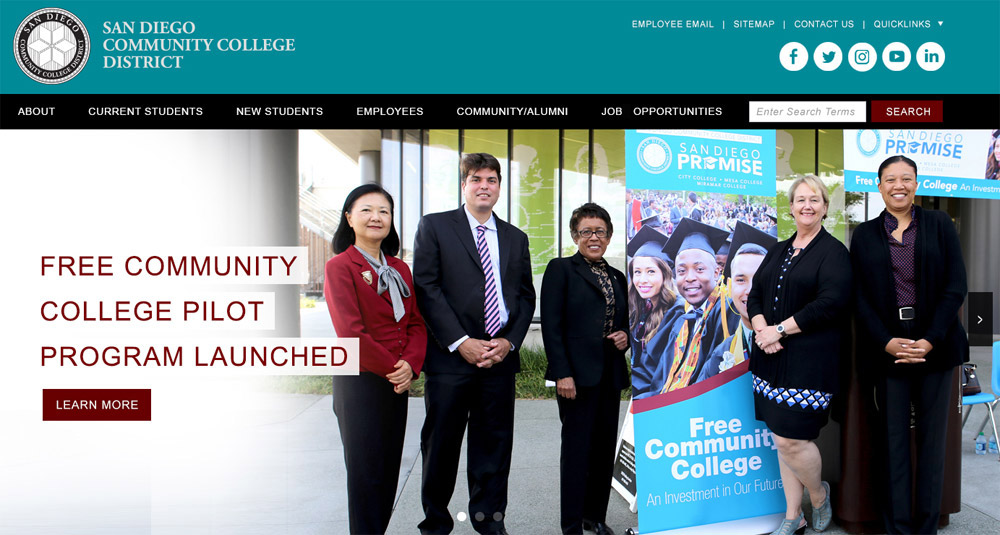 New website coming soon
May 8, 2017

|
The San Diego Community College District is putting the finishing touches on a redesigned district website, which is expected to launch this summer.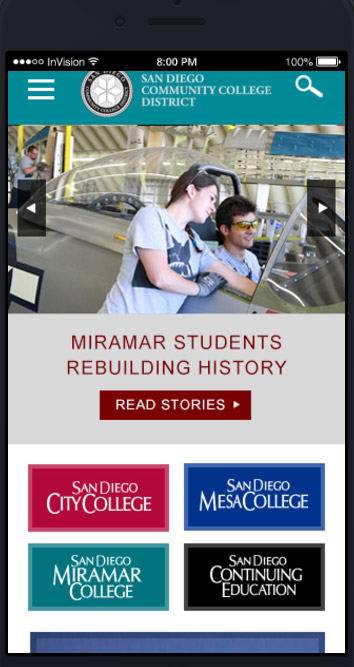 A mobile version of the homepage.
"A modern, highly effective website is essential to the District's mission of serving our students and the community," said Jack Beresford, SDCCD's Director of Communications and Public Relations. "This is an update that is long overdue and which will enhance our communications in multiple areas. In addition to improved functionality, the new website better reflects the District's excellence and standing as one of the nation's top community college districts."
The redesign aims to make the site more accessible on mobile devices and simplify navigation while featuring stories on student success, workforce training and community engagement. The homepage will prominently feature news, upcoming events, and links to our colleges and Continuing Education sites as well as social media accounts.
Improved navigation will allow users to find what they need more quickly. This project will also help the SDCCD better connect with our faculty, staff, students, parents and the community by keeping them informed of the latest updates throughout our district.
The new website is being developed by Taylor & Pond and overseen by the District's Communications and Public Relations office, with assistance from Information Technology.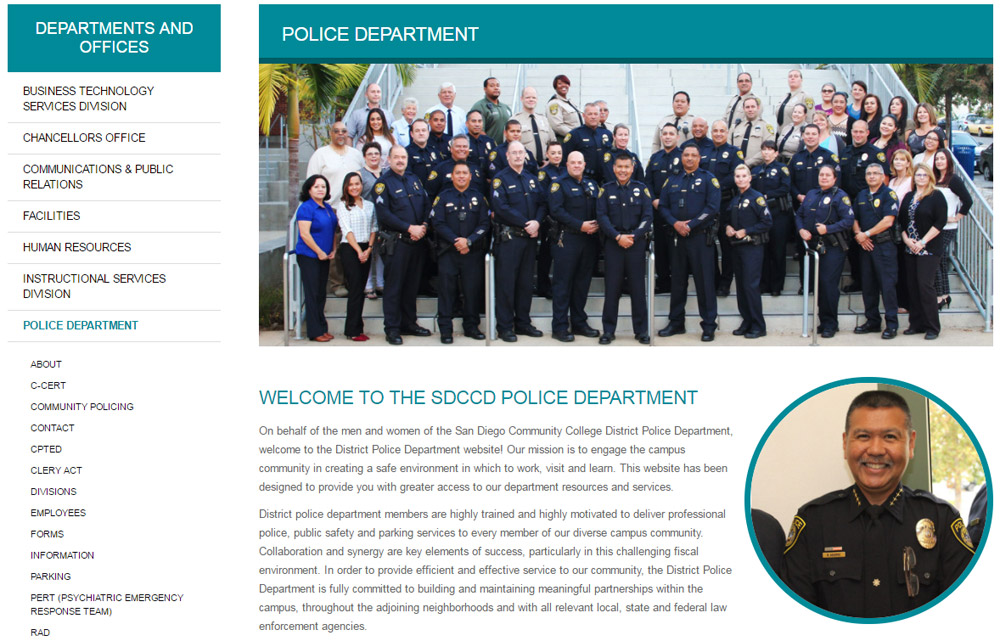 Above is the College Police Department landing page.