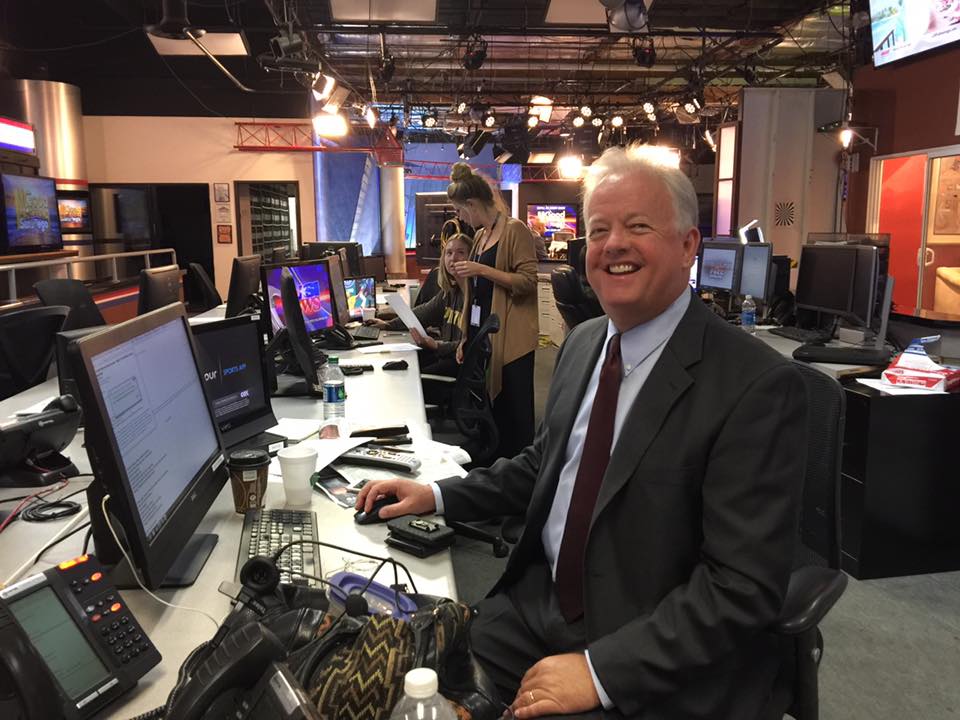 How to better manage personal finances in 2017
January 16, 2017

|
Understanding personal finances can be daunting, especially for those wishing for more financial security. Many have made New Year's resolutions related to personal finance but don't know where to start. Well, there's a class for that. Professor David Wilhelm teaches a new personal finance course at San Diego Miramar College and he has a few tips to help people steer people in the right direction.
Q. What are some effective strategies you could suggest for an individual who is planning for retirement, the purchase of a home or car or other consumer needs?
A. The first step is to recognize the current macro environment of our economy and the importance of managing our scarce resources – income, wages, etc. When you look at today's environment, wages are finally growing again according to the Bureau of Economic Analysis at an annualized rate of 3.5% compared with stagnant growth in prior years. This is important to understand because the erosion of purchasing power as measured by the inflation rate as reported by the Bureau of Labor Statistics stands at a 1.7% annual rate which demonstrates the anemic growth in our economy. To truly build wealth and achieve success, we need to begin as early as possible in life with investing in assets that build real wealth and enable us to achieve our goals. Another strategy is to also avoid debt and the cost of borrowed money. The national average credit card rate today stands at 15%. The key is to use credit wisely and avoid the high cost of borrowing on revolving credit and when possible, pay cash instead.
Q. Since you suggest consumers should invest, how could someone with little experience get started?
A. There is tremendous resources that allow a new investor to become informed about the characteristics of investing. My personal favorite and one that is very enjoyable to read is a book by Peter Lynch called, "Learn To Earn." In the book, Mr. Lynch who is the former fund manager with Fidelity Investments suggests that you begin by selecting a stock whose product you already purchase and are familiar with it. He advocates that since you already are confident enough to buy the product, why not also buy the company stock? This is a great way to get started and my suggestion is to first start small and buy only a few shares just to learn how they work. As you gain confidence and knowledge about investments, you will then be able to make decisions about other stocks which best meet your goals. Another suggestion is to avoid the costly brokerage fees and commissions paid for a full service broker. You can begin with setting up an online account at most brokerage firms such as Schwab, Fidelity, TD Ameritrade, etc. and buy and sell shares electronically online.
Q. If someone is not comfortable just starting out on their own and would like to learn about different strategies from an academic perspective, what would you suggest?
A. Miramar College now offers a course titled, "Personal Financial Management" which addresses many of the consumer issues people experience in achieving the financial goals. These include how to prepare and plan for the purchase of a home, car, retirement, saving and investing, managing fees, protecting assets through insurance and minimizing taxes. The course does not have a required prerequisite and there is not an expectation that students have prior finance knowledge. The course is currently offered both online and on campus during the upcoming Spring 2017 Semester so this would be a great time to consider enrolling before classes begin on Monday, January 30. We offer both options of online and in the traditional classroom for students who prefer the immediate interaction in class.
Q. The new year often brings resolutions to get organized, save money and set personal goals which sometimes results in falling short of achieving them. Why is it so difficult for someone to be successful in achieving their goals and what suggestions can you make to help them?
A. It is human nature to want to be successful and feel as though we are in control of our future. However, sometimes unexpected events occur such as a car repair or medical emergency which can be costly and result in reducing our ability to stay on track with our goals. One suggestion is to build a personal budget that includes a "contingency fund" for those unexpected events that occur from time to time. A personal budget will help manage the available resources by planning for the need in advance to prepare for unexpected events in life. Students in the personal finance course learn how to create a budget and manage it to stay on track with their goals.
Another strategy to be prepared is to save any unexpected funds received in the future such as a tax refund or bonus payment as a reserve to cover these unplanned and costly events. This will also avoid the high cost of interest in using credit cards to pay for them.
More on the professor:
David Wilhelm is an Assistant Professor of Business at San Diego Miramar College and has more than 10 years teaching experience. Mr. Wilhelm also has over 20 years of industry work experience in finance, management and marketing to complement his academic preparation. His industry background consists of more than eight years operations finance experience with industry leading, multinational organizations; both public and private and resulted in being the recipient of several division and corporate level awards for efficiency improvements and cost reduction related to operations. David teaches Personal Financial Management, Introduction To Business, Business Communications, Principles of Marketing and other business courses that relate to his extensive industry background.