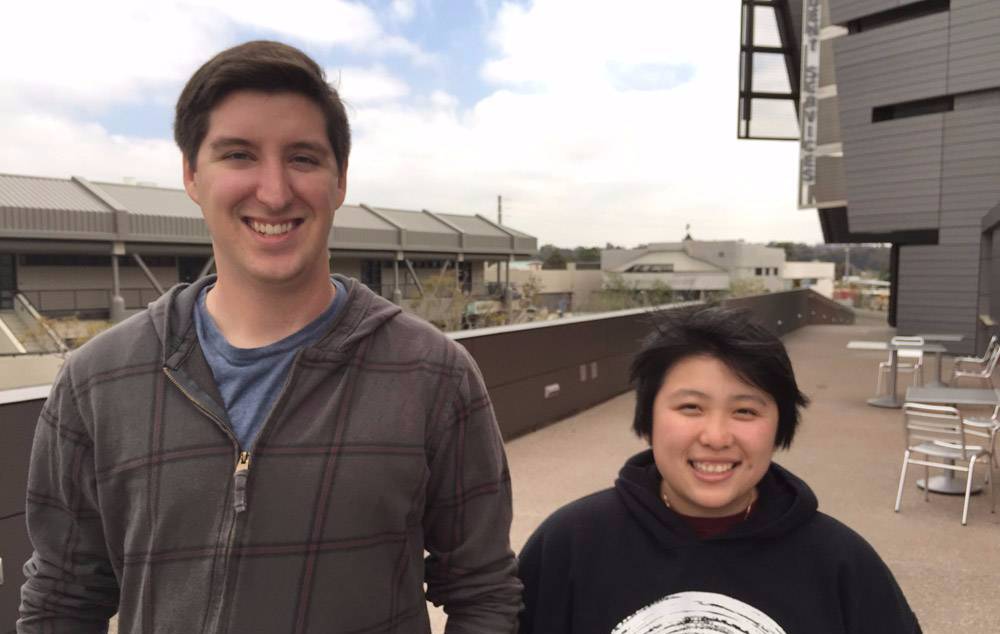 6 district students named to honor society's all-California Academic Team
March 20, 2017

|
Six students from San Diego City, Mesa, and Miramar colleges have been named to the Phi Theta Kappa (PTK) All-California Academic Team based on their grades, intellectual excellence, leadership abilities, and service to community. They will be recognized at a special awards luncheon Thursday, March 23 in Sacramento.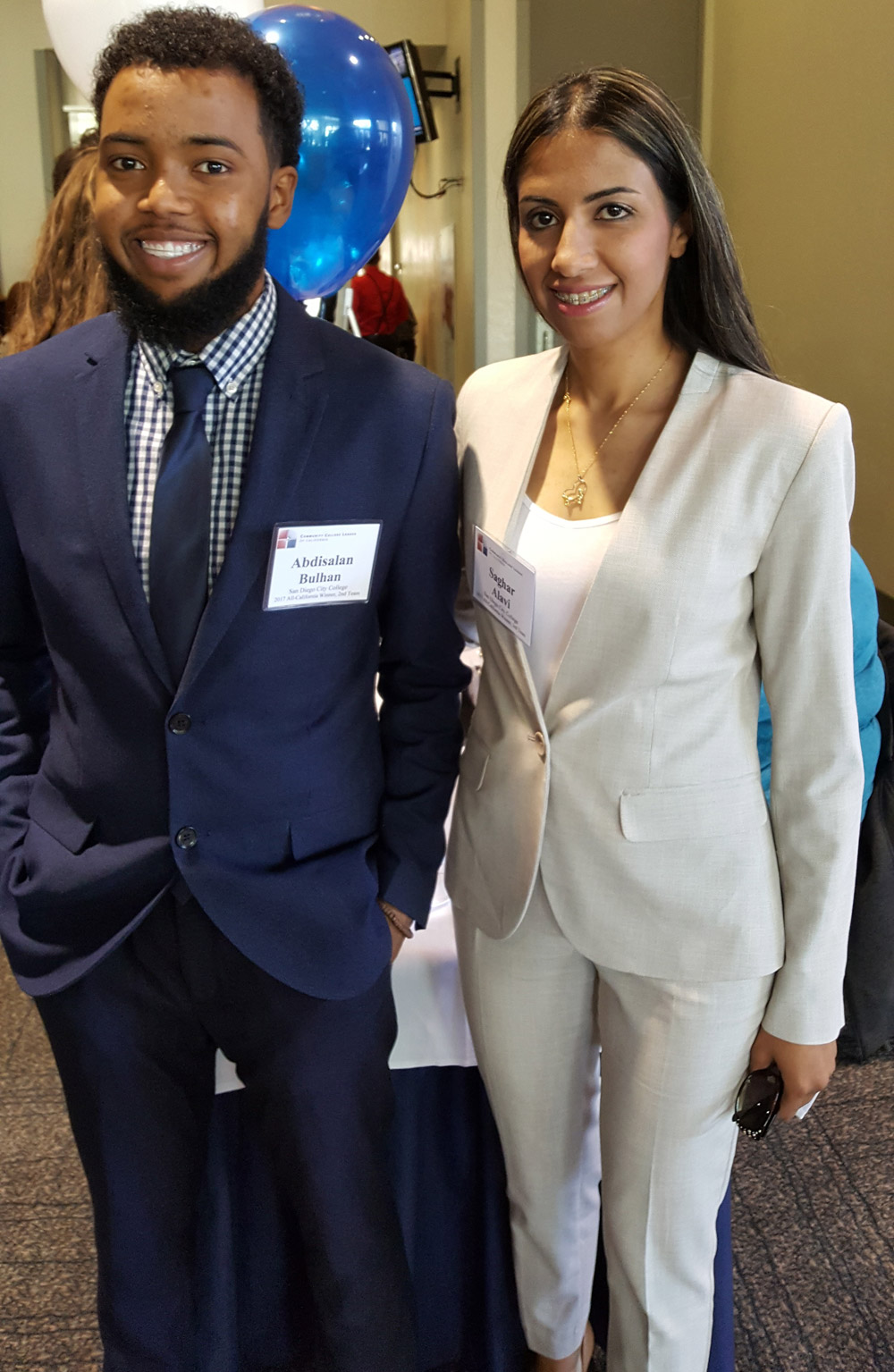 City College students Abdisalan Bulhan and
Saghar Alavi
Among the six local students is Abdisalan Bulhan, a 20 year old City College student who immigrated to the U.S. from Kenya when he was 12 years old.
"It is my dream to start an organization that provides resources for immigrants in the U.S.," said Bulhan, who plans to transfer to San Diego State University this fall. "As an immigrant, I understand the importance of being knowledgeable about programs that can help immigrants. I am confident that I can achieve all of my educational endeavors. With a strong sense of humility, I am ready to serve as a leader for individuals in my community and beyond."
PTK is an international honor society for two-year colleges, and each California community college can nominate two students to the All-California Academic Team based on a student's cumulative GPA, academic rigor, awards and honors, leadership, and community service. The focal point for judges is a student essay that centers on an endeavor undertaken by the student to improve his or her community.
The six local students are among 85 who being recognized by the Community College League of California. The students from the San Diego Community College District on the 2017 All-California Academic Team are:
1st Team:
Restileon Asuncion, San Diego Mesa College
Victoria Green, San Diego Mesa College
Jane Ly, San Diego Miramar College
2nd Team:
Abdisalan Bulhan, San Diego City College
3rd Team:
Saghar Alavi, San Diego City College
Jeremy Mazur, San Diego Miramar College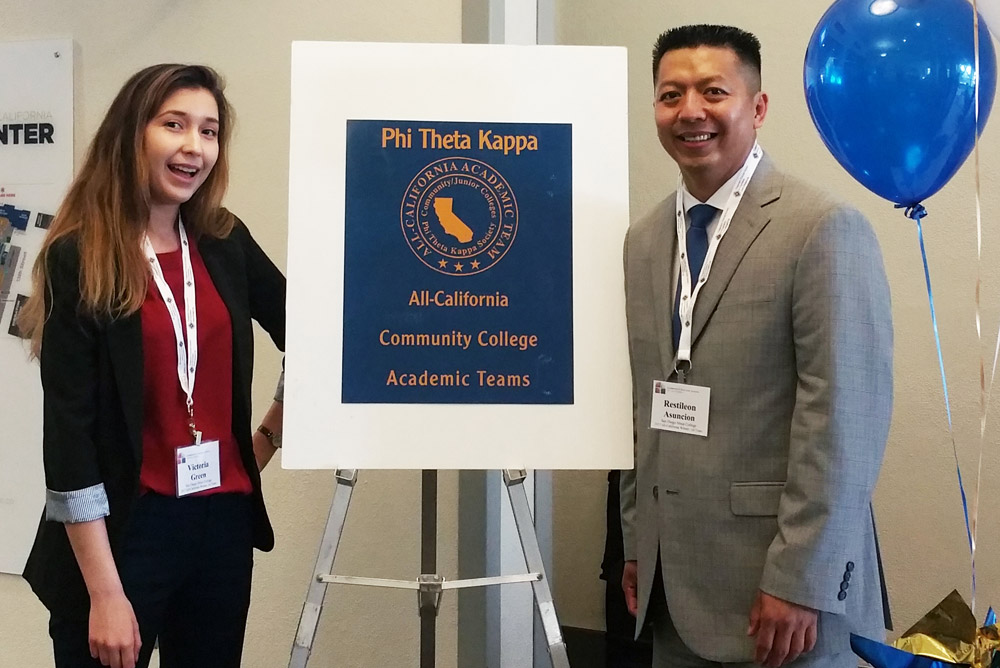 Mesa College students Victoria Green and
Restileon Asuncion.