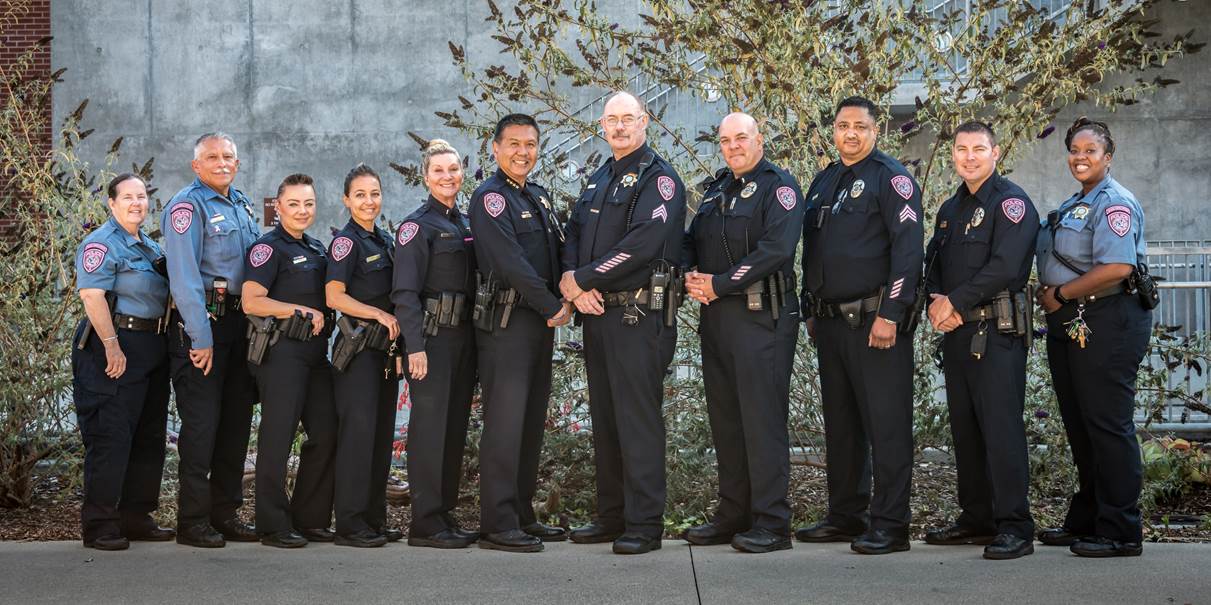 SDCCD Police collect $3,010 during Pink Patch Project
November 13, 2017

|
Update, 11/22/17: The San Diego Community College District Police Department was honored to be joined with numerous California law enforcement and emergency service agencies in presenting City of Hope a check in the amount of $ 325,000. Thank you so much to everyone who supported the cause and purchased patches or made donations. We can't wait to do it again next year!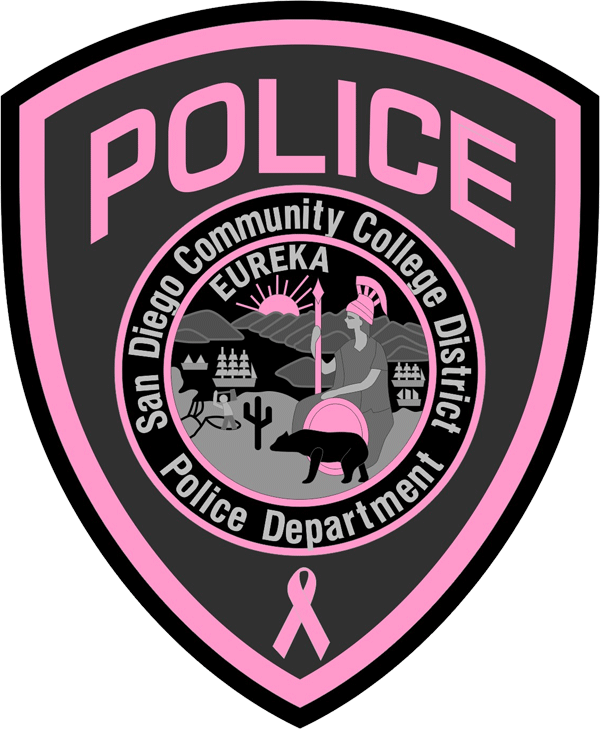 The San Diego Community College District Police Department has completed the 2017 Pink Patch Project, a public awareness campaign designed to bring attention to the fight against breast cancer.
This is the second year department members sold pink patches to raise money for the City of Hope. These bright pink patches have been specially designed by each participating agency specifically for the Pink Patch Project campaign. Officers at each of the participating agencies can wear these pink patches on their regular uniforms for the entire month of October each year during Breast Cancer Awareness Month. Although the campaign has ended, the opportunity to purchase Pink Patch merchandise is available on the City of Hope's CityShop.
The department was able to collect $3,010 during the 2017 fundraiser and will present a check to the City of Hope on November 21.