Planned gifts leave a legacy of learning
August 25, 2017

|
Interested in supporting the District, one of its colleges, Continuing Education or the San Diego Promise by including one of them in your will or estate plans? Philanthropic contributions to the San Diego Community College District strengthen important academic programs and provide much-needed resources for students.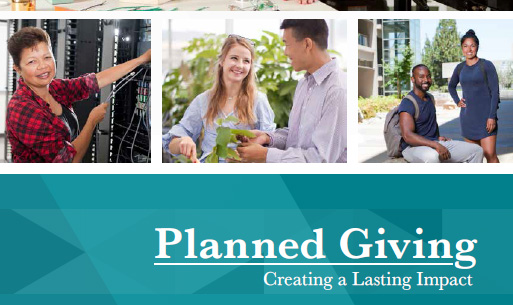 The District recently launched a campaign to increase awareness of planned giving options. Through planned giving, donors create legacies of learning by ensuring long-term support for colleges or programs that are most meaningful to them. In addition, many planned giving options create tax benefits for the donor and/or their heirs.
"Some of the most significant contributions can be made through planned giving. Such gifts can be as simple as a bequest, but have an enduring impact," states Chancellor Constance M. Carroll.
Gifts can be made to the District generally, or can be designated to support City, Mesa or Miramar colleges, Continuing Education or the San Diego Promise.
Click here to learn more about planned giving options.