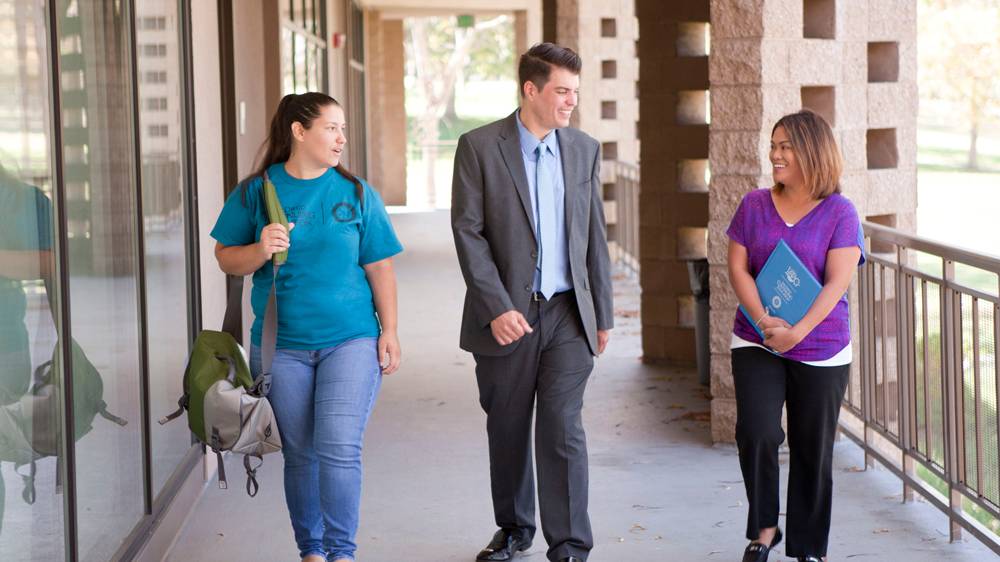 New Continuing Ed president dedicated to social justice
September 3, 2015

|
Carlos O. Turner Cortez was aiming to enter education as an academic and was well into his postgraduate studies focusing on social welfare policy when he began teaching at Intermediate School 164 in New York's Washington Heights.
It changed his life.
"The classrooms had broken windows, there were not enough chairs for the students, there was no air conditioning, the heat was working intermittently, all the books were hand-me-downs from other schools," he recalled. "The school looked like something out of a developing country, and I realized then that I could make more of an immediate impact through teaching and administrative work than through academia and research."
On July 14, his journey brought him to the San Diego Community College District as the new president of Continuing Education, his commitment to social justice and leveling the playing field through education as strong as ever. President Cortez assumes leadership of an institution serving 45,000 students per semester, and Continuing Education plays a vital role in workforce development through courses ranging from accounting and office skills to welding and upholstery.
"My educational philosophy is closely aligned to the vision and the mission of Continuing Education," President Cortez said. "All of my professional experiences have focused on efforts to promote equity for underserved populations, and the programs at Continuing Education are designed to do just that."
Former colleagues said Continuing Education is fortunate to have landed President Cortez.
"Carlos is passionate about the transformative role education can play in peoples' lives and I have seen his dedication motivate the people who work with him to do their best," said Dr. Linda McAllister, Chair of the Social Sciences Department at Berkeley City College, where Dr. Cortez served as Acting Vice President of Instruction and Dean of Academic Pathways, Workforce Development, and Student Success until moving to San Diego.
Shirley Slaughter, Berkeley City College's Director of Business and Administrative Services, is similarly impressed.
"In all my years of experience, some people stand out for their great qualities and Dr. Carlos Cortez is one of those people," she said. "He is well known for his intelligence, work ethic, positive attitude, teamwork mentality, leadership, and diligence. He has superior interpersonal skills, and is by far the best administrator I have ever had the pleasure of working with.
President Cortez said he was drawn to the district and Continuing Education because both are respected for their commitment to all students.
"San Diego Continuing Education's reputation across the country is second to none," President Cortez said. "The district as a whole has built a remarkable reputation, in large part because of the chancellor."
In addition to his position at Berkeley City College, President Cortez served as Director of Education Extension at UCLA, and as a teacher and administrator at public schools in New York and Los Angeles. He also is an Adjunct Assistant Professor at the Rossier School of Education at the University of Southern California. His research interests center on the role of educators and administrators of color in the historical development of American social welfare and education policy. He is also an expert in the area of promoting equity and access in urban education through literacy and policy initiatives.
President Cortez's educational background includes a bachelor's degree in History and Sociology from Georgetown University; a master's degree in Race and Gender Politics from New York University; and a Ph.D. in Education Policy and Administration from the University of Southern California.
The recruitment for the presidency of Continuing Education began in the summer of 2014 when former president Dr. Anthony Beebe was named president of San Diego City College. President Cortez has purchased a home in San Diego and spends his free time running, hiking, gardening and traveling.
"Dr. Cortez is a remarkable person," said San Diego Community College District Chancellor Constance M. Carroll. "As an experienced educational leader, he combines academic interests, innovation, research, and effective management with a deep and compassionate commitment to students."