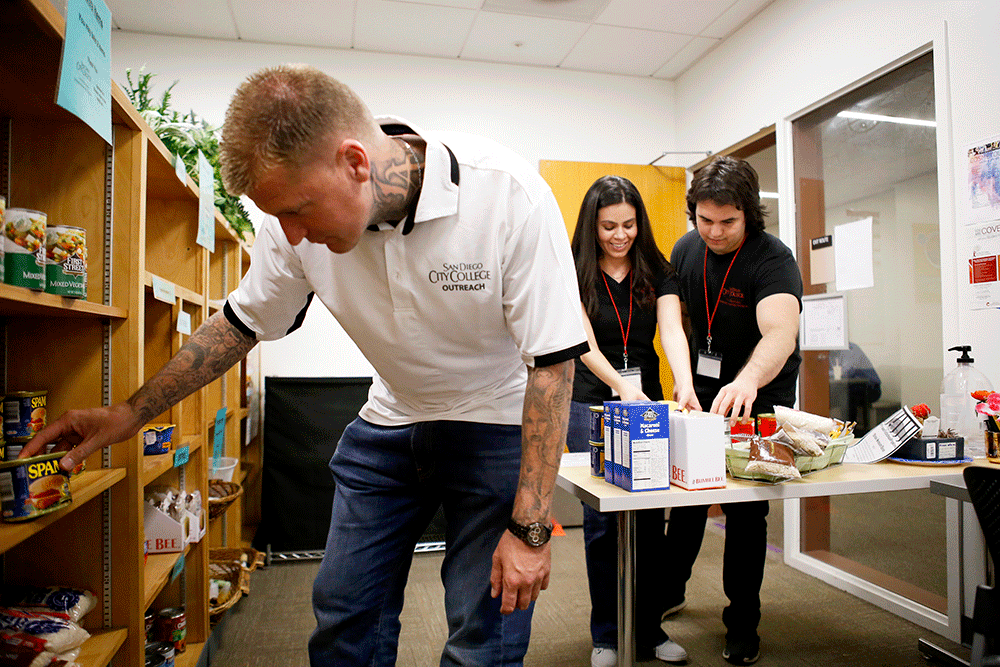 Finding a home
December 13, 2017

|
The growing challenge of homelessness in San Diego affects everyone, and the San Diego Community College District is among those taking the lead in seeking solutions.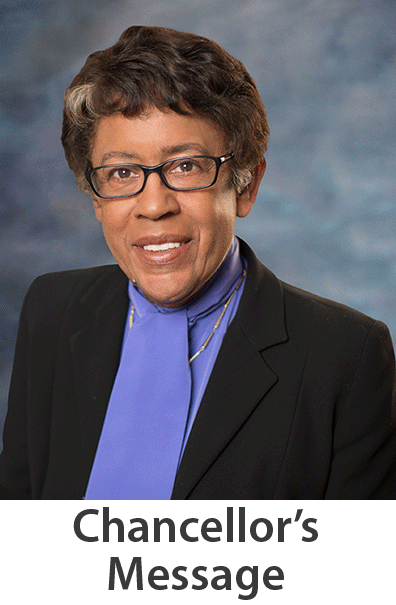 As one of the largest community college districts in the nation, serving approximately 100,000 students at City, Mesa, and Miramar colleges, and Continuing Education, the SDCCD simply cannot escape this vexing challenge. The SDCCD is a community-based and community-oriented organization, and it is open to everyone who wants to pursue a higher education that leads to a university transfer, employment, or sharpening job skills. The SDCCD reflects the community it serves, and the District estimates that approximately 8 percent of its students are homeless or have recently experienced living without a place to call home. That is why the District has instituted a number of programs to alleviate challenges homeless students are facing.
These efforts include:
- Opening shower facilities at City, Mesa, and Miramar colleges on a daily basis for homeless students.
- Stocking pantries with food to address the problem of hunger while also providing information on resources that are available in the community.
- Instituting a partnership between San Diego Continuing Education and the San Diego Rescue Mission to provide classes and other services to the homeless seeking temporary shelter there.
- Offering special scholarships to assist homeless students, especially through the San Diego Promise, by providing guaranteed space for students graduating from the Monarch School for homeless students.
- Providing mental health services at campuses throughout the District. In addition, the District recently implemented priority registration for homeless students, and counselors are diligent in referring students to services such as Disabled Student Programs and Services (DSPS) or aid programs such as CalWORKs.
As part of the District's ongoing commitment to serving the needs of students with housing and food insecurities, the District is participating in a national survey of community colleges this fall to gather additional information on students needs.
Students facing housing insecurity are unable to fully concentrate on learning, and far too many of the District's students are sleeping in a shelter, on a friend's couch, in their car, or finding a place to sleep in a park. The District must continue to be diligent in finding solutions and alleviating the suffering of so many.