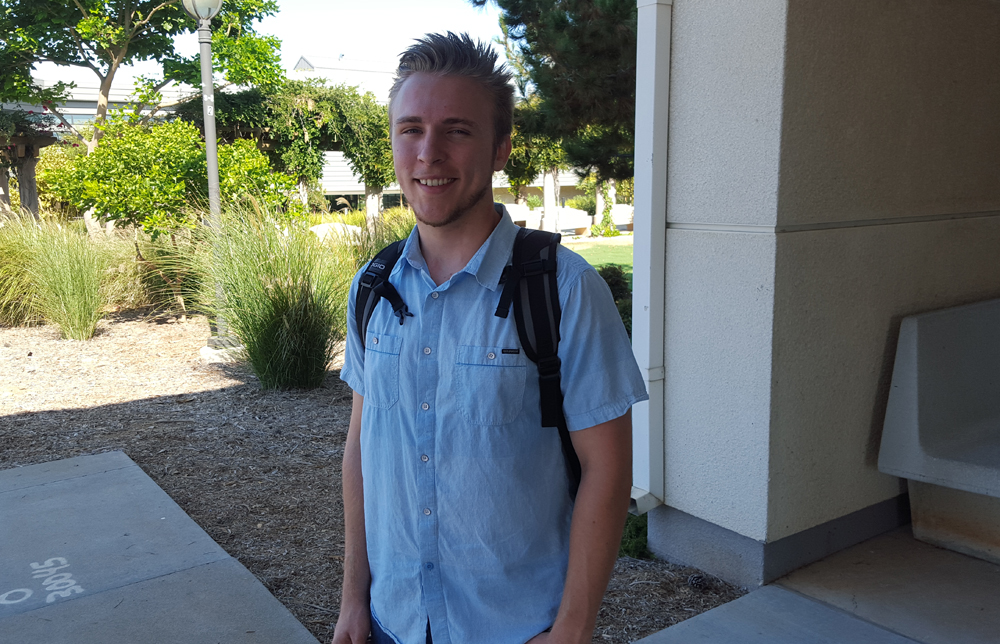 Students building their futures through a new semester
August 22, 2016

|
Marine Corps veteran Evander Deocariza enrolled at San Diego Mesa College in hopes of transferring to Stanford University and earning a degree in computer science. Restaurant server Deon Middleton opted for San Diego City College to study international business before transferring to a University of California campus. Dillon McIntire is at San Diego Miramar College for its Fire Protection Technology program as he pursues his dream of becoming a firefighter.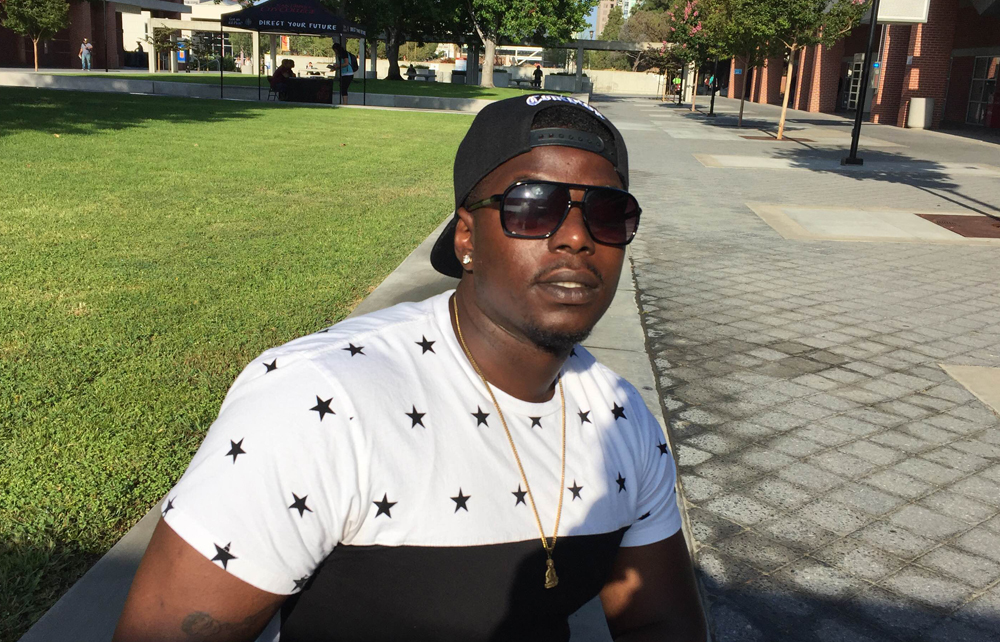 San Diego City College student Deon Middleton.
Deocariza, Middleton, and McIntire are just three of the more than 50,000 San Diego Community College District students who have registered for the new fall semester, which got under way Aug. 22. All said they were impressed with what the state's second-largest community college district has to offer.
"You could tell from the facilities and the services provided that this district is dedicated to helping its students succeed in whatever goals they may want to pursue," said Deocariza, 26, a former Marine Corps linguist who was assigned to the 1st Radio Battalion at Camp Pendleton from 2011 to 2016. "People here seem personally invested in seeing their students do well."
Middleton agrees. "This is a great school, a school that has invested heavily in its infrastructure, and that says something about its commitment to excellence. Plus, it's convenient because I live nearby. And because it is in the same district as Mesa and Miramar, that allows me more options in taking different classes."
For McIntire, there was only one option. "I want to become a firefighter, and so many firefighters, current and retired, told me that if I wanted to go into a fire protection career, Miramar was the place I should go."
A graduate of the San Diego Metropolitan Regional Career and Technical High School on the Mesa College campus, McIntire is one of 201 students taking part in the San Diego Community College District's new San Diego Promise, an ambitious pilot program to provide a high-quality, college education free to 201 incoming freshmen at City, Mesa, and Miramar colleges during the 2016-17 academic year. Participants were chosen based on a combination of need and commitment to completing a college degree, certificate, or transfer program.
The San Diego Promise is one of several new programs benefitting students this year. In response to strong student demand, the district is increasing the number of online courses by 21 percent from last year, and the approximately 20,000 students taking online courses this year is up 13 percent compared to last year.
Students also are finding a number of new programs from which to enroll. New offerings at City College include new Manufacturing Engineering Technology courses that will provide students with the skills to build their own electric guitars. Additional programs at Mesa College, which opens a new center of campus life with its Mesa Commons, include a new Certificate of Achievement and a new Associate of Science Degree in Event Management. And added courses at Miramar College include a popular new Personal Financial Management class to help students understand the many important aspects of and strategies for successful money management.
Successful money management is one of the reasons Mitzu Paz opted to attend City College this fall.
"City College is a much more affordable option to get my general education classes out of the way before I transfer to San Diego State University," said the 17-year-old Southwest High School graduate. "I'll be saving a lot of money and getting the same kind of education."
For more information on the San Diego Promise visit sdccd.edu/promise.