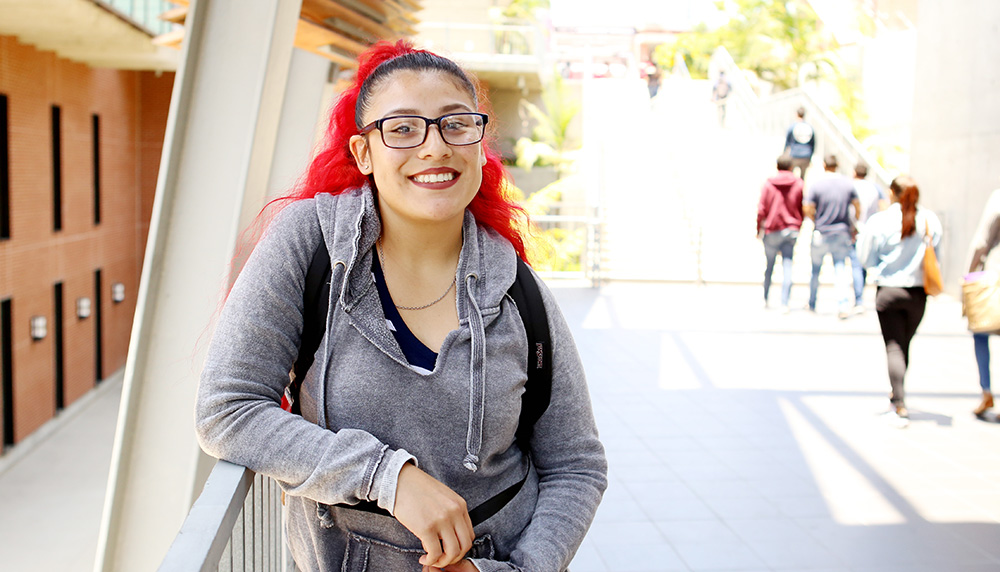 Making the most of the San Diego Promise
August 5, 2017

|
One is aiming to work as a computer engineer or programmer. Another, once homeless, is eyeing a career as a veterinarian. A third is a former high school dropout with dreams of becoming a firefighter.
Makiely Barbour, Alicia Osuna, and John Warner are just three of the nearly 800 students at City, Mesa, and Miramar colleges benefitting from the San Diego Promise, the San Diego Community College District's version of America's College Promise for free community college.
Introduced as a pilot program with nearly 200 students in 2016, the San Diego Promise pays for enrollment fees and books for participating students. This year, the San Diego Promise was expanded to include an additional 600 graduating high school students and Continuing Education students who have completed a high school diploma program.
The need is critical. More and more Americans cannot afford a college education. Those who can are left with more student loan debt than ever before. Osuna, Warner, and Barbour embody the San Diego Promise and how it is impacting the future for many a millennial.
Here are their stories: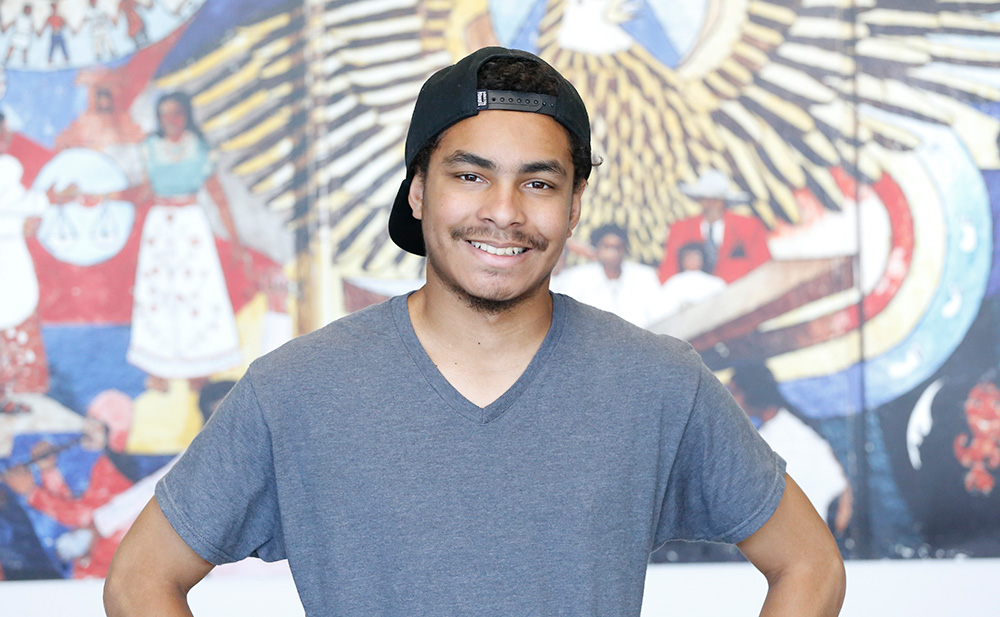 Makiely Barbour
A resident of the Skyline neighborhood in southeastern San Diego, Makiely Barbour was attending the San Diego Metropolitan Regional, Career, and Technical High School – commonly referred to as The Met – on the Mesa College campus when he heard about the San Diego Promise from a counselor. Good thing. Barbour would like to study computer engineering at a four-year university, but his family can't afford it.
"My mom doesn't have that kind of money," Barbour said, noting he grew up in a single-parent household.
Thanks to the San Diego Promise, Barbour's first two years of college will be covered.
"Even though Mesa isn't expensive, you still have to pay fees and buy books, and all of that can add up," he said. "This program gives everyone an equal opportunity to go to college."
After being accepted into the San Diego Promise program, Barbour didn't waste any time preparing for the fall semester. He almost immediately began meeting with counselors and developing an education plan that he hopes will lead him to a bachelor's degree. Meanwhile, he promises to make the most of the opportunity he has been provided.
"Mesa College is a great school," Barbour said. "It provides a lot of support for students and it has excellent services. I'm happy to be here."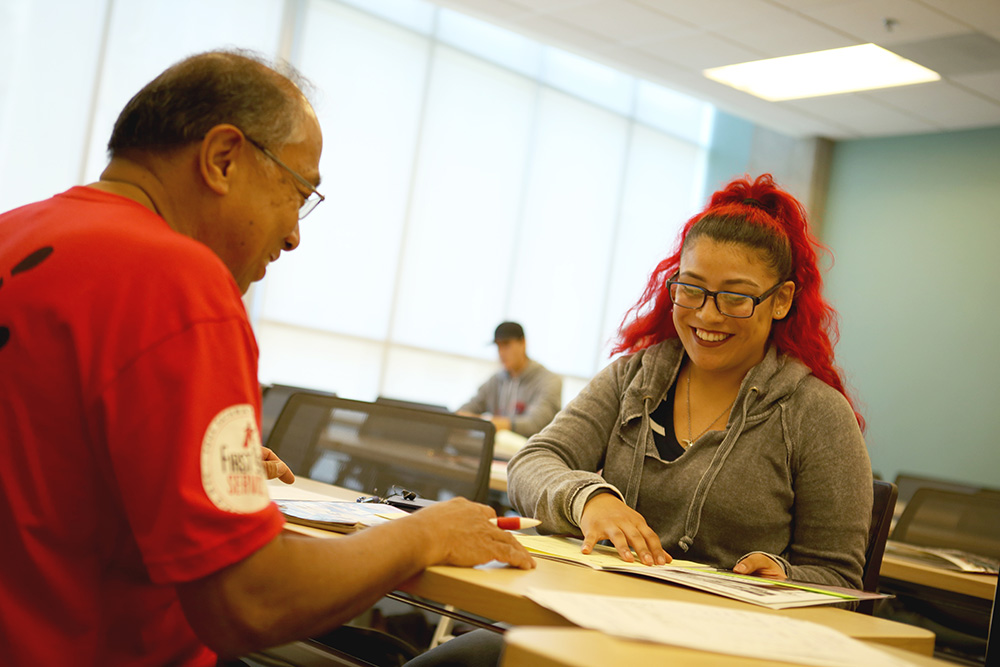 Alicia Osuna
Until her final semester in high school, Alicia Osuna had never given much thought to going to college. Growing up in a family without a home for most of her childhood meant meeting more immediate goals, such as finding a place to sleep for the night.
As a San Diego Promise student, Osuna is now on her way toward earning an associate degree in biology at City College, with hopes of transferring to San Diego State University and becoming a veterinarian.
"This program is life changing," said Osuna, whose family a few years ago was able to move into a modest apartment near Naval Base San Diego. "I'm very, very grateful for the people who have given me a chance, and I know that I'm going to make them proud."
Osuna was planning on enlisting in the Navy but then heard about the San Diego Promise from a counselor at the Monarch School. She jumped right in, taking a full load of courses in the summer.
"Things are going well and I don't want to interrupt the momentum," she said. "I know I went through a lot, but that's all in the past. I'm not going to let homelessness define my future."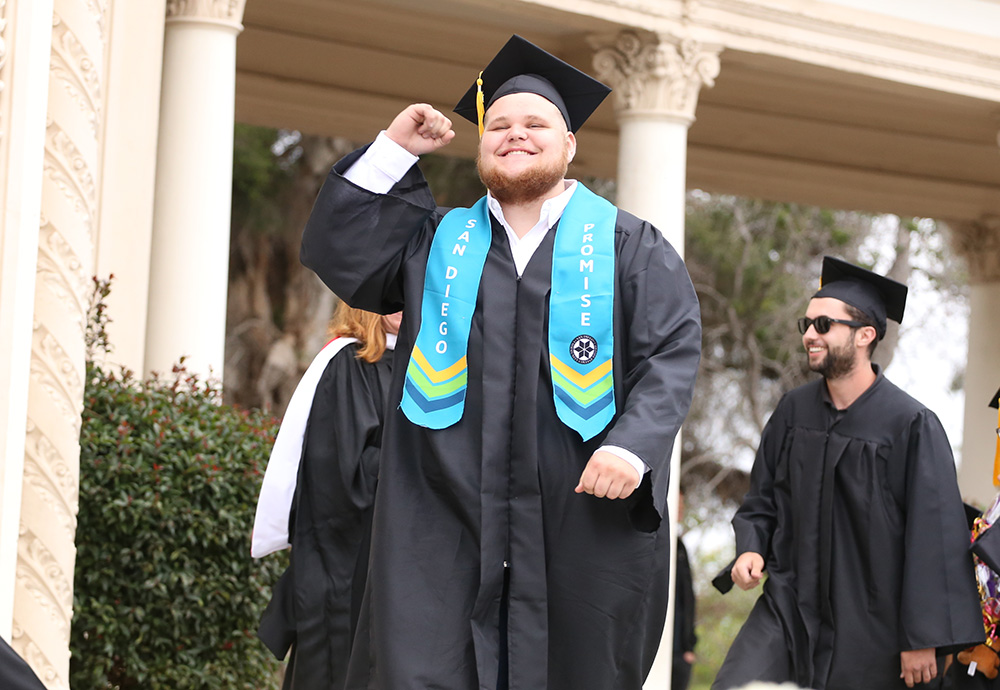 John Warner
After he dropped out of high school to help care for a younger sister, John Warner wasn't quite sure what was in his future. "I was nervous, I was anxious, I was worried about what I was going to do," said Warner, 18.
College was the last thing on his mind. But as a San Diego Promise student, Warner is now at Miramar College to earn an associate degree in fire protection technology and prepare for his EMT certification. His vision is focused firmly on a future as a firefighter.
Warner learned about the San Diego Promise through San Diego Continuing Education, where he enrolled after leaving Kearny High in the spring of 2016.
"You can't do anything without an education. So I called the North City campus at Continuing Education, and they got me into their high school diploma program within days. Then I heard about the San Diego Promise, and it was something I wanted to be a part of. How can you turn down a free education?"
Warner earned his high school diploma in June. He started classes at Miramar College in August.
"None of this would have been possible without the San Diego Promise," Warner said. "It's taken a lot of weight off my shoulders. And it's reduced a lot of stress from my mom, too."