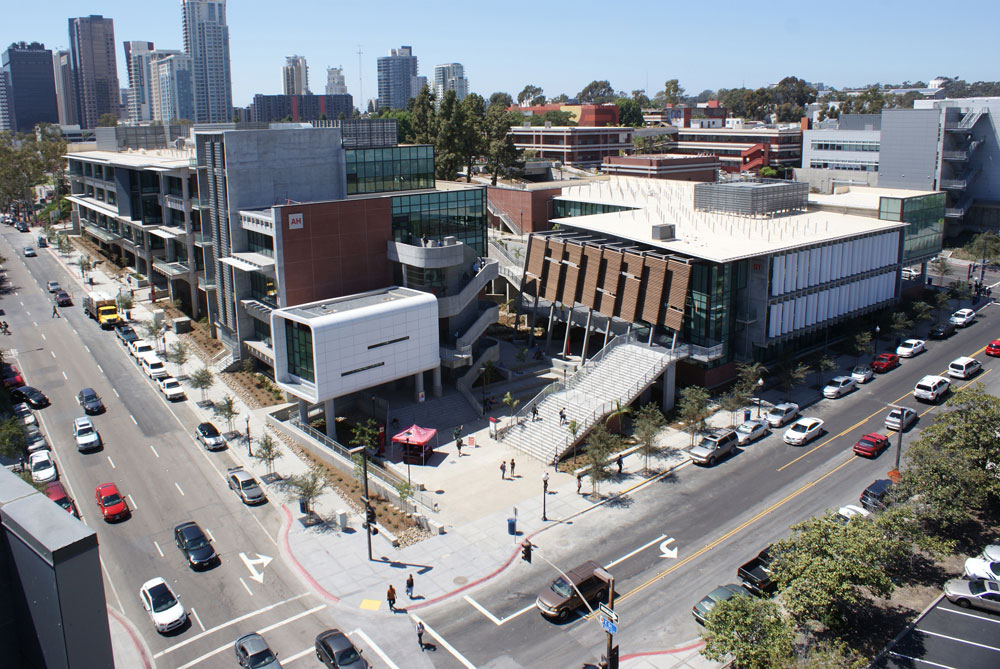 District's 2015-16 budget includes record increase
June 11, 2015

|
The San Diego Community College District has adopted a preliminary spending plan for 2015-16 which includes a record $63 million in additional revenue to the district – nearly restoring the district to pre-recession revenue levels.
The balanced $779 million tentative budget was adopted by the SDCCD Board of Trustees at the board's June 11 meeting. The board will finalize the budget in September after the state budget is approved.
"This is the largest budget increase in the history of our district," said SDCCD Chancellor Constance M. Carroll. "What it will mean for our students and the community is more classes, more full-time faculty, state-of-the-art instructional equipment, more support services to ensure our students' success, maintenance improvements, and attention to all areas affected by inflation over the years. In short, this budget is a cause for celebration."
The $779 million budget increases the district's general fund operating dollars from $237 million in 2014-15 to $277 million, a net increase of $40 million for more classes, faculty, and other operating related costs. An additional $10.5 million over last year's $8.3 million will be going to the district's Student Success and Support Program, which is aimed at ensuring that all students complete their college courses, persist to the next academic term, and achieve their educational objectives. And a boost of $6.5 million over last year's $2.7 million is targeted for programs serving diverse and disadvantaged student populations.
Carroll says the proposed budget will enable the SDCCD to add 31 new full-time faculty members during 2015-16, which begins July 1. The hiring will include seven new full-time positions at San Diego City College, nine at San Diego Mesa College, eight at San Diego Miramar College, and seven at San Diego Continuing Education. Since California voters approved Proposition 30 in 2012, the district will have added 91 newly funded full-time faculty positions.
In all, the budget includes general fund spending for the SDCCD's continuing bond construction program of more than $46 million for Proposition S and nearly $198 million for Proposition N. The rest of the budget comes from federal and state financial aid and grants funding.
"This budget will allow our district to further enhance the quality of education our students deserve," said Maria Nieto Senour, SDCCD Board President. "The additional revenue will go a long way towards closing the achievement gap – especially with students of color."
HD b-roll footage for SDCCD campuses
Link to photos of SDCCD campuses