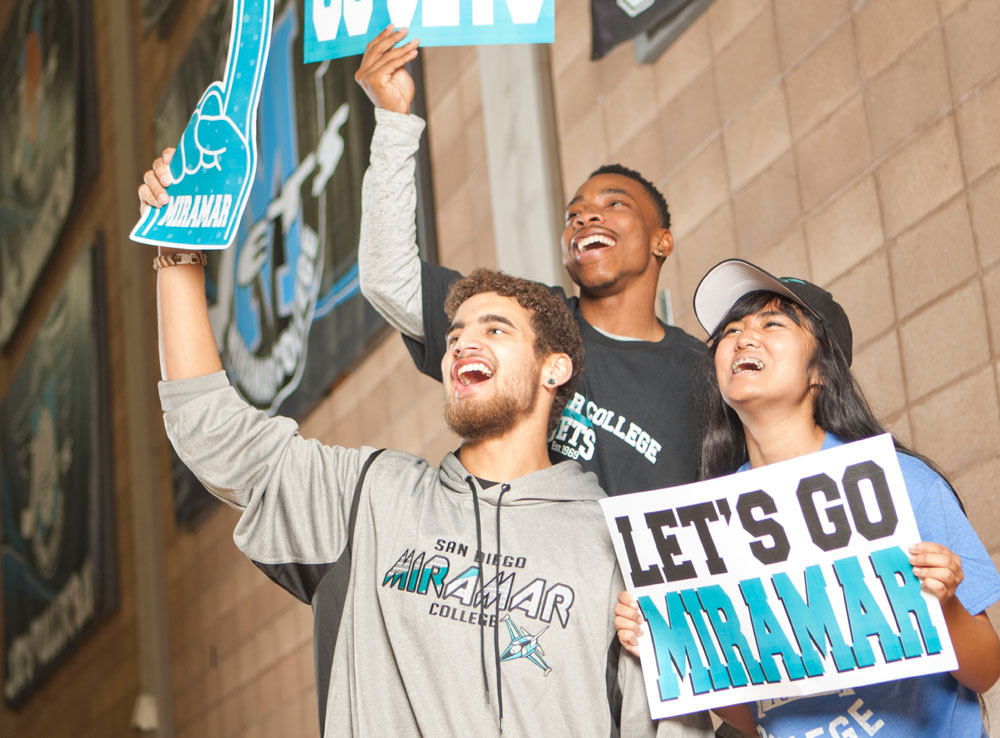 Registration underway for spring semester
December 12, 2016

|
Open registration for the spring 2017 semester has begun at the San Diego Community College District. The 16-week semester for City, Mesa, and Miramar colleges starts January 30 and ends May 27.
In response to student demand, the district has added 134 class sections from last spring. Emphasis has been placed on providing math and English classes, which are among those most in need. In addition, the number of online courses being offered is up 14 percent. Students are encouraged to enroll early to get the classes they need at their preferred times.
In addition to the spring semester, registration is also now underway for a four-week January intersession that begins on January 3 and ends January 28. More than 250 classes are being offered during intersession, of which 60 percent are online.
To sign up for classes, prospective students must first submit a completed application. Once an application has been submitted, students can then register for their classes online.
At $46 per unit, California community colleges offer an affordable way to secure a college degree. Financial aid and scholarships are available to qualified students.
In addition to the district's for-credit colleges, San Diego Continuing Education offers a variety of noncredit courses at six campuses and several community locations. Continuing Education's spring classes begin February 1.