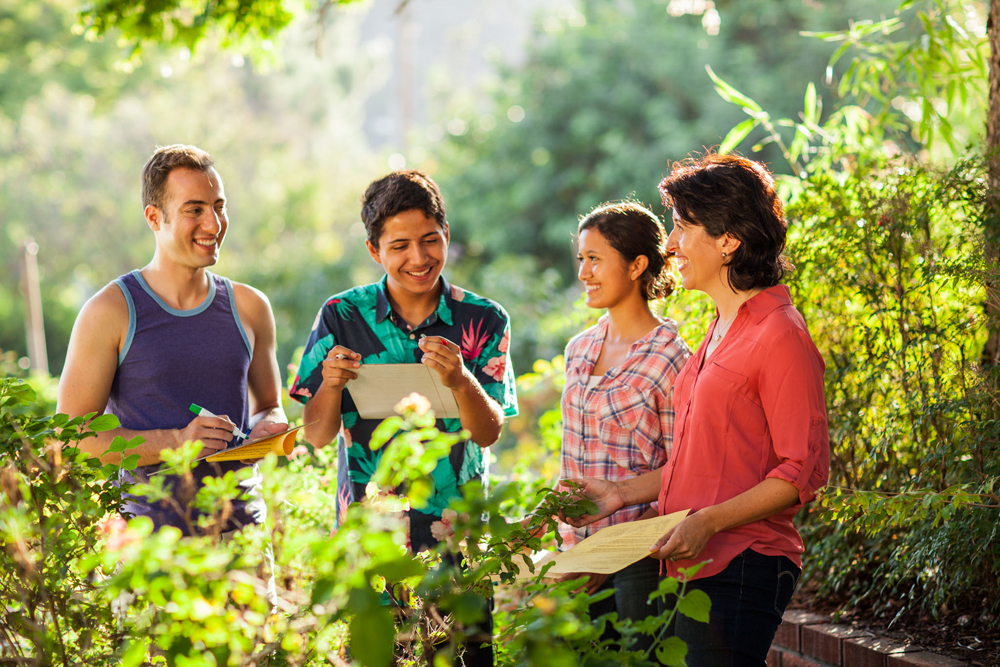 Mesa College prof guiding Hispanic students in STEM, agriculture studies
September 8, 2015

|
Professor Leticia Lopez is sowing the SEEDS of success at San Diego Mesa College.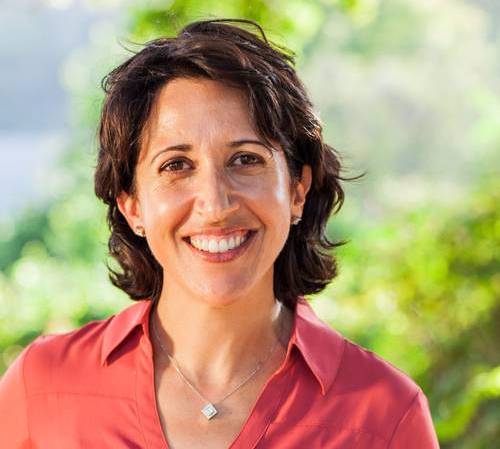 Professor Leticia López
The Spanish Professor is the project director for a new U.S. Department of Agriculture effort at Mesa College that seeks to increase the number of Hispanic students studying science, technology, engineering and math (STEM) while addressing looming agricultural challenges around the world. The SEEDS Scholars Program (SEEDS is an acronym for STEM Engagement for Enrichment of Diverse Students) is funded by a four-year, $290,000 grant from the U.S. Department of Agriculture, and the program's multidisciplinary approach is aimed at preparing students to transfer to San Diego State University and UC San Diego.
"Dr. Waverly Ray in Geography and I coordinate the SEEDS program. We've designed it to attract underrepresented students to study and explore STEM fields that have been defined as high-priority areas by the U.S. Department of Agriculture. These include sustainability, global food security, and hunger," Dr. López said.
Mesa College, a designated Hispanic-Serving Institution, received the USDA grant in 2014. The first year was devoted to mapping out the program, building transfer pathways and mentor programs with SDSU and UCSD, and getting the word out to seniors at area high schools.
"The SEEDs project is among the most innovative programs and practices being developed by Mesa College faculty to provide pathways for this growing student population into STEM fields," noted Mesa College President Pamela Luster. "Under Dr. Lopez's guidance and vision, we are setting the groundwork and training them to apply what they will learn to make a difference in the world."
Dr. López also serves as the Proyecto Éxito Title V Professional Development Coordinator on campus. Previously, she coordinated Mesa College's International Education and Honors programs. And in 2012, Dr. López was one of only a few people chosen from across the country to receive a federal fellowship from the U.S. Department of Agriculture that focuses on colleges with Hispanic-oriented programs. Fellows in the E. (Kika) De La Garza Fellowship take part in a three-week learning program in Washington, D.C., to increase their understanding of the USDA and other federal agencies.
Dr. López is a community college alumna from L.A. Pierce College, where STEM faculty there inspired her to pursue a degree in chemistry. She holds a bachelor's degree in biochemistry and in Spanish from Mount St. Mary's College in Los Angeles, and she earned her master's degree and Ph.D. in Hispanic Languages and Literature from UC Santa Barbara. Prior to joining the faculty at Mesa College, Dr. López led study abroad programs to Costa Rica and Spain, was an ESL instructor through Santa Barbara City College Continuing Education, and a Spanish lecturer at San Diego State University.
She lives with her husband and sons in Mission Valley.