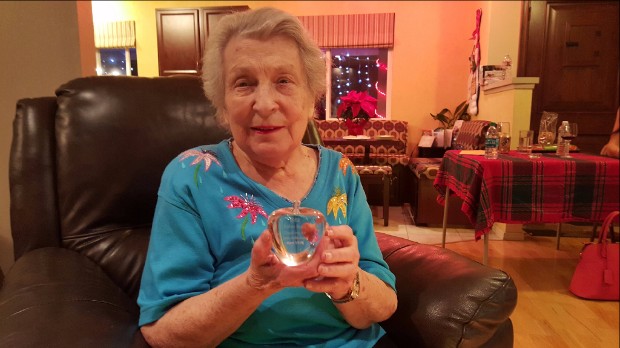 Life and career of Selma Esther Segal
June 15, 2016

|
San Diego Continuing Education has sadly lost a beloved member of our family of faculty. Selma Esther Segal, Emeritus Music Instructor, passed away May 25, 2016, just two days after her final day of teaching and her 87th birthday.
Esther was well-loved among the faculty and her colleagues at SDCE, and also by her students. She was an associate professor of music with tremendous dedication to all aspects of music education. She initially joined SDCCD as an adjunct instructor on September 1, 1958, and remained employed continuously for 58 years teaching music, which she loved.
"Esther loved teaching more than anything else in life (after her family, of course)," said SDCE colleague Pat Mosteller. "Once about 15 years ago when asked about retirement, she said 'never', as teaching was what was keeping her going."
Entering the music profession as an educator was a natural fit for Esther because of her background in choral and instrumental music. She believed wholeheartedly in the healing power of musical appreciation. "It's very important to my students' emotions," she had said. "It gives them something to look forward to and achieve."
Esther was born in San Diego and remained a life-long resident. She taught for a total of 64 years and was also a leader and an active member in the community. She served as the President of the San Diego Council of Jewish Women; a member of the Southern Section California Council for Adult Education; American Association of University Women; Sigma Alpha Iota International Music Fraternity; American Business Women's Association; American Choral Directors Association; area chairwoman for the local heart fund (a polio group; the Leukemia and Lymphoma Society; the American Heart Association, and the American Cancer Society.
Her education included a Bachelor of Arts degree in both music and journalism, with a minor in psychology and social studies in 1951 from UCLA. For the duration of her extensive career, she demonstrated unwavering commitment to promoting music as a necessary component of every person's education. Esther's impressive experience earned many awards and accolades including:
- Lifetime Dedication Award for 54 years of teaching by SDCE President Dr. Anthony Beebe (2012)
- Best Director Trophy by the San Diego Choraleers for the period of 1966-2012 (2012)
- Outstanding Teacher of the Year by the California Council of Adult Education (1979)
- Woman of the Year by the Jewish Community Center committee (1989)
- Diamond Professional Award and Renaissance Woman of the Year (2013)
- Being chosen to appear in the 2010-11 edition of the Premiere Who's Who Registry of Outstanding Professionals
- Being named in the 15th edition of Cambridge's Who's Who of Empowering Executives, Professionals & Entrepreneurs Around the Globe; and the 2009 edition of the Cambridge "Top 101 Industry Experts."
Throughout her more than six decades working in the field as a conductor of adult choirs, Esther directed the mixed chorus Choraleers for 60 years and also founded the women's chorus Serra Naders in 1962, which was later combined with the Choraleers.
"This class means a lot to me," said SDCE student Joan Mabrey and President of the Choraleers. Joan is a longtime student of Esther's and the two became best of friends over the years. "The class fulfills my love of music," she said.
Esther produced two or three performances with her students every year. "The shows were like mini-Broadway productions, with costumes, props, choreography and often dinner," said Pat. "I think she actually had fans. Even retired deans that she had worked for years ago still returned to her shows every year."
Esther conducted the Choraleers' annual spring concert on May 21 and taught her regular music class on May 23, which was her final day of teaching, and her 87th birthday.
The Choraleers performed at the Del Mar Fair this year as a tribute to Esther, and many of her students attended her funeral service. "All of her students were there and sang lovingly before they lowered the casket into the ground," said SDCE Dean Carol Wilkinson, "Not a dry eye in the house."