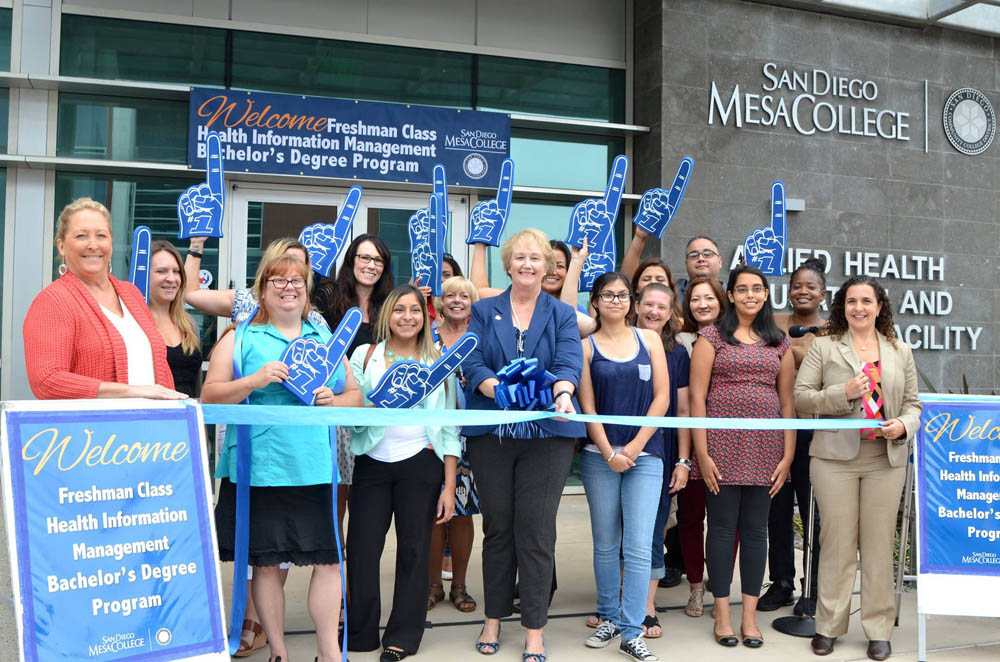 State leaders to discuss future of 4-year degrees at community colleges
October 28, 2016

|
How is California's experiment with the community college baccalaureate going? That's the focus of a California Senate hearing being held Tuesday, Nov. 1 from 10 a.m. to noon at San Diego City College's Corporate Education Center.
In September 2014, Governor Jerry Brown signed historic legislation enabling California community colleges to offer a limited number of four-year degrees. State Senator Marty Block (D-39), who authored that legislation, says Tuesday's Senate Budget Hearing on Higher Education Access and Affordability is an opportunity for state leaders to get a progress update on the baccalaureate pilot program and explore how expansion of the program might benefit the state economy.
The hearing will include panel discussions, testimony from experts on local and state workforce needs, and public testimony. In addition to Block, participants will include San Diego Community College District Chancellor Constance Carroll, Mesa College President Pamela Luster, and MiraCosta College Superintendent/President Sunita Cooke.
Senate Bill 850, allows 15 community colleges statewide to offer one degree per campus. Locally, San Diego Mesa College and MiraCosta College are participating in the pilot program. Mesa College launched its health information management program in fall 2015, MiraCosta College plans to begin offering upper-division classes in biomanufacturing next fall.
A key focus of the hearing will be possible expansion of the baccalaureate pilot program. California needs an additional 1.1 million graduates with bachelor's degrees by 2030 to meet workforce demand. Many see expanding four-year offerings at the state's 113 community colleges as a way to meet that demand.
Currently, 22 other states allow community colleges to offer four-year degrees. SB 850 limits the programs that can be offered by California community colleges to specific career-technical fields such as dental hygiene, automotive technology, and airframe manufacturing technology. None of these programs are offered at the California State University or University of California.
Affordability is also key consideration for possible expansion of the program. Students participating in the baccalaureate pilot program pay approximately $10,560 in fees and tuition for their four-year degree, a fraction of the cost of private universities. On average, California State University in-state students will pay $27,036 for four years of study.
Tuesday's hearing is free and open to the public (normal parking fees apply). The City College Corporate Education Center is located at 1551 C Street, San Diego, 92101.