September issue of our WE magazine is here
September 1, 2015

|
The September issue of San Diego Community College District's WE - With Excellence magazine is now available.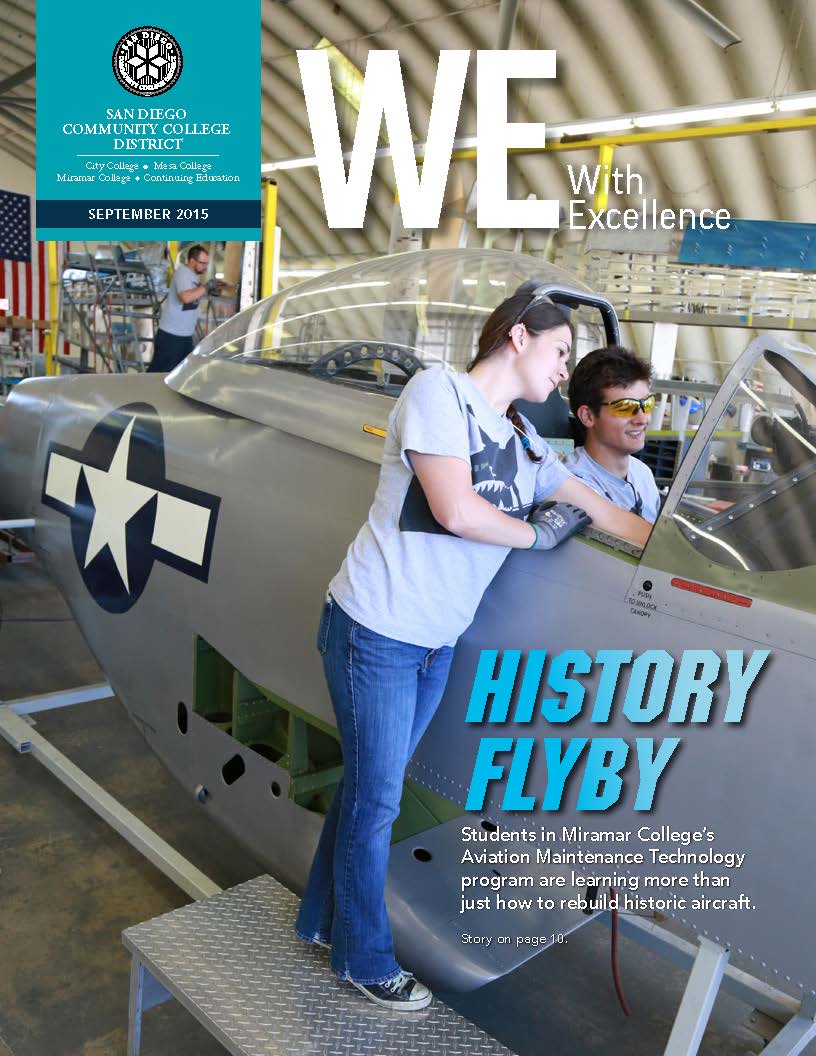 The quarterly WE magazine delivers stories of interest from around our district that spotlight the success of our faculty, staff, and students as well as our programs.
Here's what you can find in the latest issue:
- San Diego Continuing Education welcomes new President Carlos O. Turner Cortez. He arrived in July and is ready lead Continuing Education when it begins the fall semester Sept. 8.
"My educational philosophy is closely aligned to the vision and the mission of Continuing Education." - President Cortez
- A restoration of history and a World War II plane by San Diego Miramar College's Aviation Maintenance Program students.
- Meet the students in San Diego City College's Cosmetology Program.
- Making the transition from Continuing Education to college.
- A letter from Chancellor Constance M. Carroll - Our District is making history.
Read the September 2015 WE issue here
Previous WE Issues