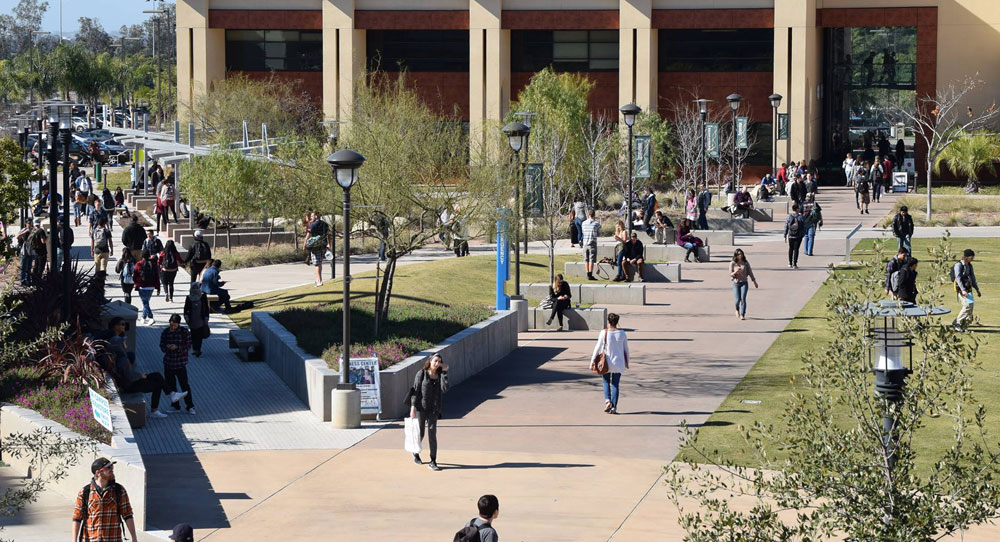 New spring semester launches Jan. 30
January 23, 2017

|
More classes and approximately 400 academic programs await San Diego Community College students when the 2017 spring semester opens Jan. 30.
A total of 142 additional classes more than last spring, an increase of 2 percent, are on tap at San Diego City, Mesa, and Miramar Colleges, and 20 percent of all offerings at the district's three colleges will be available online. San Diego Continuing Education, meanwhile, is expanding services to youth who are neither in school nor working.
Among the highlights is City College's new Manicuring Program, which has been approved by the Board of Barbering and Cosmetology in Sacramento and is aimed at preparing students to pass the State Board Exam and receive their Manicuring License. Besides being versed in performing a variety of manicures, pedicures, and hand and foot massages, graduates will be well trained on the finer points of sanitizing a salon and sterilizing technician tools. The City College Manicuring Program comprises two, 10-week sessions, with the first session beginning March 13.
In addition, this spring San Diego Continuing Education is expanding services to "disconnected youth" – those between the ages of 18 and 24 who are neither in school nor working – through the new San Diego Gateway to College and Career program. The new program includes paid internships, counseling, coaching, mentoring, job searches, community service opportunities, and more.
"SDCE is already serving this population of students," said Carlos O. Turner Cortez, Ph.D., and President of SDCE. "Many are enrolled in our High School and Adult Basic Education programs, but they need additional services to be successful beyond the classroom, and that's where the Gateway model makes sense."
The spring semester runs through May 27 for the colleges and June 8 for Continuing Education.