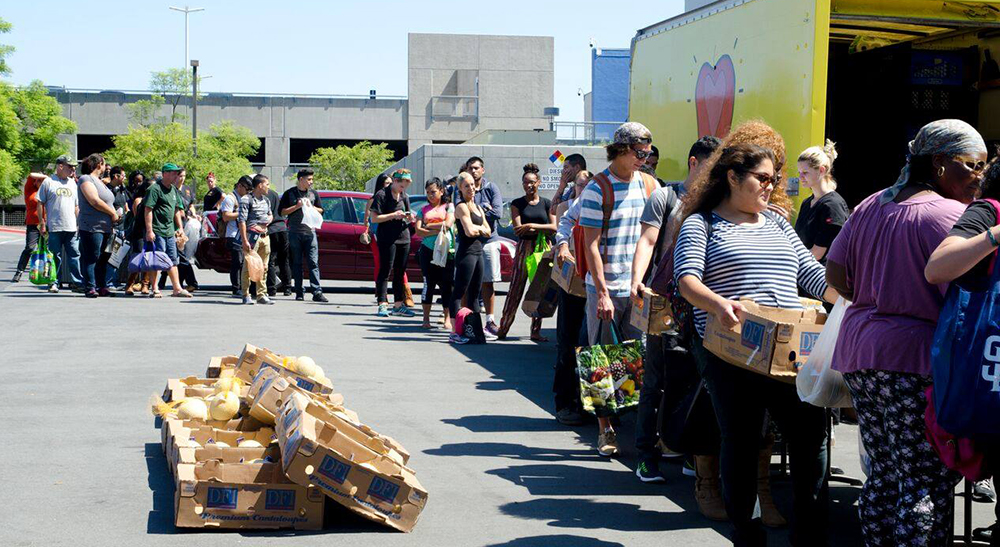 Survey finds college students often lack money for next meal
October 30, 2017

|
A new survey looking at student hunger at college campuses across the country paints a bleak picture, with nearly 1 in 4 saying they had sometimes run out of food and didn't have the money to buy more.
Students attending San Diego Community College District campuses offered similar responses in the survey conducted by The Ohio State University. More than 24 percent said they "sometimes" didn't have money to feed themselves after running out of food, and another 16.1 percent replied they "often" faced such a predicament.
"Security at all levels, including support for food and housing, is critical to effective student learning," said SDCCD Chancellor Constance Carroll. "The San Diego Community College District and its campuses have launched a number of initiatives to strengthen support for students, especially initiatives to mitigate the problem of food insecurities."
The SDCCD and its campuses – San Diego City, Mesa, and Miramar Colleges, and San Diego Continuing Education – are addressing student hunger in a number of ways. A City College pantry distributes food Monday through Thursday to approximately 300 students each week. Mesa College recently opened The Stand, a pantry and professional clothing closet supplied through food drives and campus competitions, as well as community donations. And Researching Equity, Action and Community for Transformation (REACT), a student-led social justice organization at Miramar College, operates a campus food pantry that is open five days each week.
As underscored by the new Ohio State survey, the need is profound. The online survey, part of the university's larger Study on Collegiate Financial Wellness, took place this past spring among random samples of undergraduate students from 47 institutions, including 19 two-year institutions. Findings among SDCCD students include:
- More than 40 percent of the survey respondents said they either sometimes or often ran out of food and did not have money to buy more.
- Nearly 27 percent of respondents agreed it was "sometimes true" and nearly 26 percent said it was "often true" that they could not afford to eat balanced meals.
- More than 45 percent of respondents said they had to skip or cut down on the size of their meals for lack of money. Nearly one-third said this happens almost monthly.
- Nearly 31 percent – or more than 1 in 3 students – described their food security status as "very low."
The Ohio State study is the latest in a series of reports highlighting the extent of food insecurity on college campuses. The Community College Equity Assessment Lab at San Diego State University found that 12 percent of community college students in California sometimes aren't sure where they'll get their next meal, and the National Student Campaign Against Hunger & Homelessness reported that nearly half of more than 37,000 respondents in 12 states reported instances of food insecurity within the previous 30 days.
Visit SDCCD Food Pantries online