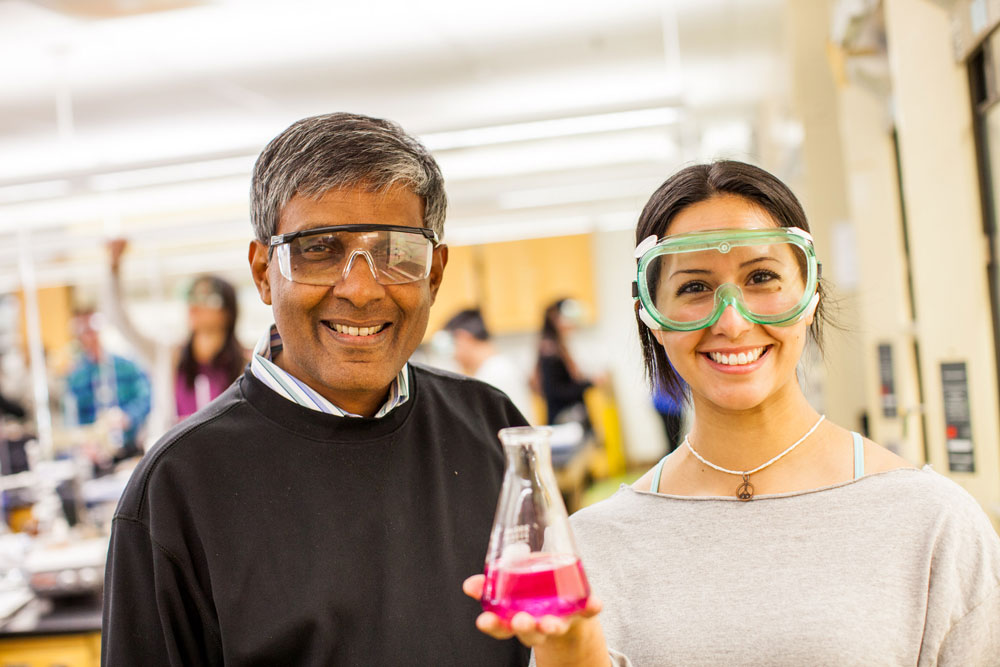 Open registration begins May 30 for largest ever Summer Session
Summer session is just around the corner and students at San Diego Community College District colleges will again find an abundance of opportunities to complete core courses for a degree or certificate within as little as four weeks. This summer's offerings, which include both on-campus and online classes, are the most ever offered by the district.
Careful planning has enabled the SDCCD to add courses for the past three summer sessions. This year, City, Mesa, and Miramar colleges are offering a total of 1,728 course sections in all, a 13 percent increase over last summer. San Diego Continuing Education, meanwhile, will be offering 1,871 course sections.
The SDCCD is offering several sessions to choose from, including four-week, five-week, six-week, and eight-week courses, with sessions starting as early as June 5 and as late as July 10.
"The district has made summer a high priority because of its importance to student completion and success," said SDCCD Chancellor Constance Carroll. "Summer is also a key part of our enrollment strategy which ensures the district is able to continue to grow and meet local student demand."
Core summer classes include General Biology, Fundamentals of Chemistry, and World History. Students eager to gain in-demand job skills can sign up for courses that include Graphic Design and Digital Media at City College, Web Development and Real Property Management at Mesa College, or Automotive Technology and Aviation Maintenance Technology at Miramar College.
For the more adventurous, Mesa College is offering a five-week, study-abroad course in Madrid. Similarly, City College is offering summer study-abroad opportunities in Costa Rica and Cuba.
"There is a great amount of classes available that provide students like me a lot of options that can easily fit into your schedule," said Phillip Kist, a San Diego Promise student who is enrolled at both Mesa and Miramar colleges and will be taking summer courses for the second straight year. "It keeps me in the mindset of being in school and it helps me meet the requirements to earn my associate degree."
Open registration for City, Mesa, and Miramar College begins May 30. Classes cost $46 a unit for California residents. Registration is available through the SDCCD's online registration.
Related: Schedule of Classes