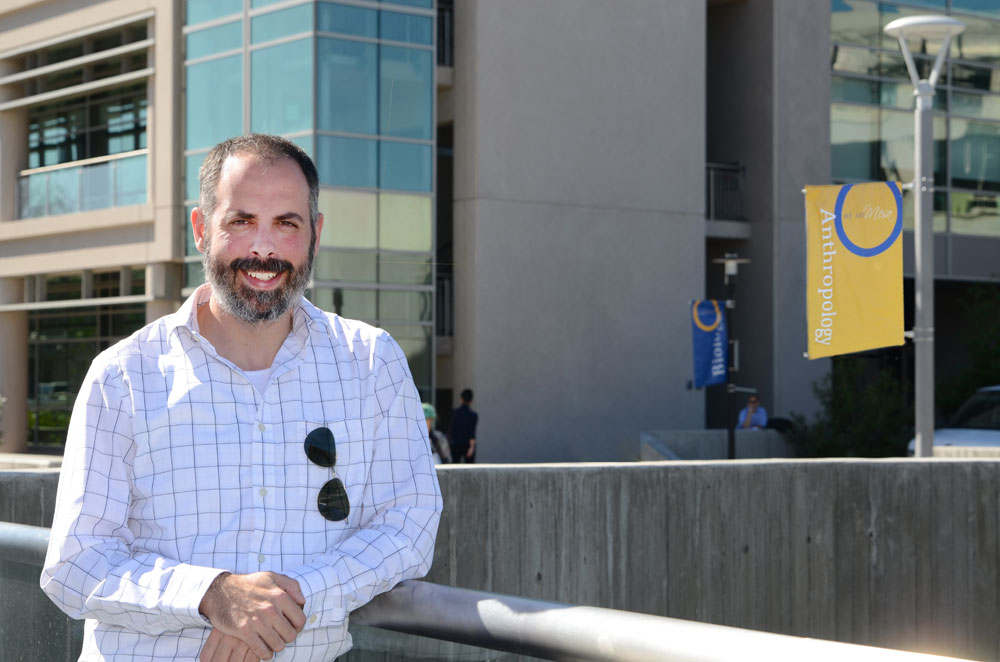 Getting to work during summer vacation
May 19, 2016

|
Summer vacation? Think again. This year, students, faculty, and staff at the San Diego Community College District will be busy doing everything from researching Maya architecture in Guatemala, to learning Spanish in Costa Rica, to swimming 63 miles in the Pacific Ocean during a historic triple crossing of the Catalina Channel.
Historic swim
San Diego Mesa College student and Navy veteran Rob Palmese plans to spend 36 hours or more in the Pacific as he attempts the first triple crossing of the Catalina Channel between Catalina Island and the Los Angeles port community of San Pedro. That's a total of 63 miles, or roughly the distance from downtown San Diego to Dana Point in Orange County.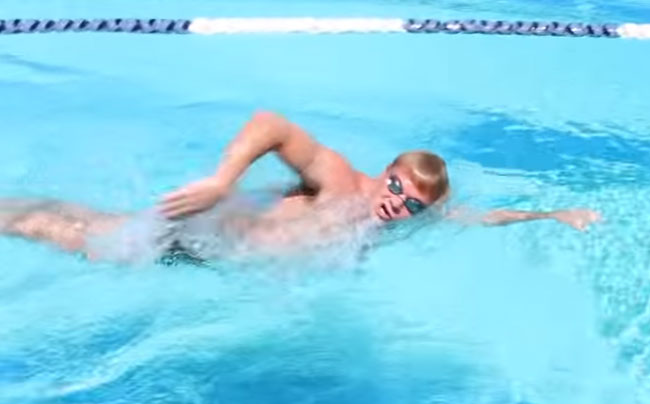 The unprecedented swim is a fundraiser in honor of his good friend, Emily Nichols, who died of cystic fibrosis in January of 2015 while Palmese was in the Navy. He plans to donate money raised during his 'Swim for Em' to the Cystic Fibrosis Foundation.
But there's another reason Palmese is embarking on history. "I want to do something nobody else has done before," he said.
Palmese, a member of the Mesa College Swim Team, has been putting in up to 50,000 yards per week in the pool and about nine miles per week in the ocean in training for the challenge
Palmese, made his first 21-mile swim across the channel in July of 2015. He is planning to hit the water on Catalina around midnight Aug. 11 and swim to San Pedro and back before returning to San Pedro the following day.
And what does he tell people who think he's nuts?
"You have to be a little crazy to do something like this," said Palmese, 25. "The initial two or three hours you're like, 'hey, this is kind of cool,' but that wears off pretty quick. You're not talking to anybody, half the time you're swimming in the dark so you can't see anything, you hallucinate. I'd say it's about 20 percent physical and the other 80 percent mental."
Less than two weeks after Palmese returns, he'll be enrolled at San Diego State University to earn a bachelor's degree in kinesiology.
Life Sciences Summer Institute
Nearly 50 high school students from throughout the region will take part in the annual Life Sciences Summer Institute (LSSI), an intensive eight-week program that includes hands-on research at The Scripps Research Institute, The Salk Institute, and UC San Diego Extension.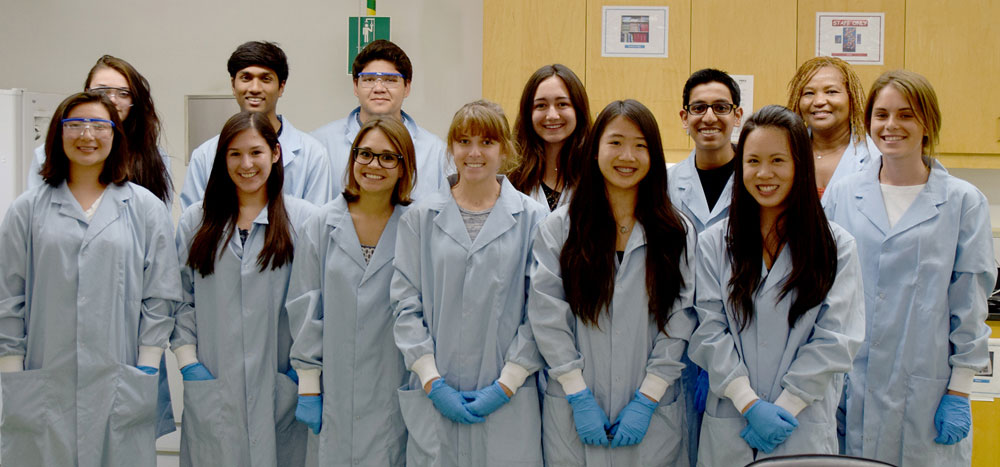 LSSI began in 2005 as collaboration between the San Diego Workforce Partnership, the Southern California Biotechnology Center (SCBC) at Miramar College, and BIOCOM to strengthen science and math education in San Diego County and inspire more high school students to pursue careers in the region's burgeoning life sciences industry.
LSSI consists of an unpaid pre-internship "boot camp" training held at Miramar or Grossmont College followed by a seven-week paid research internship at The Scripps Research Institute, The Salk Institute, or UC San Diego Extension.
This year's program runs from June 22 through Aug. 12 and is partially funded through a $60,000 grant from The San Diego Foundation. LSSI participants receive college credit upon completing the program.
"Given that San Diego is recognized as a biotechnology hub, the Life Sciences Summer Institute serves as a critical regional program that inspires high school students to choose a career in the life sciences," said Dr. Gloria Banuelos, Deputy Sector Navigator for Life Sciences/Biotechnology who works at the Southern California Biotechnology Center. "Students are acquiring the skills and knowledge necessary to perform basic functions within a research lab setting, an important stepping stone for all future scientists."
Field Work in Guatemala
Mesa College Anthropology Professor Dr. Ryan Mongelluzzo is helping to establish a new field school in Ucanal, Guatemala, and Mesa College anthropology student Adrianna Dowell will be among the first to study at the new research center.
"This is an exciting opportunity for Mesa College, for the Archeology Department, and for our students," said Dr. Mongelluzzo, who is among the leading community college researchers into Maya architecture.
Dr. Mongelluzzo has led several excavations of Maya palaces during his career, and his research focuses on Maya architecture and how it was used as an expression of power. This archaeological project, funded in part through a Franklin Research Grant, is co-directed by Dr. Mongelluzzo and Dr. Christina Halperin of the University of Montreal, both of whom have extensive experience at the Guatemalan site.
The project will consist of a month of excavations at Ucanal, a Maya population center that existed from 250 B.C. to 900 A.D., and a month of artifact analysis in the island town of Flores, Guatemala. Flores is the capital of the Petén state of Guatemala, has a population of 14,000 people, and is a staging point for trips to Maya archaeological sites in the region.
There will be approximately 10 students from the United States, Canada, and Guatemala; two archaeologists; and team of excavators and service personnel.
Dowell, a straight-A student at Mesa, will be attending East Carolina University to pursue a master's degree in maritime archaeology this fall.
The Mesa College contingent leaves May 24 and returns July 30.
Learning Spanish in Costa Rica
Up to 25 San Diego City College students will spend a month in San Jose, Costa Rica, taking part in a Spanish language immersion program.
The Modern Languages Study Abroad Spanish Program trip includes four weeks of classes at the Universidad de Costa Rica, including Spanish 102, Spanish 201, Spanish 210, Spanish 211, and Spanish 290. Grammar courses will be taught by Dr. Rosalinda Sandoval of the City College Languages Department, while a class on Costa Rican culture will be taught by an Universidad de Costa Rica instructor.
Cultural excursions are included in the trip, which will cost each student $1,985, plus a $100 registration fee.
The language immersion program begins May 24 and ends June 23. It is sponsored by the Department of Languages at San Diego City College.
Summer School
Staying in town? The San Diego Community College District is offering the largest selection of summer session classes to choose from in the district's history, with more than 4,000 course sections being offered – an increase of about 700 from last year.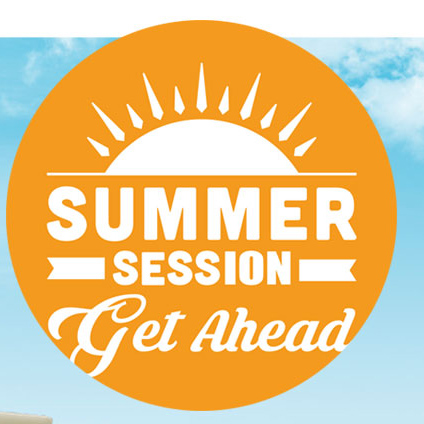 Don't want to head out in the sun? Many classes are being offered online. In all, the district anticipates serving an additional 6,000 students thanks to the added course sections.
Careful planning by SDCCD administrators and the Board of Trustees, along with an improved state budget, have enabled the district to add courses the past two summer sessions. Last summer's schedule expanded by 200 course sections, restoring the district's summer offerings to pre-recession levels.
"The San Diego Community College District is addressing student demand in a number of ways, including an increase in the Summer Session," said SDCCD Chancellor Constance Carroll. "Summer is a convenient time for students to complete requirements and explore other areas of academic interest. We hope that the community will take full advantage of this opportunity."
Haircuts at the Fair
Some 50 San Diego City College cosmetology students will be providing free haircuts, manicures, and face paintings at the San Diego County Fair on Friday, June 17. The haircuts and face paintings, part of the SDCCD's Start Something Amazing Day at the fair, enables cosmetology students to secure the practical hours required to secure state board certification.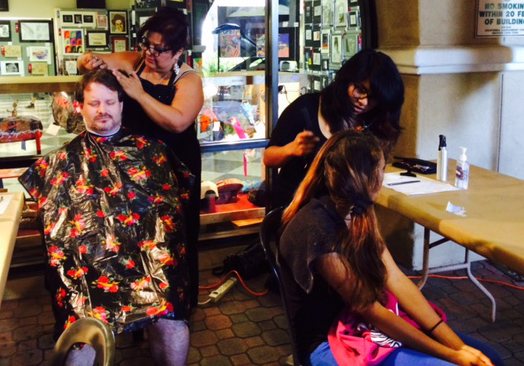 Cosmetology students will be available from 10 a.m. to 3 p.m. in the Plaza de Mexico area of the Del Mar Fairgrounds.
"This is a wonderful opportunity for our students to get the experience they need while providing members of the public a free haircut or manicure," said Shakerra Carter, Associate Dean, Outreach & Pre-Enrollment Services.
Last year, hundreds of fairgoers were provided free haircuts, manicures and face paintings.
City College's Cosmetology/Esthetician program is among the top in the state, with students boasting a 100 percent pass rate on the practical section of the exam and a 94 percent pass rate on the written section.