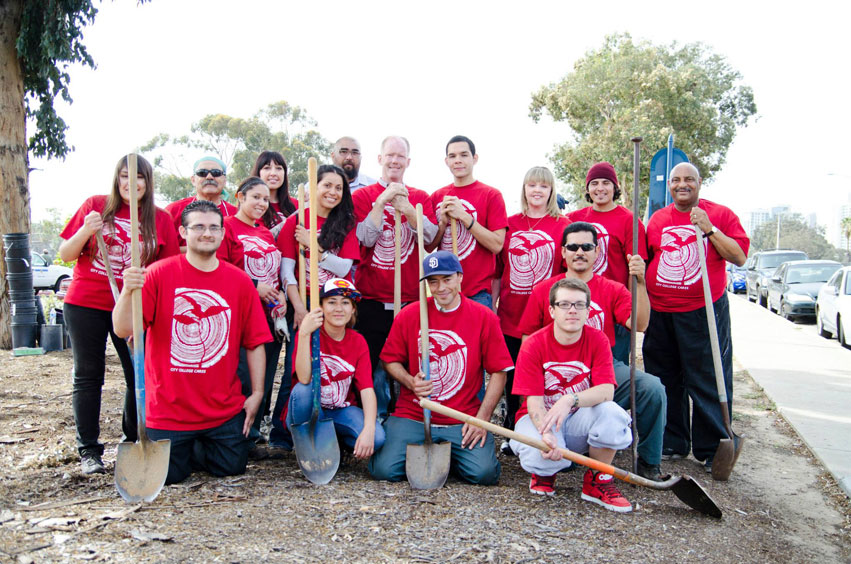 District honored for building green
June 1, 2015

|
2015 Sustainability Award presented to the District recognizes integrated sustainable policies throughout all facets of organization.
SAN DIEGO, CA – APPA: Leadership in Educational Facilities (APPA) has selected the San Diego Community College District (SDCCD) as a recipient of its 2015 Sustainability Award. The award is designed to recognize and advance sustainability excellence in educational facilities. Introduced for the first time in 2012, the Sustainability Award recognizes facilities management departments that have integrated sustainable policies and "green" practices throughout all facets of their organization.
Chancellor Constance M. Carroll states, "Sustainability is at the forefront of our organizational goals. The San Diego Community College District seeks to build facilities that serve as models of excellence in conservation. Implementing the Green Building Policy put forth by our Board of Trustees ensures environmentally responsible educational facilities for our students, faculty, and staff."
Over the past several years, the SDCCD has made conservation and sustainability a top priority throughout its four educational institutions – San Diego ­City College, San Diego Mesa College, San Diego Miramar College, and San Diego Continuing Education. With California facing one of the most severe droughts on record, requiring Governor Jerry Brown to declare a State of Emergency, as well as a series of heat waves producing abnormally high temperatures, the SDCCD has recognized the importance of harnessing and reusing energy and resources, rain or shine.
Thanks to San Diego voters, the $1.555 billion Propositions S and N construction bond program is providing the District the opportunity to become a more environmentally-conscious organization by creating community college facilities that serve as models of excellence in both sustainability and conservation.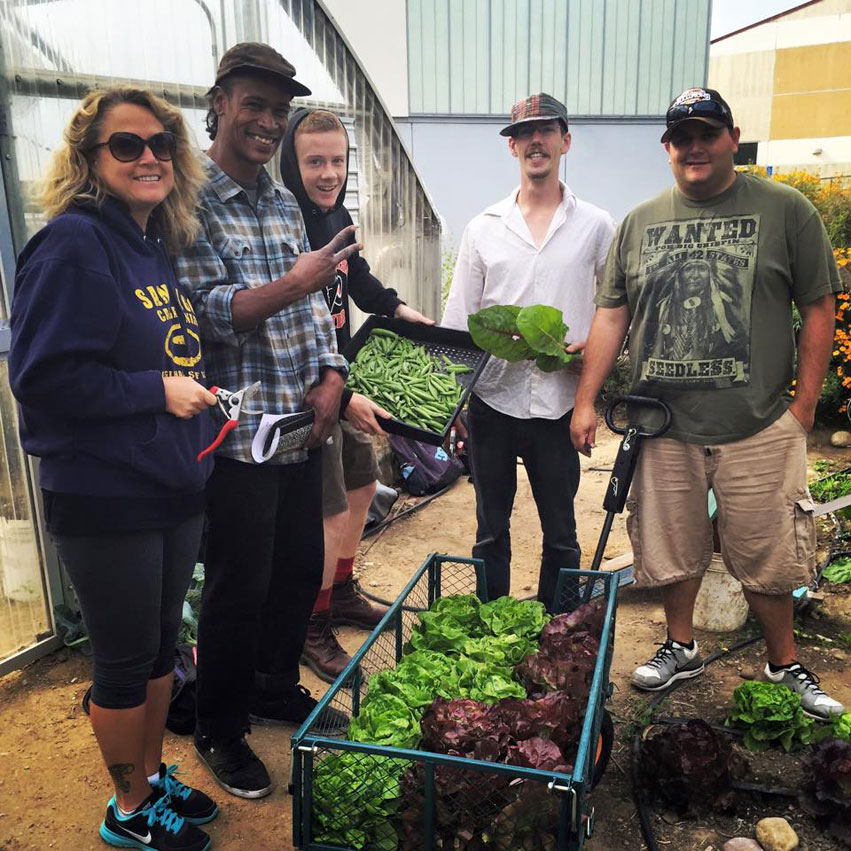 In 2003, the San Diego Community College District Board of Trustees established a Green Building Policy and Major Renovation Standards to San Diego City College volunteers govern all construction projects.
The SDCCD's Green Building Policy requires at least 5 percent of a project's total energy is generated from renewable resources such as solar or thermal energy. All new facilities and major renovations are to obtain, at minimum, a Leadership in Energy and Environmental Design (LEED) Silver certification from the U.S. Green Building Council, and to date, the District is on track to obtain 43 LEED certifications. In addition, all buildings are to exceed Title 24 of the California Code of Regulations energy San Diego City College urban farm. efficiency standards by at least 10%.

On average, the SDCCD projects exceed this by 20 percent.
Bond-funded facilities were fitted with low-flow water fixtures, which reduced water consumption by approximately 40 percent as compared to buildings using standard fixtures. Reclaimed water is used at Miramar College for irrigation and toilets, saving both costs and potable water. In addition, the District has also moved away from using turf as a major landscape component, replacing the heavily-watered grass with a drought-tolerant variety, or removing the turf altogether and replacing it with low water use landscape. The SDCCD's project design standards require xeriscaping: a combination of native trees, flowers, and other vegetation as well as Mediterranean-type plants that perform well in San Diego's various micro-climates and mulch, gravel, or boulders as aesthetic hardscape elements that require no water. Plants are grouped by "hydro zones" so that those with similar requirements for sun and water exposure are clustered together to increase irrigation efficiency.
In order to comply with regional requirements for water conservation and to reduce water costs, the SDCCD prioritized the implementation of a standardized irrigation control system, Calsense. This system uses a controller that measures the amount of moisture in the air and soil and automatically adjusts the metering schedule accordingly. Capable of detecting catastrophic main line breaks down to a single irrigation head, the system projects an overall average water savings of 30 percent to the District.
Propositions S and N dollars also helped fund an extensive use of photovoltaics across the District. Of the photovoltaic systems installed under the California Solar Initiative, the SDCCD constitutes 2.367 megawatts (MW) of the total. To date, the District's conservation efforts have generated over 10 million kilowatt hours, saving more than $500,000 in utility costs.
The District-owned installation on the Career Technology Center at City College, the largest vertical array of its kind in the country, generates approximately 67,558 kWh annually. At Miramar College, a thermal energy storage (TES) tank was constructed to serve numerous buildings on campus. The TES tank helps mitigate high-energy demand; this one-million-gallon tank is the equivalent of the entire campus' cooling load for six hours. Anticipated energy savings are targeted at 764,404 kWh or a cost savings of $190,000 annually.
The $1.555 billion Propositions S and N construction bond program is providing new state-of-the-art teaching and learning facilities, major renovations and campus wide infrastructure projects at City, Mesa and Miramar Colleges and six Continuing Education campuses throughout San Diego.