Dr. Tanis Starck to speak at District Office
February 10, 2017

|
All District Office employees are invited to join the District Committee for Community, Inclusion, & Diversity (DCCID) as we celebrate Black History Month at 11:30 a.m. on Wednesday, February 22 in Suite 245.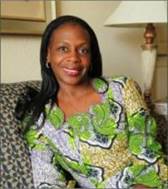 Special guest, Dr. Tanis Starck, assistant dean for Special Projects and director of the Cultural Proficiency Institute for Educators at SDSU, will be in attendance to discuss important achievements of African Americans throughout history, as well as ways to support students of color in the current political climate.
Food and drinks will be provided. Participants are also encouraged to bring a memento, such as a family photo, article of clothing, or special book that prompts cultural conversation.
About Dr. Tanis Starck:
- Howard University graduate with a doctorate in Psychology.
- More than 25 years of proven educational and administrative leadership in secondary and post-secondary education.
- Recipient of the SDSU Lifetime Achievement Award for her commitment to diversity.
- An Oakland, California native and noted educational psychologist who has worked in public and private practices in San Francisco, Washington, D.C., New Jersey, and New Orleans.
- Developed and implemented school-based counseling centers in public schools with primary areas of research focused on multicultural teaching, counseling, and psychology.
- Clinical experience with a focus on privilege, marginalization, and oppression as they relate to various identities such as race, ethnicity, sexuality, and class, academic perseverance among African American students.
- While working in the Student Affairs Office at SDSU, she researched, designed, and implemented unique programs that promoted the appreciation of cultural diversity and fostered intercultural and cross-cultural understanding.