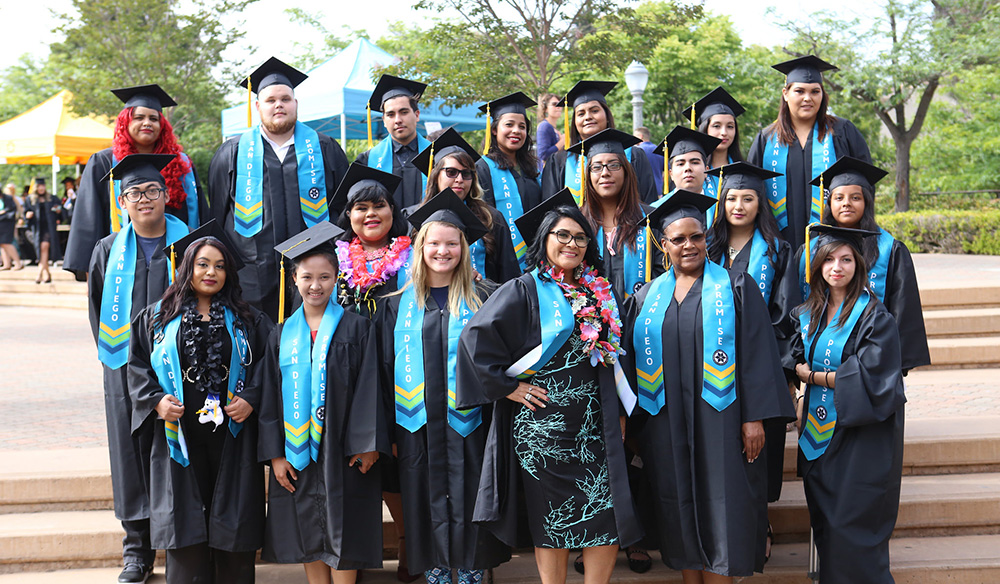 District adopts tentative $724-million budget
June 9, 2017

|
The San Diego Community College District has a new tentative budget of nearly $724 million for the 2017-18 fiscal year that prioritizes initiatives promoting student success and student equity and boosts an array of job-training programs that are putting people to work.
Continuing to emphasize student access, the budget includes funds for intersession class offerings between the fall and spring semesters, enabling students additional opportunities to take the core classes they need to graduate on time.
"Because of the district's commitment to service and devotion to detail, we have developed a fiscally responsible budget that calls for doubling the amount spent on student equity efforts while increasing expenditures for Student Success and Support programs by more than 35 percent," said SDCCD Chancellor Constance M. Carroll, who also noted the spending plan includes an infusion of $3 million in job-training efforts through the state-funded Strong Workforce Program.
The SDCCD's Board of Trustees adopted the tentative spending plan on a unanimous vote at its June 8 meeting. While the $724 million figure represents a decline of more than 8.5 percent in authorization from last year, most of that decline – nearly $44 million – is due to a sharp decrease in the anticipated budget required for Proposition S and N construction projects. The voter-approved, $1.55 billion Proposition S and N bond program is winding down, and the final $122 million in bonds were sold November 3.
General Fund spending that is not restricted to certain programs is holding steady at nearly $312 million, with total General Fund spending tabbed at $440 million. Other expenses that are included in the overall budget but not the General Fund include funds for financial aid, capital improvements, and retiree benefits totaling $284 million.
"The District's devotion to sound fiscal planning has once again resulted in a balanced budget that hews to our mission of providing accessible, high-quality learning experiences to meet the educational and job-training needs of our students," said Board of Trustees President Maria Nieto Senour.
Tentative budgets must be adopted by June 15, and a final adopted budget must be approved by the Board of Trustees at its September 15 meeting.