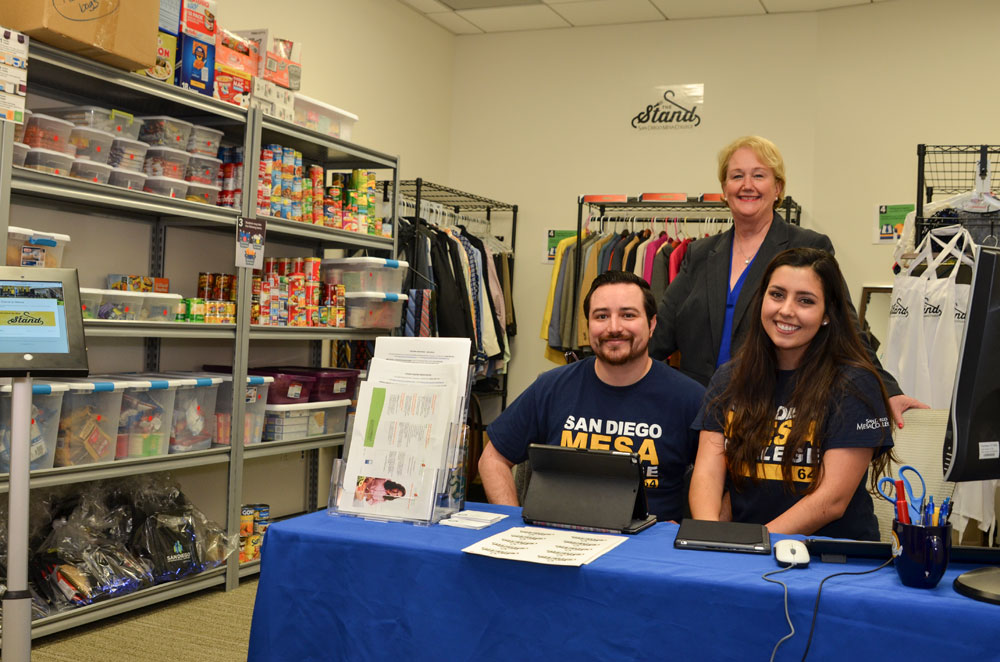 The Stand at Mesa College opens with great success
February 9, 2017

|
San Diego Mesa College celebrated, on February 9, the grand opening of The Stand, a food pantry and clothing closet designed to assist students impacted by a lack of food and clothing resources.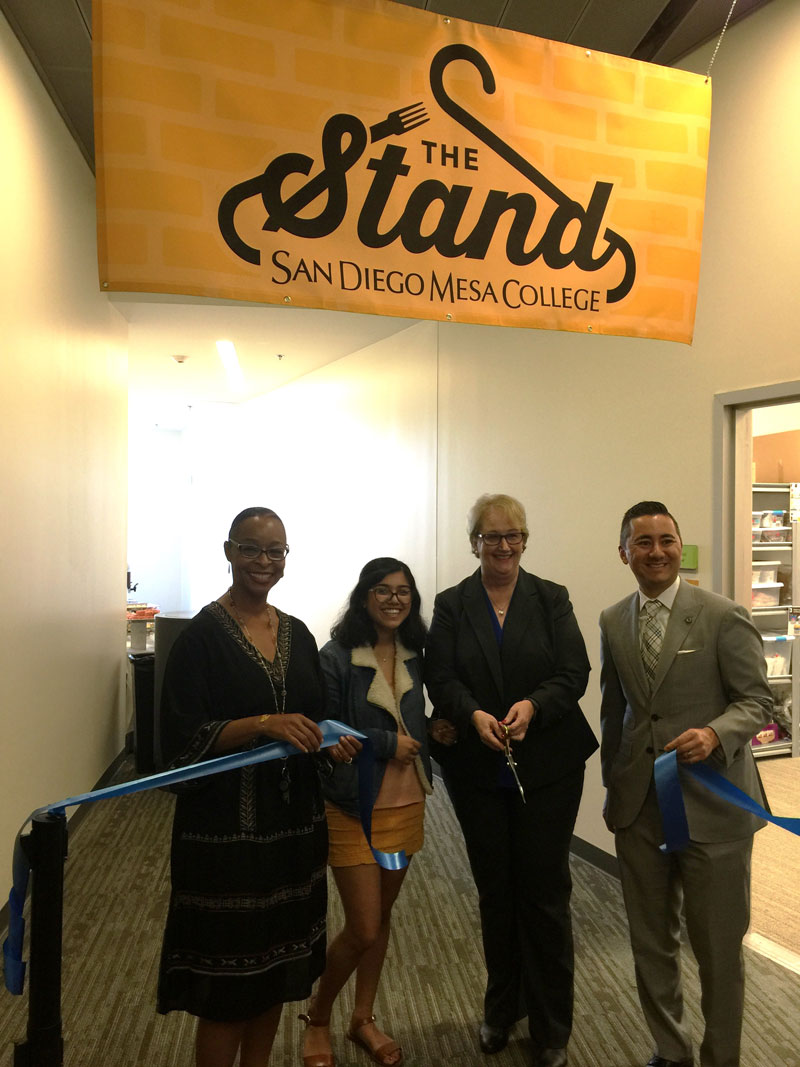 "We are proud to open this important resource for our students," said Dr. Pamela T. Luster, President of Mesa College. "Food insecurity impacts students every day, and we will now be able to help our students stay focused on their academic journey."
The goal of The Stand is to provide emergency food resources to increase students' ability to concentrate in school and be successful in classes, and to provide access to free professional and business casual attire appropriate for career fairs, interviews, daily life and the workplace, thereby increasing self-esteem and success.
"The community partnership between the city of San Diego, Mesa College and the San Diego Community College District enhances the needed cooperation to create a suitable learning environment for students," stated Councilman Chris Cate who attended the grand opening, and represents the city of San Diego's Sixth District, which includes the Clairemont Mesa and Kearny Mesa neighborhoods.
The concept for The Stand was first developed for Mesa students by Mesa students. Mesa College Associated Student Government was one of the first campus entities to respond to the lack food resources for many of their peers.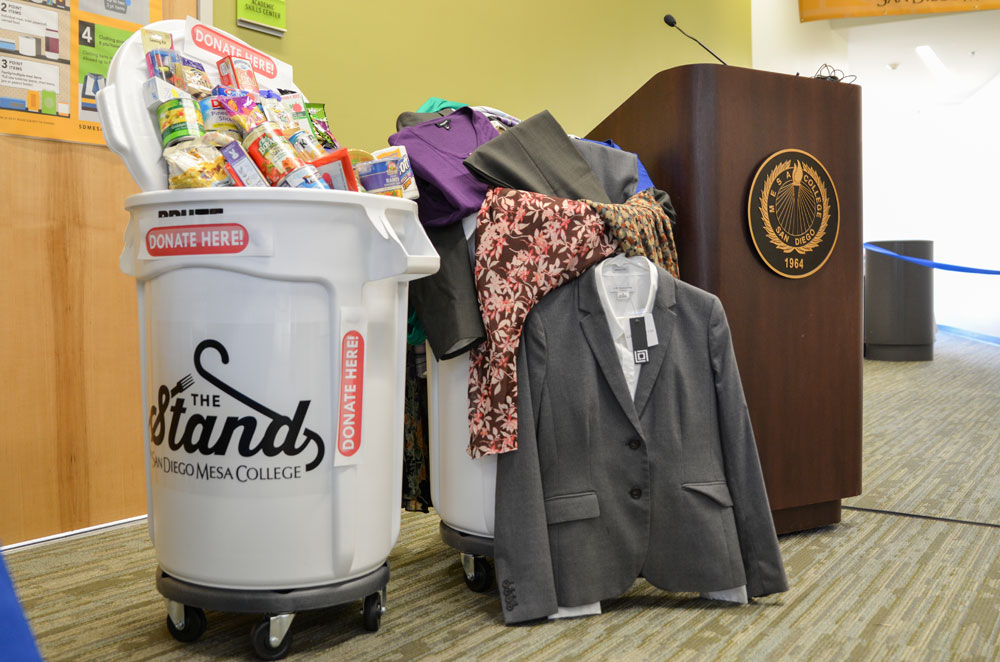 ASG responded by establishing the Homeless Outreach Student Transition (HOST) program. HOST sponsored food and hygiene drives and made supplies available to students in need on a no questions asked basis. HOST also sponsors an annual Thanksgiving Dinner for students who have no place to go for the holidays. With the establishment of our Office of Student Success and Equity, Mesa College was perfectly positioned to institutionalize these efforts and through support of the college and a collaborative of students, staff, faculty and administrators, The Stand has become a reality.
Today, The Stand is on the second floor of the Student Services building (I-400) and Mesa College students in need of access to food, toiletries and business attire can get their needs met. The Stand is available for all students. The goal is to primarily serve those students who are in need of emergency food; which generally correlates with low income, but this is not always the case. As noted in multiple studies, there are a large numbers of students whose income may be too high to qualify for financial aid, and as a consequence are barely getting by.
The Stand will be set-up on a point system. Mesa College students will be eligible for up to 16 points credit per week to use toward food, clothing or toiletries, and up to 50 points per semester. Students register with their student ID number and the system will help track points and items received.
Food and toiletry items are generally divided into three categories and include granola bars, fruit cups, Top Ramen/Cup of Noodles, travel sized toiletries and single serving beverages, individual meals, toilet paper rolls and canned food, and family/multiple meal items. Business clothing items are also available.
As the success of The Stand grows, so will the need for donations. Donors are welcome from the community and donors are encouraged to bring foods that are quick items, and can be eaten as is or cooked in a microwave. For clothing, The Stand accepts any clean business attire that does not need to be repaired, but no shoes and accessories aside from ties, scarves or clean purses. Individual-sized or hotel-sized toiletries are also welcome as donations.
For information about using or donating visit The Stand or contact Johanna Aleman at jaleman@sdccd.edu or (619) 388-5940, or Claudia Estrada at cestrada@sdccd.edu or (619) 388-5040.