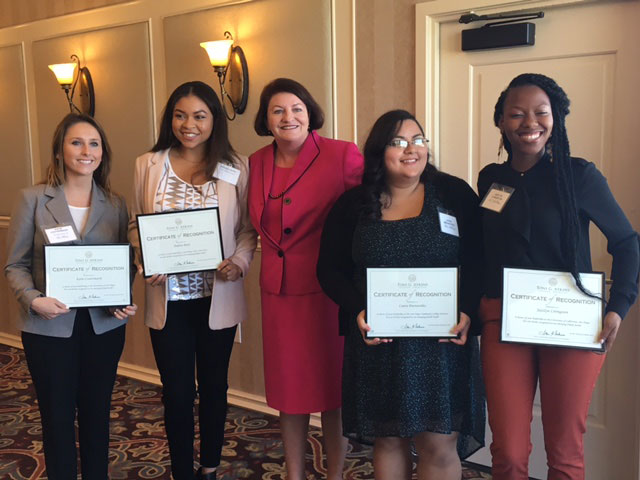 City College student honored by Speaker Emeritus Toni Atkins
March 18, 2016

|
San Diego City College Associated Students Government President Laura Benavidez was honored for her exemplary leadership by Assembly Speaker Emeritus Toni Atkins during a March 18 awards luncheon.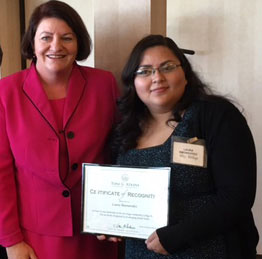 Benavidez is a peer educator for San Diego City College's Mental Health Department, and – as City College's Associated Students Government President – also serves as one of three student trustees on the San Diego Community College District's governing board. Off campus, Benavidez is program coordinator at LifeSTEPS, and she selflessly volunteers with community organizations that embrace social justice values, such as the National Conflict Resolution Center, Grieve Support, and the Neighborhood Unity Foundation.
"When you're working to try to improve the future, you're not doing it to get noticed, so this came as a complete surprise," said Benavidez. "I'm very honored."
Benavidez was recognized during a 78th Assembly District Women of the Year luncheon. Atkins' annual event celebrates Women's History Month and recognizes various women leaders in the San Diego. "These are extraordinary women doing extraordinary things and we want their efforts to be acknowledged," Speaker Emeritus Atkins said.